There is only one thing that I love almost as much as I love reading, and it's animals. When I was a child, in my family we only had cats, and there were a lot because we kept rescuing them from anywhere, but even at a young age, I knew I loved dogs.
The first dog we adopted was named Black, he entered our garden because he heard us kids playing, and he never left us. He was the first love of my life.
I've been lucky enough to have a number of great dogs as life companions, and I couldn't see myself living without them, they're just too important in my life.
Obviously, as soon as I learned how to read, I started reading about animals. In the list below there are some of the books that I loved as a kid, and some of the books I loved growing up.
I hope you'll enjoy them too.
1. All Creatures Great and Small by James Herriot
I think that the series of books written by James Herriot, which starts with All Creatures Great and Small, is between of the most read and consumed books that I have on my bookshelf, together with the first Harry Potter edition in Italian.
James Herriot was an English veterinarian surgeon who not only wrote animal stories from his life but also showed us the real country life in England from the 30s forward, including the time when he was in the Royal Air Force in the Second World War.
It's a series of books that I particularly love, and I think it played a big part in most of the decisions I made later on in my life.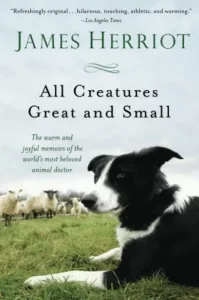 Plot:
For over forty years, generations of readers have been thrilled to Herriot's marvelous tales, deep love of life, and extraordinary storytelling abilities. For decades, Herriot roamed the remote, beautiful Yorkshire Dales, treating every patient that came his way from smallest to largest, and observing animals and humans alike with his keen, loving eye.
In All Creatures Great and Small, we meet the young Herriot as he takes up his calling and discovers that the realities of veterinary practice in rural Yorkshire are very different from the sterile setting of veterinary school.
Some visits are heart-wrenchingly difficult, such as one to an old man in the village whose very ill dog is his only friend and companion, some are lighthearted and fun, such as Herriot's periodic visits to the overfed and pampered Pekinese Tricki Woo who throws parties and has his own stationery, and yet others are inspirational and enlightening, such as Herriot's recollections of poor farmers who will scrape their meager earnings together to be able to get proper care for their working animals.
From seeing his patients in the depths of winter on the remotest homesteads to dealing with uncooperative owners and critically ill animals, Herriot discovers the wondrous variety and never-ending challenges of veterinary practice as his humor, compassion, and love of the animal world shine forth.
James Herriot's memoirs have sold 80 million copies worldwide, and continue to delight and entertain readers of all ages.
2. Esther the Wonder Pig by Steve Jenkins and Derek Walter
Esther is a domestic pig. She is not one of those cute tiny little piglets that you see on birthday cards and that can fit in a teacup. Esther is a gigantic, 600-pounds messy lady pig that completely changed her dads' life.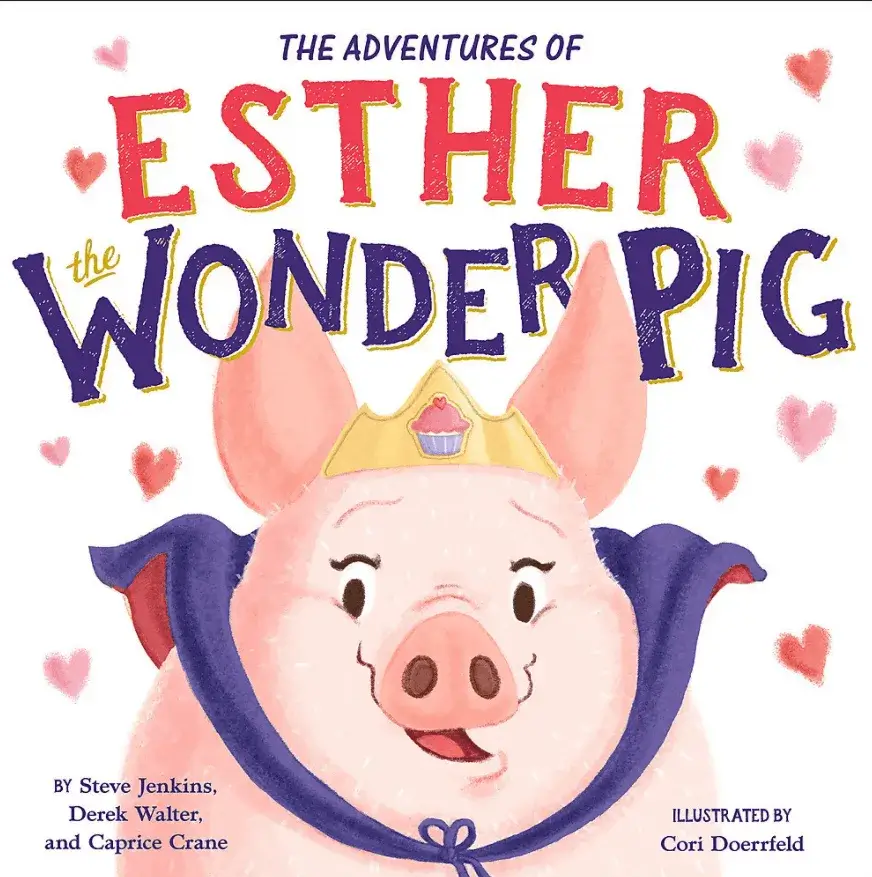 In 2012, Steve Jenkins got Esther from a Facebook contact that was giving her away, saying that she would have been a cute teacup pig, only to realize that she didn't stop growing, filling both her parents' home and hearts.
Esther's story is also the story of all the animals that are meant to be meat, served on people's tables, but end up being rescued and brought to the Happily Ever Esther Farm Sanctuary.
You can also follow Esther's adventures on Instagram: you'll love her.
3. Soldier Dog by Sam Angus
I have to confess that one of the reasons why I got this book is because, in the Italian edition, there is an Australian Shepherd on the cover, and my dog is an Australian Shepherd.
This isn't the only reason I bought the book, obviously, but I was very excited to see a red-merle Aussie on a book.
The story is heartbreaking, and it shows us that war destroys more than we know, affecting also things that we normally take for granted.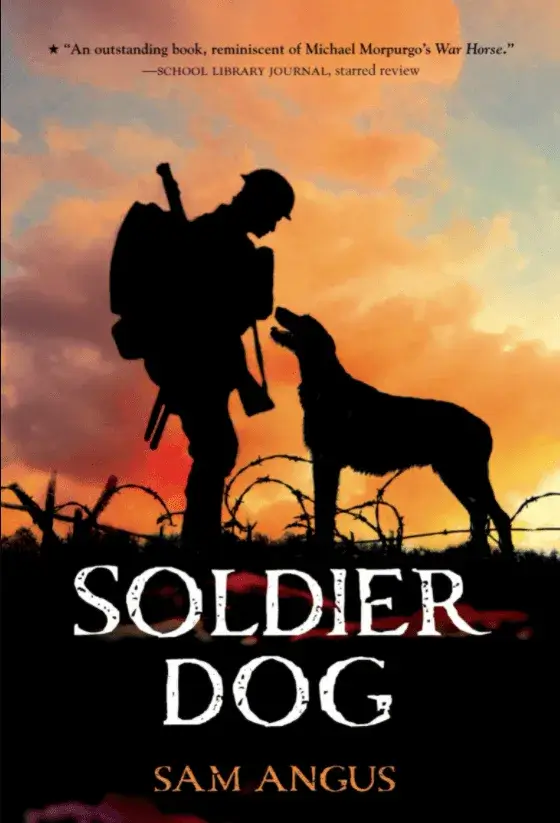 Plot:
With his older brother gone to fight in the Great War, and his father prone to sudden rages, 14-year-old Stanley devotes himself to taking care of the family's greyhound and puppies. Until the morning Stanley wakes to find the puppies gone.
Determined to find his brother, Stanley runs away to join an increasingly desperate army. Assigned to the experimental War Dog School, Stanley is given a problematic Great Dane named Bones to train. Against all odds, the pair excels, and Stanley is sent to France.
But in Soldier Dog by Sam Angus, the war in France is larger and more brutal than Stanley ever imagined. How can one young boy survive World War I and find his brother with only a dog to help?
4. A Street Cat Named Bob by James Bowen
A Street Cat Named Bob is the moving story of James Bowen and his companion cat Bob. It's the story of a homeless man, one of the Invisibles that people so easily forget about, and how Bob saved his life.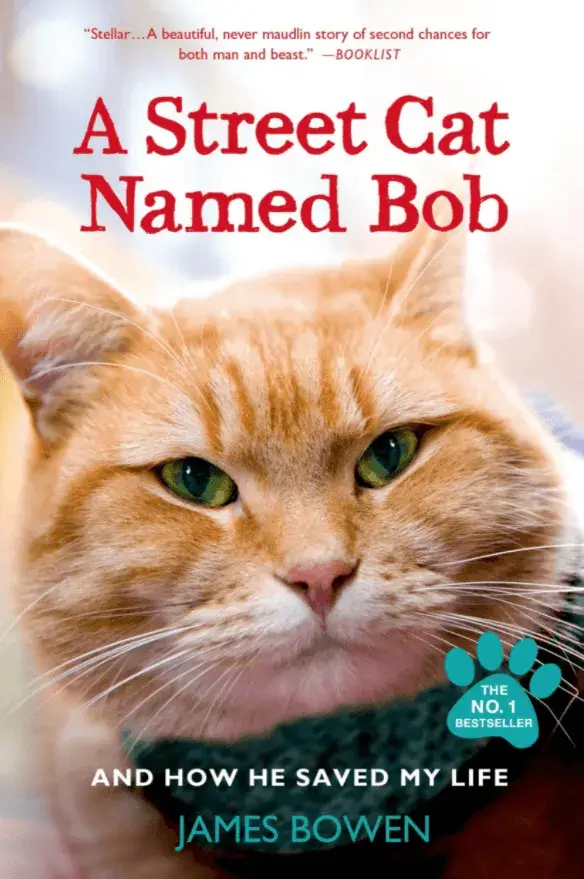 Plot:
James is a street musician struggling to make ends meet.
Bob is a stray cat looking for somewhere warm to sleep.
When James and Bob meet, they forge a never-to-be-forgotten friendship that has been charming readers from Thailand to Turkey.
A Street Cat Named Bob is an international sensation, landing on the bestseller list in England for 52 consecutive weeks and selling in 26 countries around the world. Now, James and Bob are ready to share their true story with the U.S. in this tale unlike any you've ever read of a cat who possesses some kind of magic.
When street musician James Bowen found an injured cat curled up in the hallway of his apartment building, he had no idea how much his life was about to change. James was living hand to mouth on the streets of London, barely making enough money to feed himself, and the last thing he needed was a pet. Yet James couldn't resist helping the strikingly intelligent but very sick animal, whom he named Bob. He slowly nursed Bob back to health and then sent the cat on his way, imagining that he would never see him again. But Bob had other ideas.
This instant classic about the power of love between man and animal has taken the world by storm and is guaranteed to be a huge hit with American fans as well.
5. Marley & Me by John Grogan
I read Marley & Me a very long time ago, long before the movie made it popular. Marley is a really bad dog, he doesn't learn, likes to play all the time like a good Labrador, and makes his parents' lives impossible.
He is also the best dog anyone could want.
I think Marley & Me was the first book that I actually cried on, and I'm not someone who easily cries reading books or watching movies.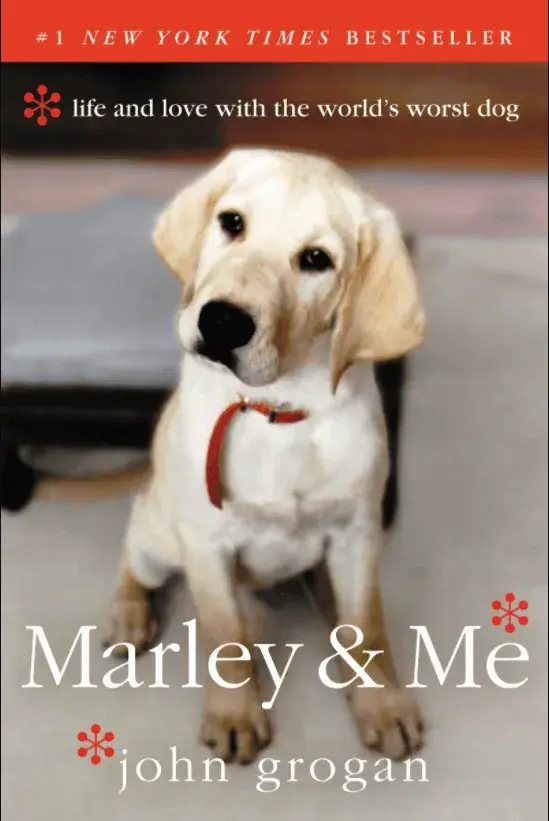 Plot:
Is it possible for humans to discover the key to happiness through a bigger-than-life, bad-boy dog? Just ask the Grogans.
John and Jenny were just beginning their life together. They were young and in love, with not a care in the world. Then they brought home Marley, a wiggly yellow furball of a puppy. Life would never be the same.
Marley grew into a barreling, ninety-seven-pound steamroller of a Labrador retriever. He crashed through screen doors, gouged through drywall, and stole women's undergarments. Obedience school did no good — Marley was expelled.
But just as Marley joyfully refused any limits on his behavior, his love and loyalty were boundless, too. Marley remained a model of devotion, even when his family was at its wit's end. Unconditional love, they would learn, comes in many forms.
Marley & Me is John Grogan's funny, unforgettable tribute to this wonderful, wildly neurotic Lab and the meaning he brought to their lives.
6. A Friend Like Henry by Nuala Gardner
When I started this book, I knew little to nothing about autism. I didn't have any experience with it, direct or indirect.
I picked up this book because it tells a story of a dog, and I ended up being fascinated about how helpful animals can be to humans, without even realizing to be so.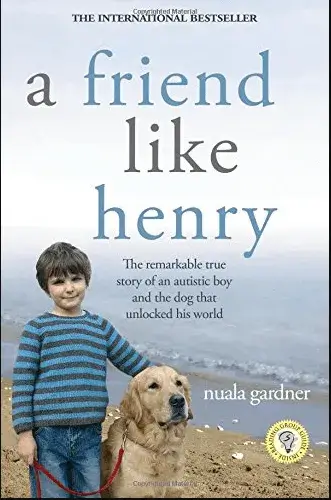 Plot:
When Jamie and Nuala Gardner chose a puppy for their son, Dale, they weren't an ordinary family choosing an ordinary pet. Dale's autism was so severe that the smallest deviation from his routine could provoke a terrifying tantrum. Family life was almost destroyed by his condition, and his parents spent most of their waking hours trying to break into their son's autistic world and give him the help he so desperately needed. But after years of constant effort and slow progress, the Gardners' lives were transformed when they welcomed a new member into the family, Henry, a gorgeous golden retriever puppy. The bond between Dale and his dog would change their lives.
7. The Golden Compass by Philip Pullman
The Golden Compass is the first of the His Dark Material trilogy. It's not strictly an animal story, and it's the only book on this list that is fictional.
However, I've chosen this book because of the strong bond between animals and people that is narrated within the story. All the characters have a part of their soul physically separated from them, in the form of a daemon, an animal that follows them everywhere and that they cannot be parted with.
At the time of this reading, I had a little pug friend named Vasco, who is sadly no longer with me, and I really felt that our bond was the same as the bond narrated in this story. I'm dedicating this book to you, my beloved friend, wherever you are, I miss you.
Plot:
Lyra is rushing to the cold, far North, where witch clans and armored bears rule. North, where the Gobblers take the children they steal–including her friend Roger. North, where her fearsome uncle Asriel is trying to build a bridge to a parallel world.
Can one small girl make a difference in such great and terrible endeavors? This is Lyra: a savage, a schemer, a liar, and as fierce and true a champion as Roger or Asriel could want.
But what Lyra doesn't know is that to help one of them will be to betray the other…
A masterwork of storytelling and suspense, Philip Pullman's award-winning The Golden Compass is the first in the His Dark Materials series, which continues with The Subtle Knife and The Amber Spyglass.
8. The Art of Racing in the Rain by Garth Stein
I've left The Art of Racing in the Rain for last because it's one of those books that I own but I haven't managed to read yet (I have so many of those).
I still think it should be on this list because it's an international best-seller and it's a story about a dog.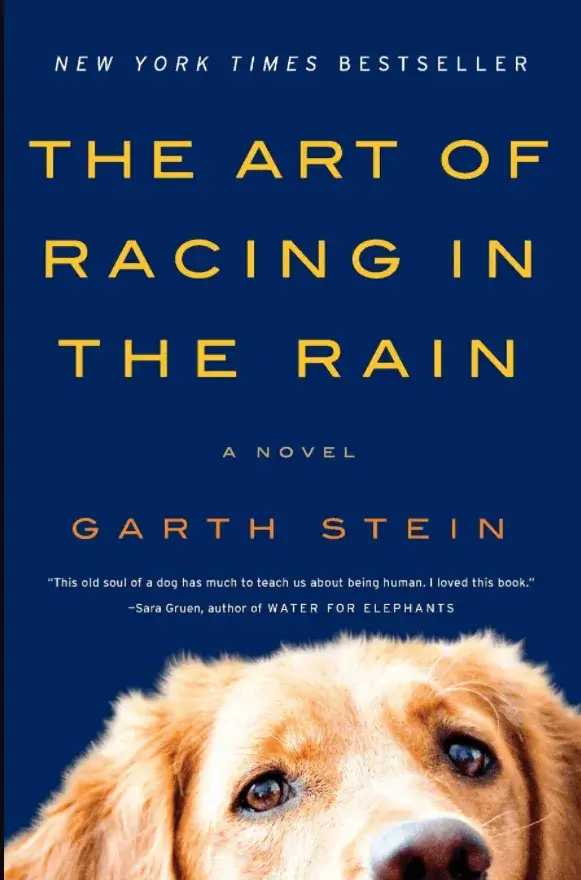 Plot:
Enzo knows he is different from other dogs: a philosopher with a nearly human soul (and an obsession with opposable thumbs), he has educated himself by watching television extensively, and by listening very closely to the words of his master, Denny Swift, an up-and-coming race car driver.
Through Denny, Enzo has gained tremendous insight into the human condition, and he sees that life, like racing, isn't simply about going fast. On the eve of his death, Enzo takes stock of his life, recalling all that he and his family have been through.
A heart-wrenching but deeply funny and ultimately uplifting story of family, love, loyalty, and hope, The Art of Racing in the Rain is a beautifully crafted and captivating look at the wonders and absurdities of human life … as only a dog could tell it.