Hello booklovers! In this post I will talk about the books I've read (or attempted to) in the year 2022.
Looks like July has been a very reading-intensive month for the majority of the Internet Bookish community. Booktubers, bookstagrammers, book bloggers, they've all had a great reading month. I've always known that Summer is the perfect season to read more, and I've had a great month in June. But July for me has been a bit of a disappointment.
It's not that I didn't find time to read. I did. But I picked up a few books that ended up in my did-not-finish pile.
And this makes me so sad.
I have also realized something about my reading taste. It looks like I can't appreciate adult contemporary romances. I have DNF(did not finish) a few of them that I was listening to on audiobook, just because I didn't care about what was happening.
Recently, I've asked on a bookish Facebook group why adults love reading YA (I'm planning to write a blog post about it), and a lot of people replied saying that they like the "romance without too much explicit sex". I had no idea what they were talking about because the adult books that I read are mainly Sci-Fi, Fantasy, or Contemporary, but when I started reading Romance I understood and agreed.
This is one of the main reasons why I didn't finish a few of the Adult Romance books that you'll find in this list. Just not my cup of tea, as some people say.
But just because I didn't get to finish as many books as I wanted to, doesn't mean that I didn't read. I have in fact read some of the most amazing books of the year. The Seven Husbands of Evelyn Hugo and Eleanor Oliphant is Completely Fine are at the top of the list.
So I would say it compensates.
Anyway, I'll leave you with this mini review of the books I've read in 2022. Let me know what you think: if you've also read any of them let me know what are your thoughts.
Have fun and always keep reading!
Maggie
1. Books I've read in 2022
i. The Seven Husbands of Evelyn Hugo
The Seven Husbands of Evelyn Hugo is a fictional story about a great actress of the 60s and 70s. The story spans through almost the entire life of Evelyn, who has been married seven times, and it's told from the voice of Monique, who is writing Evelyn's biography.
I was hooked up to this book from the very beginning. Having been a fan of Taylor Jenkins Reid's Daisy Jones and The Six, I had great expectations about this book, and I haven't been disappointed. The book is very well written, it's easy to follow and to get attached to, and overall quite satisfying.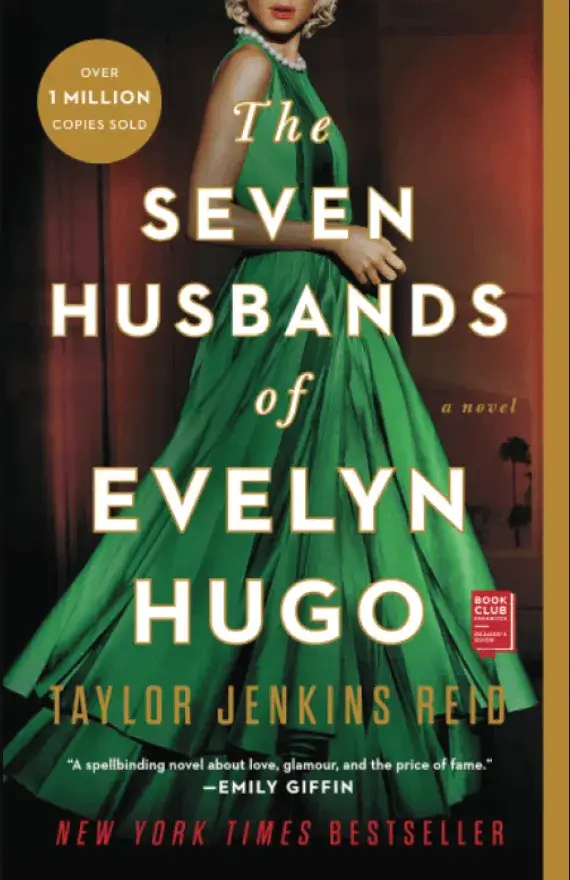 Date started: July 5, 2019
Date finished: July 13, 2019
Check on Amazon
The Seven Husbands of Evelyn Hugo By Taylor Jenkins Reid
Evelyn isn't a very likeable character. She's beautiful and stunning, but also selfish and manipulative. Regardless, as the story unfolds, you start getting attached to her and her flaws. It's her honesty, determination, and self-affirmation that hook you up. She's a woman that will do whatever it takes to reach her goal and get what she wants, even if that means hurting the people she loves.
ii. Eleanor Oliphant is Completely Fine
Eleanor Oliphant is Completely Fine is one of my favorite reads of July. Eleanor is a peculiar character that has dealt, in her past, with very complex situations that have left deep scars on her.
Eleanor is thirty-something years old and has a very normal and regular life. She follows a really tight weekly schedule, and nothing distracts her from doing the things she's always been used to.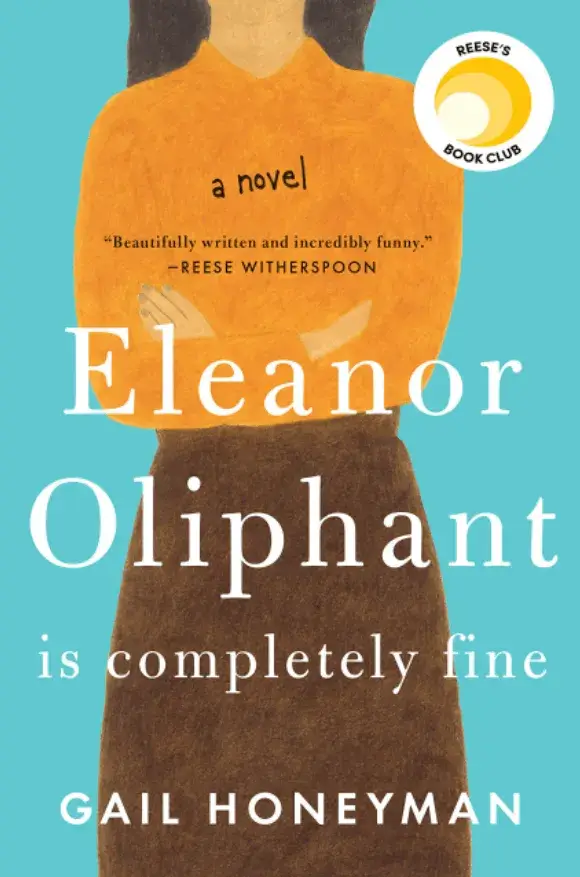 Date started: July 15, 2019
Date finished: July 26, 2019
Check on Amazon
Eleanor Oliphant is Completely Fine by Gail Honeyman
Everything is completely fine in Eleanor's life, until an episode involving an old man named Sammy an ambulance, and a colleague, Raymond, changes forever her existence, and she is forced to look inside herself and confront her demons.
Eleanor Oliphant is Completely Fine is a book that dug deep inside me and left me with a beautiful feeling in my heart. Eleanor's story deals with loneliness, not being able to have a normal social life, and the struggles of a tormented childhood.
I really enjoyed this book and I strongly recommend it if you want to feel good but also cry a little bit.
iii. Red Lanterns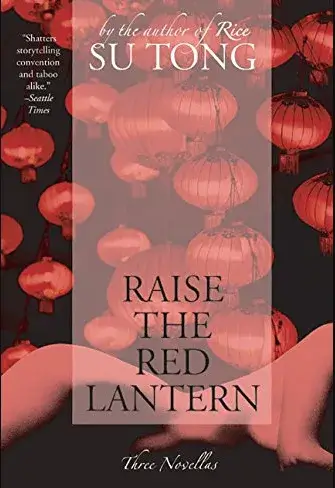 Date started: July 23, 2017
Date finished: July 27, 2017
Check on Amazon
Red Lanterns by Su Tong
I have read Red Lanterns in the Italian version, but I am not really sure it has been translated in English.
It's the story of Songlian, a Chinese student who, in order to get out of poverty, becomes the fourth wife of the rich Chen Zuoqian. She struggles to deal with her condition, though, and finds little peace amongst the rivalries between all the wives, their children and the husband.
Red Lanterns tells the story of a pre-revolutionary China through the point of view of the wives, who were at the same times victims and heroines.
This novel has inspired Zhang Yimou's movie Raise the Red Lantern, from 1991, starring the chinese actress Gong Li.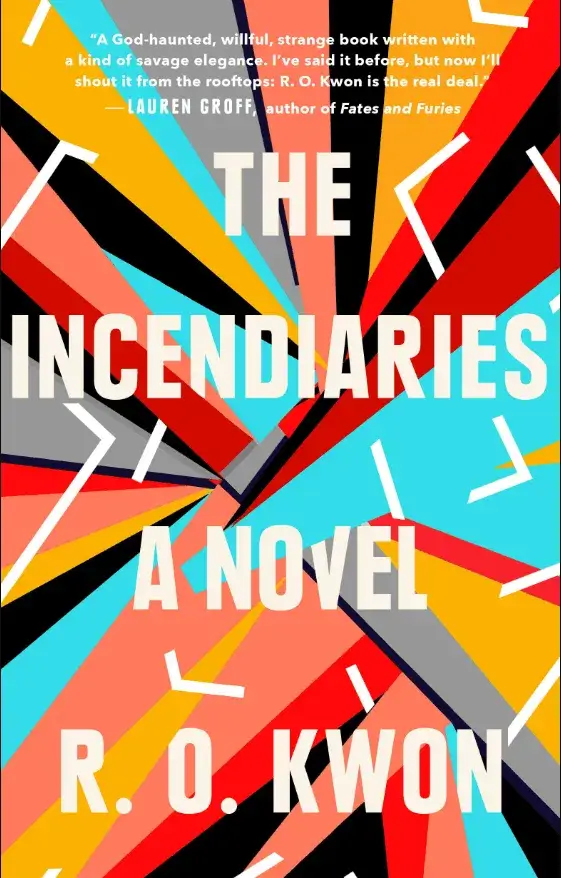 Date started: July 23, 2019
Date finished: August 4, 2019
Check on Amazon
The Incendiaries by R.O. Kwon
The Incendiaries is a story that has three main protagonists. Phoebe and Will meet at university and start a romantic relationship. But Phoebe is drawn into a secret religious cult founded by a charismatic ex-student, John Leal, who in the past has been taken prisoner in a Korean gulag. The group then starts taking extreme actions in the name of faith, and Will struggles with his love towards Phoebe.
The Incendiaries is the last book I've read in the month of July 2019. To be honest, I had great hopes from this book, but I have been a bit disappointed. I found it really slow to get into; some chapters were interesting and fast, but for the majority it was very weird to read and understand.
2. Books I didn't finish
As I said, this month for me was a disappointment in terms of books that I didn't finish. I've always been very picky with my reads, and I believe that if you're not enjoying something, you shouldn't be wasting time on it. This is why this month I've "DNF'd" more books than I would like to admit.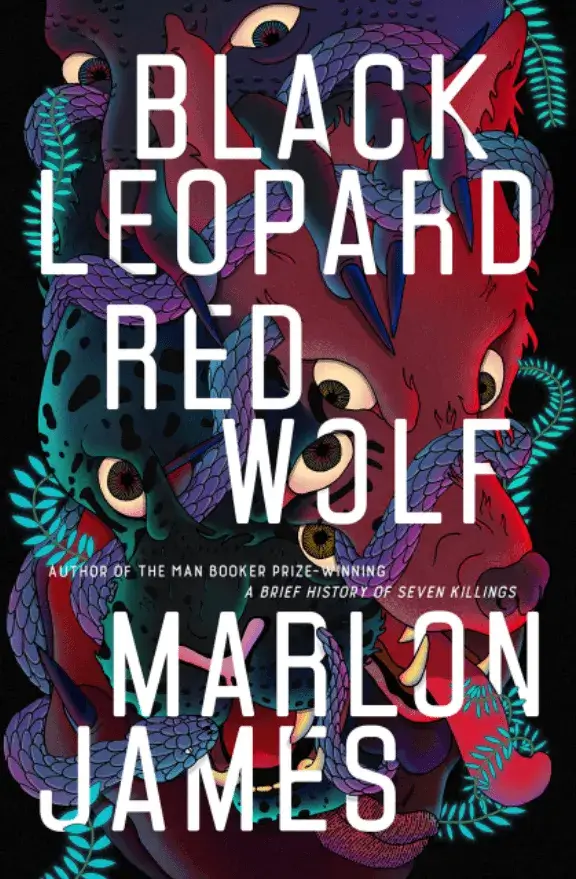 Black Leopard Red Wolf by Marlon James
Black Leopard Red Wolf was the biggest disappointment here. I had so many great hopes for this book, and I had also added it to my most anticipated books of 2019, just to realize, after twenty pages, that I had no idea what was going on in the story and, most of all, I couldn't understand at all what was happening. I decided straight away that this book is not for me. Maybe it's because the language is too complex (I am not native English speaking), or maybe because in the few pages I've read there was already too much violence. No hard feelings though.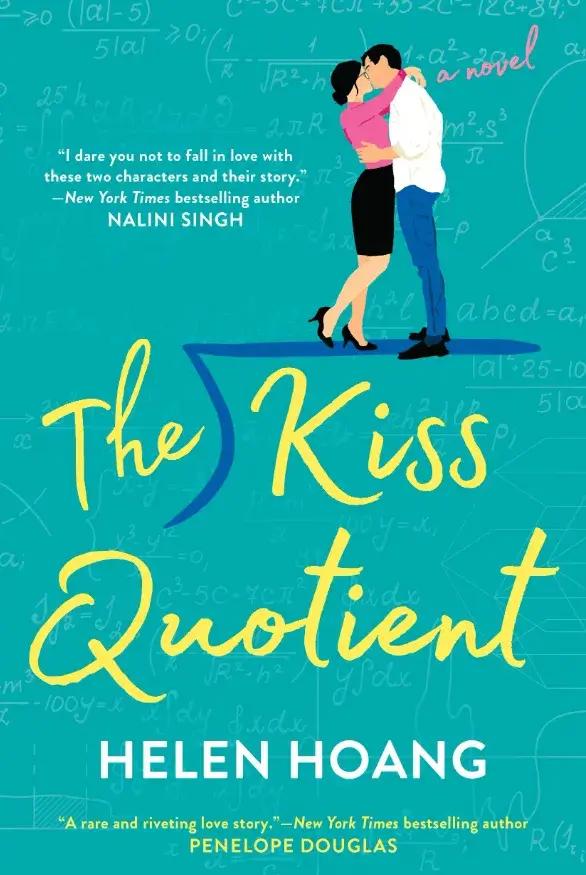 The Kiss Quotient by Helen Hoang
I've started listening to The Kiss Quotient in audiobook version on Scribd, and for this I had great hopes, especially because I had heard a lot of good reviews from the bookish community. The story starts with being quite interesting, but as I said before, I don't care about contemporary romances that describe every single detail of a sex scene, and I ended up getting bored and sometimes annoyed.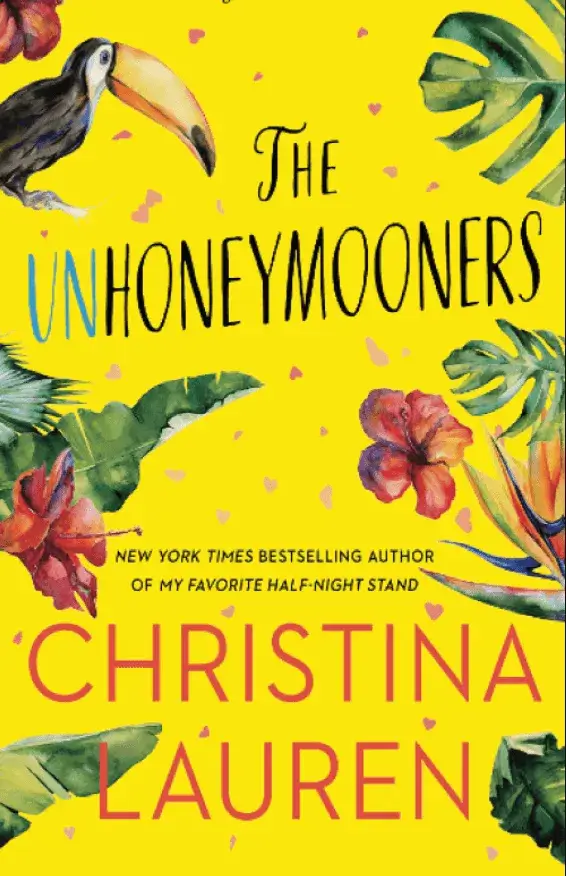 The Unhoneymooners by Christina Lauren
So much disappointment here. Looks like the entire world loved reading this book, but I couldn't get past the first chapter. Maybe it's because I was listening to the audiobook version of this one, too, and I started getting really bored really soon. This is why I really think that adult contemporary romance is just not my genre. Sorry, not sorry.
3. August Reading Plans
These are the books that I wish I'll be able to pick up and finish in August. Wish me luck!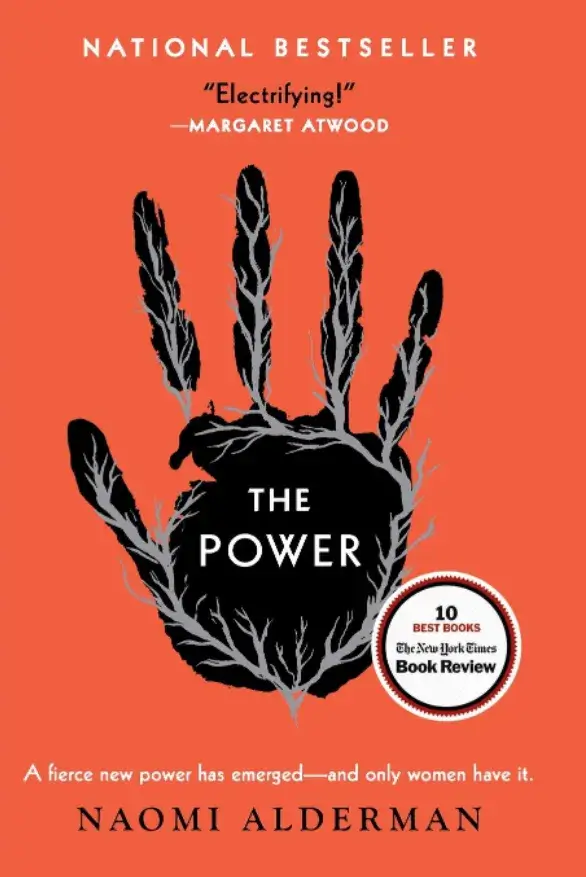 The Power by Naomi Alderman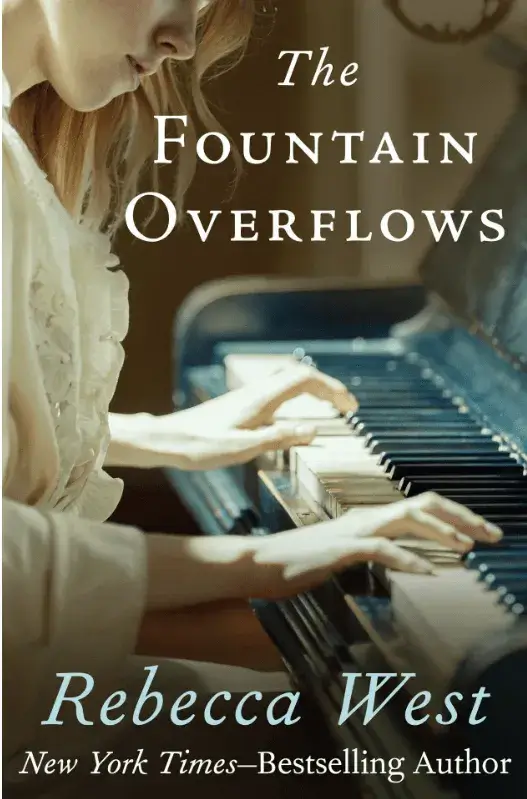 The Fountain Overflows by Rebecca West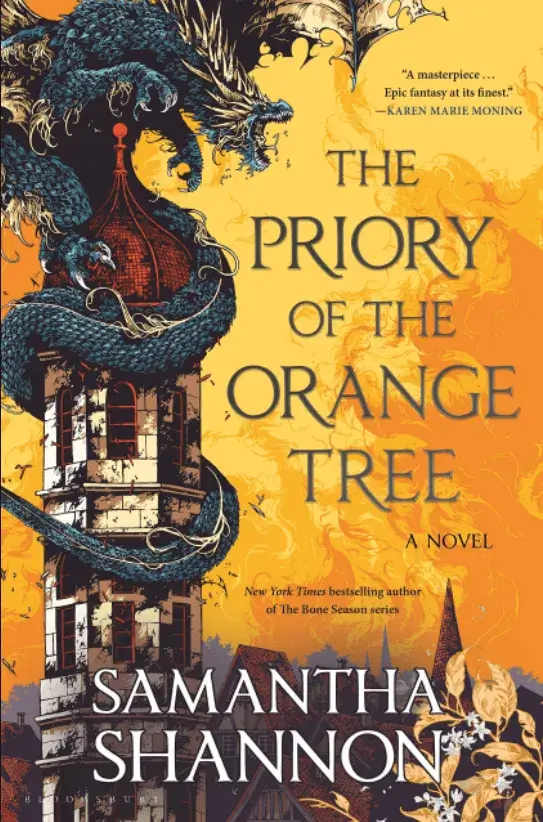 The Priory of the Orange Tree by Samantha Shannon
Those Who Leave and Those Who Stay by Elena Ferrante
Have you read any of these books? Leave me a comment and we can discuss about them.