Hello friends, and happy summer!
Whenever I have some free time, my absolute favorite thing to do is to relax reading a good book. I was on a Facebook group the other day, and someone was asking how many books you've read in your entire life. Honestly, I can't remember the first book I read, I must've been five or six years old probably. I know that since when I learned how to read, I've always read. I couldn't say, honestly, how many books I've read in my life. Too many? Not enough?
One thing I do know, though, is that I currently own so many books that I don't think one life will be enough to read all of them. The thing is, there are too many interesting books in the world, and so many more are coming out each month, and I just need to read all of them. One day I will finish them. I promise.
Even if English is not my native language (I speak Italian by default), I am reading faster and better. In May I managed to read more, and I started to seriously tackle the TBR pile that keeps growing on my shelves and bedside table (yes, I have more than one TBR).
I realized that there are a few things that helped me to read more efficiently. Here is what I did:
Dedicating (at least) 30 minutes of your day to reading. When you're out of (reading) shape and spend a lot of time scrolling your Facebook or Instagram feed without any real purpose, it's quite hard to get back into reading. But like every other thing, it's a habit, and it gets better. I started with 30 minutes every day, which is not a long time, and gradually incremented my reading time. This way I managed to read more, and better.
Cutting out social media and the internet. These two are monsters and the ultimate distraction, not just for reading, but for everything. Scrolling social media feeds without any purpose numbs your brain and prevents you from doing more interesting things. It's not easy, but it's possible to shift the time you spend on social media towards reading.
Listening to audiobooks. I was quite skeptical about audiobooks at the beginning. I had tried several times to listen to them, but I never managed to concentrate enough to follow the story. But then I started listening to audiobooks in the car while driving, or while taking walks, or knitting, and realized that it's much easier to listen to a story when you're doing something else. Now if I'm driving and I'm on my own, I always listen to an audiobook instead of the radio.
Trying to follow these guidelines I managed to read a bit more books in May. I think I will read even more in the month of June, we'll see.
If you want to know which books I've read in May and my opinion about them, here's my list. I will also include the books I'm currently reading and some of those I hauled this past month.
So many!
Books I've Read in 2022
Here are the books I've read last month. I've read Red Rising and Crazy Rich Asians in paperback, Miracle Creek and My Sister, the Serial Killer in audiobook format on Scribd.
1. Red Rising by Pierce Brown
I've finished Red Rising on the 1st of June around 1am, so technically I have finished it in the month of June, but let's pretend it doesn't count, shall we?
This is a book that I bought more than two years ago when I was still living in London and had so much time to read every day during my commute. I was in a Sci-Fi and dystopian moment, and Red Rising was just the perfect book.
The protagonist of this story is Darrow, a Red, which means a member of the lower-caste of the society of Mars. Reds live underground and believe that they're building the world for the people to come. Except that it's not like that. The world has evolved outside, the members of other layers of society (or Colors, like Browns, Coppers, Pinks, and Golds) live more or less freely following a strict hierarchy. Until Darrow infiltrates the Institute, where the most prestigious members of the Gold cast are chosen, and tries to destroy the society.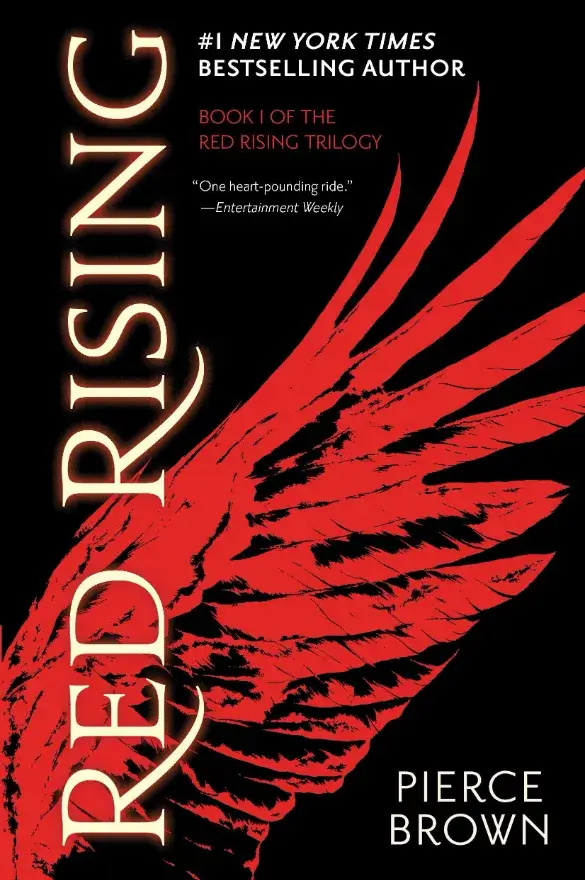 As I said, I started to read this book something like two years ago, but at some point, after a hundred pages or so, I got stuck and couldn't manage to finish it. Luckily, a friend and colleague of mine advised me to keep reading, that it would've gotten much better. I followed her advice and not even a week later I finished it.
The story is real, Darrow's struggles are genuine and his mistakes are human. I felt very much connected to his character, to his hunger for revenge and revolution and his soft and warm longing of love.
Red Rising is the first book of a series of four books. Golden Son, Morning Star and Iron Gold are the next chapters in the saga. Dark Age, the fifth book, will come out in July 2019.
I think I will have to wait to read them because I'm currently on a book buying ban. I have to at least finish half of the books on my TBR before I can buy any more new books. But so far I definitely recommend it if you like a good dystopian YA story with brutal combats and intense emotions.
2. Educated by Tara Westover
I have just started Educated for a book club I'm hoping to go to next week. So far I haven't made much progress, but I would like to finish it by the end of this week. I will probably leave this reading to the last minute. I hope I'll read better under pressure!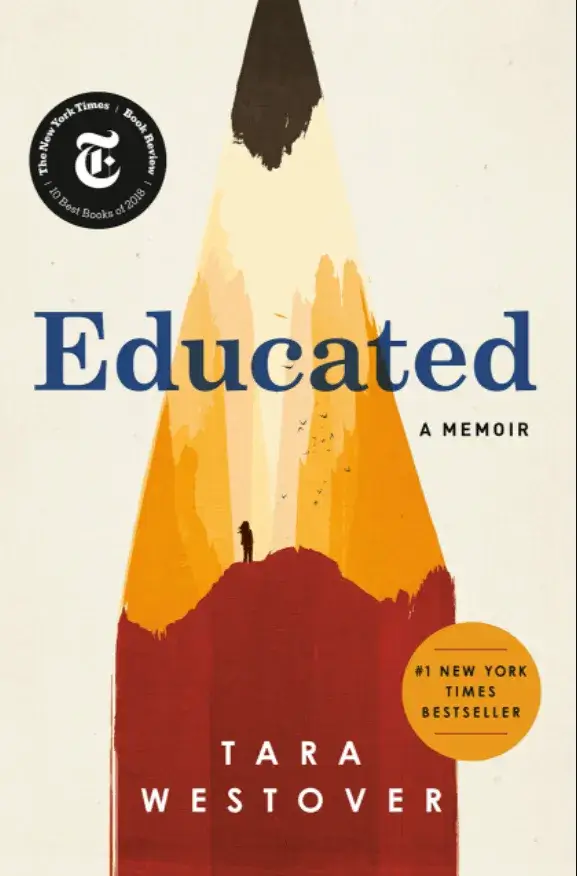 Already the winner of several literary prizes, Educated is a memoir about a girl who decides to start educating herself and gets away from her survivalist family.
Books I've Added to My Shelf
In May I've done quite a bit of crazy book shopping. So much that I am now on a book buying ban until I have finished at least half of my TBR. These are all the titles that I've decided to add to my bookshelf. The good thing is that I'm going to enjoy them quite soon because all these books have skipped the line and got to the top of my TBR straight away. The bad thing is that I still have several (hundreds?) other books still to be read.
1. Children of Blood and Bone by Tomi Adeyemi
Zélie Adebola remembers when the soil of Orïsha hummed with magic. Burners ignited flames, Tiders beckoned waves, and Zélie's Reaper mother summoned forth souls.
But everything changed the night magic disappeared. Under the orders of a ruthless king, maji were killed, leaving Zélie without a mother and her people without hope.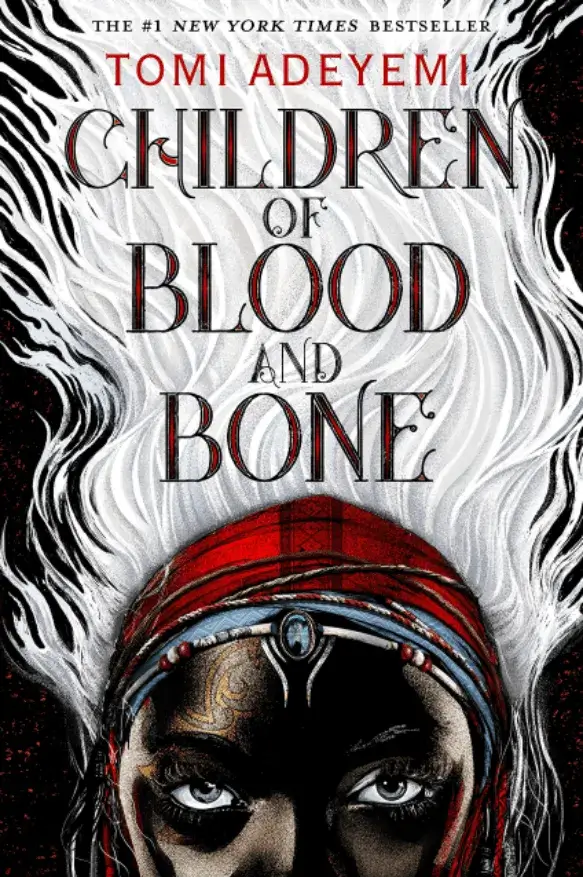 Now Zélie has one chance to bring back magic and strike against the monarchy. With the help of a rogue princess, Zélie must outwit and outrun the crown prince, who is hell-bent on eradicating magic for good.
Danger lurks in Orïsha, where snow leoponaires prowl and vengeful spirits wait in the waters. Yet the greatest danger may be Zélie herself as she struggles to control her powers―and her growing feelings for an enemy.
2. Number One Chinese Restaurant by Lillian Li
The Beijing Duck House in Rockville, Maryland, is not only a beloved go-to setting for hunger pangs and celebrations; it is its own world, inhabited by waiters and kitchen staff who have been fighting, loving, and aging within its walls for decades. When disaster strikes, this working family's controlled chaos is set loose, forcing each character to confront the conflicts that fast-paced restaurant life has kept at bay.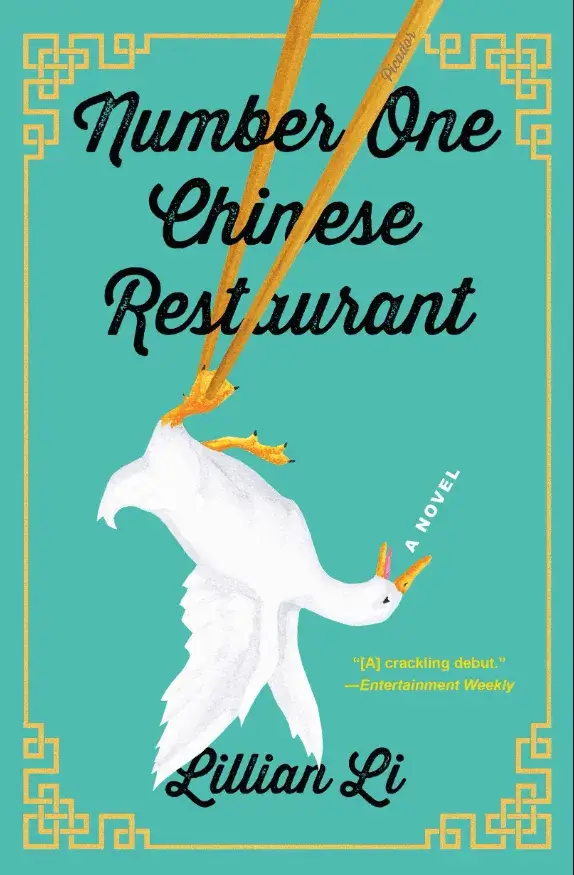 Owner Jimmy Han hopes to leave his late father's homespun establishment for a fancier one. Jimmy's older brother, Johnny, and Johnny's daughter, Annie, ache to return to a time before a father's absence and a teenager's silence pushed them apart. Nan and Ah-Jack, longtime Duck House employees, are tempted to turn their thirty-year friendship into something else, even as Nan's son, Pat, struggles to stay out of trouble. And when Pat and Annie, caught in a mix of youthful lust and boredom, find themselves in a dangerous game that implicates them in the Duck House tragedy, their families must decide how much they are willing to sacrifice to help their children.
Generous in spirit, unaffected in its intelligence, multi-voiced, poignant, and darkly funny, Number One Chinese Restaurant looks beyond red tablecloths and silkscreen murals to share an unforgettable story about youth and aging, parents and children, and all the ways that our families destroy us while also keeping us grounded and alive.
3. With The Fire On High by Elizabeth Acevedo
Ever since she got pregnant freshman year, Emoni Santiago's life has been about making the tough decisions—doing what has to be done for her daughter and her abuela. The one place she can let all that go is in the kitchen, where she adds a little something magical to everything she cooks, turning her food into straight-up goodness.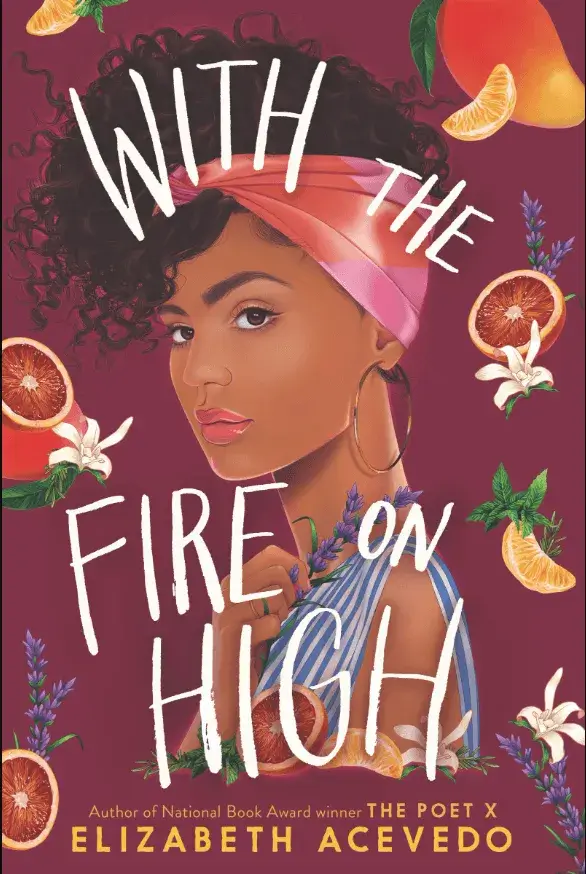 Even though she dreams of working as a chef after she graduates, Emoni knows that it's not worth her time to pursue the impossible. Yet despite the rules, she thinks she has to play by, once Emoni starts cooking, her only choice is to let her talent break free.
4. Black Leopard Red Wolf by Marlon James
Tracker is known far and wide for his skills as a hunter: "He has a nose," people say. Engaged to track down a mysterious boy who disappeared three years earlier, Tracker breaks his own rule of always working alone when he finds himself part of a group that comes together to search for the boy. The band is a hodgepodge, full of unusual characters with secrets of their own, including a shape-shifting man-animal known as Leopard.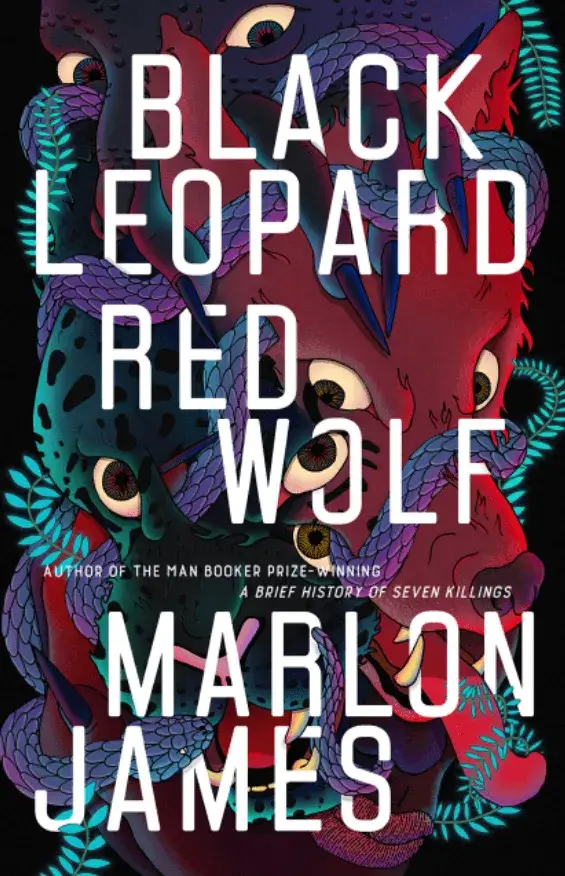 As Tracker follows the boy's scent–from one ancient city to another; into dense forests and across deep rivers–he and the band are set upon by creatures intent on destroying them. As he struggles to survive, Tracker starts to wonder: Who, really, is this boy? Why has he been missing for so long? Why do so many people want to keep Tracker from finding him? And perhaps the most important questions of all: Who is telling the truth, and who is lying?
Drawing from African history and mythology and his own rich imagination, Marlon James has written a novel unlike anything that's come before it: a saga of breathtaking adventure that's also an ambitious, involving read. Defying categorization and full of unforgettable characters, Black Leopard, Red Wolf is both surprising and profound as it explores the fundamentals of truth, the limits of power, and our need to understand them both.
5. The Priory of The Orange Tree by Samantha Shannon
The House of Berethnet has ruled Inys for a thousand years. Still unwed, Queen Sabran the Ninth must conceive a daughter to protect her realm from destruction–but assassins are getting closer to her door.
Ead Duryan is an outsider at court. Though she has risen to the position of lady-in-waiting, she is loyal to a hidden society of mages. Ead keeps a watchful eye on Sabran, secretly protecting her with forbidden magic.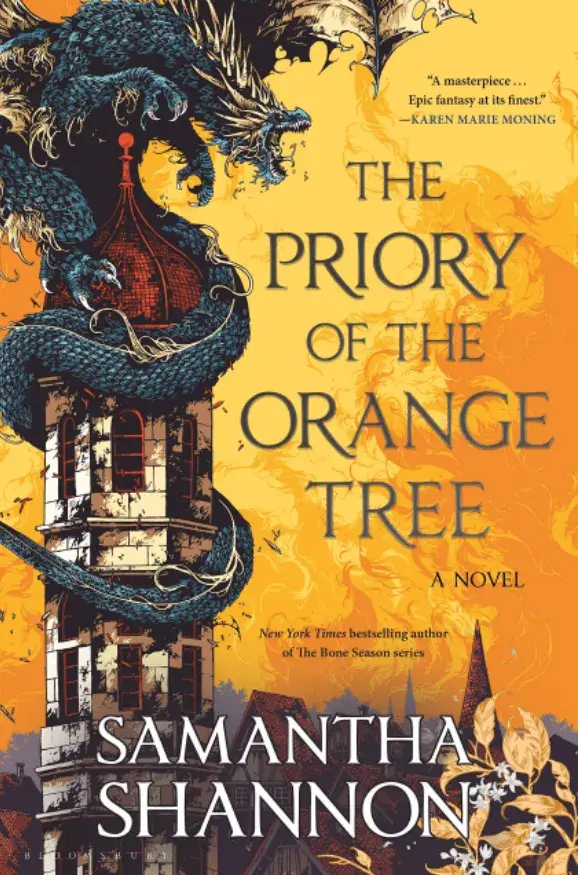 Across the dark sea, Tané has trained all her life to be a dragon rider but is forced to make a choice that could see her life unravel.
Meanwhile, the divided East and West refuse to parley, and forces of chaos are rising from their sleep.
6. Miracle Creek by Angie Kim
I have started listening to Miracle Creek in audiobook on Scribd while I was driving to the city. Driving is the only time I can really manage to listen to audiobooks and actually understanding what's going on in the story.
Miracle Creek is a contemporary mystery story set during a trial for murder. When the Miracle Submarine, a hyperbaric chamber run by the Yoo family, explodes killing two people, the mother of one of them, Elizabeth, is accused of setting up the fire to get rid of her autistic son. But is this the truth? Or does Pak Yoo just want to claim the insurance money?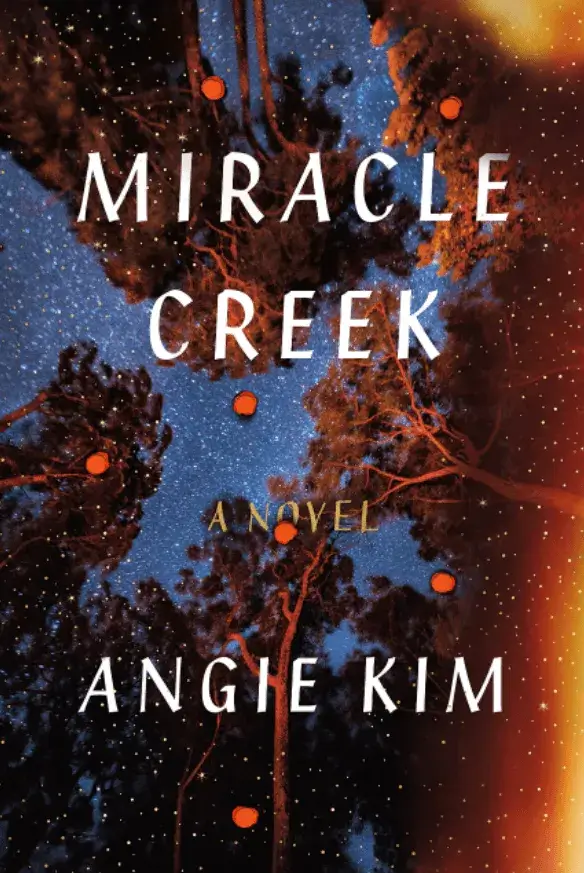 The story goes through the lives of all the patients and their relatives, highlighting the struggles of their lives and the complex relationships that can develop within a small community of people.
When I started listening to the audiobook I wasn't totally convinced of it, but soon I got engaged in the story so much that I got an eBook copy of the book and kept reading it also when I got home and wasn't driving.
Miracle Creek is one of the most unexpectedly entertaining books I've read this year and I'm quite pleased to recommend it if you like court drama, trial, and subtle and complex family relationships.
7. My Sister, the Serial Killer by Oyinkan Braithwaite
I have also read My Sister, the Serial Killer in audiobook format on Scribd while driving. This book, by Oyinkan Braithwaite, was shortlisted for the Women's Prize for Fiction 2019. I have talked about the longlist in another post some time ago, and this one got my interest.
Korede is the protagonist of this story, with her sister Ayoola. They share dark secrets of the murders that Ayoola perpetrates against her boyfriends, in self-defense, as she claims. Ayoola is beautiful and she gets away with everything. Korede is the bigger sister who is accused of anything her sibling does and protects her to the point of scrubbing away blood with bleach and rubber gloves.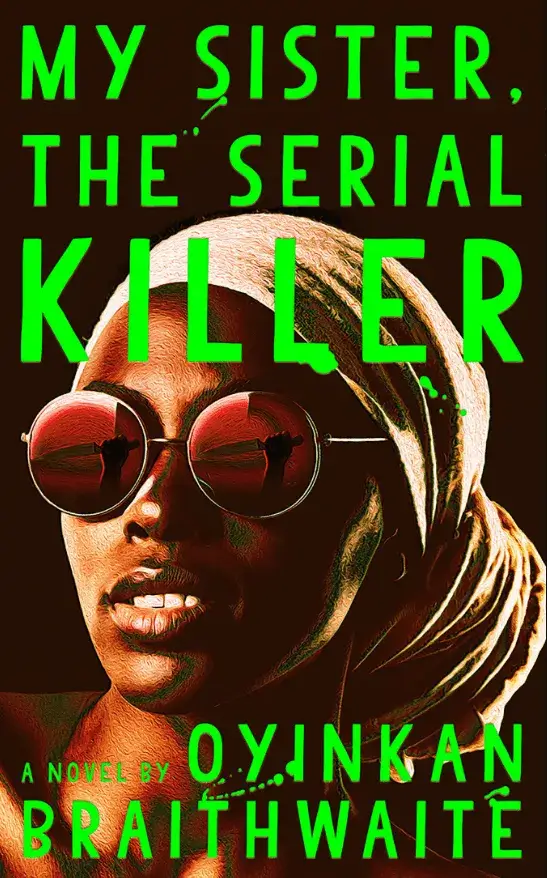 This is a dark story of deep family secrets, where the line between justice and morality is thin and faded. I have enjoyed listening to it: the characters are deep and well developed, and the story is interesting enough to keep you wanting for more.
I would recommend it to those who like to read stories of deep and sad psychological family dramas, where a bond between sisters turns out to be stronger than anything else.
8. Crazy Rich Asians by Kevin Kwan
The last book I'm going to add to this list is Crazy Rich Asians, even if didn't finish it. I talked about this book in a previous post and explained why it ended up in my DNF pile.
In short, if you really want to know the truth, Crazy Rich Asians seemed to me like a disturbing mix of a gossip magazine and a talk show. I didn't care about the characters and their rich-people problems and I couldn't relate to anything.
Maybe it just wasn't the right time for me to read this book. I think I could've enjoyed it more if I lowered my expectations to just a funny and light gossip story.
Books I'm Currently Reading
I usually read more than one book at a time. I like to diversify my days and get to change every once in a while, so I use all the devices I have available. I am currently reading The Cruel Prince in hardback, listening to Radio Silence in audiobook and reading Educated on my iPad.
I can't say I've got nothing to do!
1. The Cruel Prince by Holly Black
I've started The Cruel Prince a couple of days ago, and I'm already enjoying it quite a lot.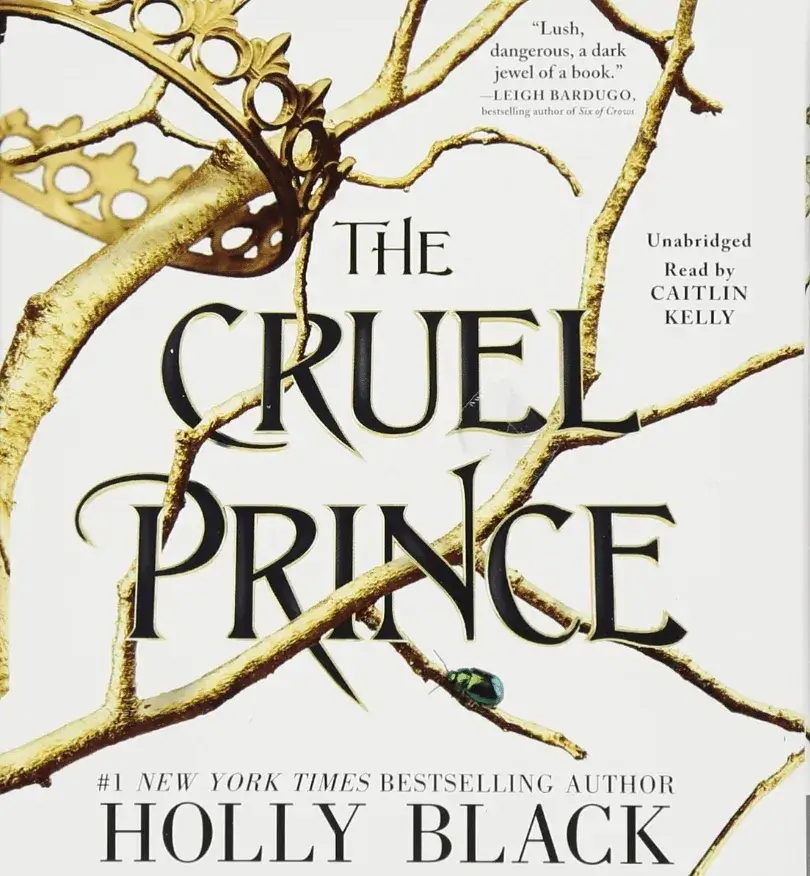 When they were seven years old, Jude and Taryn were taken from their home in the mortal world to live in the Court of Faerie, together with Vivianne, their half human and half Faerie sister. Now, the only thing that Jude wants is to become part of the Faerie people even if she's just a human and will never truly belong.
2. Radio Silence by Alice Oseman
I would have never expected to enjoy a contemporary Young Adult so much. This is another title that I'm listening to in audio format on Scribd.
Frances is the protagonist of Radio Silence, a story that deals with growing up, discovering themselves and finding out which are the most important things in our lives.