I hope you had a great weekend. It's starting to get sunny and warm here in Italy, and I absolutely love it. Spring is my favorite season, every winter I can't wait for the weather to get nicer, to hug me with its warmth.
This is also the time when literary prizes and longlists start to be announced. Last week I wrote a detailed (I hope) article on the most prestigious literary awards where I described the oldest and newest awards that each year are recognized to authors and books.
On March 4th, the Women's Prize for Fiction announced the 2022 longlist. It's a list of very interesting titles in my opinion. Some of them, like Normal People by Sally Rooney, Circe by Madeline Miller, and Milkman by Anna Burns, has already been recognized as great literature and already hold some prizes.
Personally, there are a couple of titles that I've already added to my Amazon cart, and they are Freshwater by Awaeke Emezi and Number One Chinese Restaurant by Lillian Li. I love reading about both Chinese and African cultures, and I think these books will suit my taste perfectly.
I think it's a very interesting selection of titles. On April 29th the shortlist will be announced. We'll see which one of these titles will make it to the finals and which one will be selected as a winner on June 5th.
Which one of these titles do you support this year? Is there a book that you've read and would suggest?
My Sister, the Serial Killer by Oyinkan Braithwaite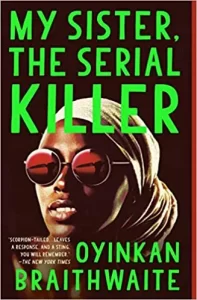 When Korede's dinner is interrupted one night by a distress call from her sister, Ayoola, she knows what's expected of her: bleach, rubber gloves, nerves of steel, and a strong stomach. That'll be the third boyfriend Ayoola's dispatched in, quote, self-defense and the third mess that her lethal little sibling has left Korede to clear away. She should probably go to the police for the good of the menfolk of Nigeria, but she loves her sister and, as they say, family always comes first. Until that is, Ayoola starts dating the doctor where Korede works as a nurse. Korede's long been in love with him, and isn't prepared to see him wind up with a knife in his back: but to save one would mean sacrificing the other.
Milkman by Anna Burnsn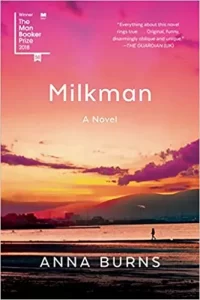 In this unnamed city, to be interesting is dangerous. Middle sister, our protagonist, is busy attempting to keep her mother from discovering her maybe-boyfriend and to keep everyone in the dark about her encounter with Milkman. But when the first brother-in-law sniffs out her struggle, and rumors start to swell, the middle sister becomes 'interesting'. The last thing she ever wanted to be. To be interesting is to be noticed and to be noticed is dangerous.
Milkman is a tale of gossip and hearsay, silence and deliberate deafness. It is the story of inaction with enormous consequences.
Lost Children Archive by Valeria Luiselli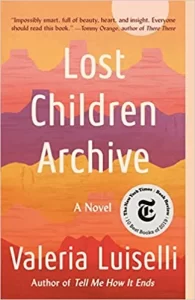 A mother and father set out with their kids from New York to Arizona. In their used Volvo–and with their ten-year-old son trying out his new Polaroid camera–the family is heading for the Apacheria: the region the Apaches once called home, and where the ghosts of Geronimo and Cochise might still linger. The father, a sound documentarist, hopes to gather an "inventory of echoes" from this historic, mythic place. The mother, a radio journalist, becomes consumed by the news she hears on the car radio, about the thousands of children trying to reach America but getting stranded at the southern border, held in detention centers, or being sent back to their homelands, to an unknown fate.
But as the family drives farther west–through Virginia to Tennessee, across Oklahoma and Texas–we sense they are on the brink of a crisis of their own. A fissure is growing between the parents, one the children can feel beneath their feet. They are led, inexorably, to a grand, unforgettable adventure–both in the harsh desert landscape and within the chambers of their own imaginations.
Told through the voices of the mother and her son, as well as through a stunning tapestry of collected texts and images–including prior stories of migration and displacement–Lost Children Archive is a story of how we document our experiences, and how we remember the things that matter to us the most. Blending the personal and the political with astonishing empathy, it is a powerful, wholly original work of fiction: exquisite, provocative, and deeply moving.
Ghost Wall by Sarah Moss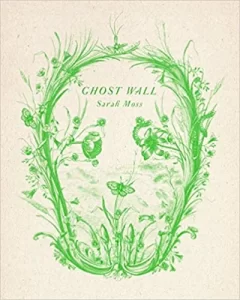 In the north of England, far from the intrusions of cities but not far from civilization, Silvie and her family are living as if they are ancient Britons, surviving by the tools and knowledge of the Iron Age.
For two weeks, the length of her father's vacation, they join an anthropology course set to reenact life in simpler times. They are surrounded by forests of birch and rowan; they make stew from foraged roots and hunted rabbit. The students are fulfilling their coursework; Silvie's father is fulfilling his lifelong obsession. He has raised her on stories of early man, taken her to witness rare artifacts, recounted time and again their rituals and beliefs—particularly their sacrifices to the bog. Mixing with the students, Silvie begins to see, hear, and imagine another kind of life, one that might include going to university, traveling beyond England, choosing her own clothes and food, speaking her mind.
The ancient Britons built ghost walls to ward off enemy invaders, rude barricades of stakes topped with ancestral skulls. When the group builds one of their own, they find a spiritual connection to the past. What comes next but human sacrifice?
A story at once mythic and strikingly timely, Sarah Moss's Ghost Wall urges us to wonder how far we have come from the "primitive minds" of our ancestors.
Freshwater by Awaeke Emezi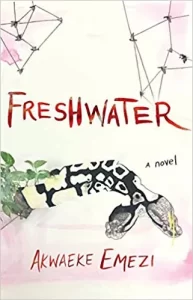 An extraordinary debut novel, Freshwater explores the surreal experience of having a fractured self. It centers around a young Nigerian woman, Ada, who develops separate selves within her as a result of being born "with one foot on the other side." Unsettling, heartwrenching, dark, and powerful, Freshwater is a sharp evocation of a rare way of experiencing the world, one that illuminates how we all construct our identities.
Ada begins her life in the south of Nigeria as a troubled baby and a source of deep concern to her family. Her parents, Saul and Saachi, successfully prayed her into existence, but as she grows into a volatile and splintered child, it becomes clear that something went terribly awry. When Ada comes of age and moves to America for college, the group of selves within her grows in power and agency. A traumatic assault leads to a crystallization of her alternate selves: Asụghara and Saint Vincent. As Ada fades into the background of her own mind and these selves–now protective, now hedonistic–move into control, Ada's life spirals in a dark and dangerous direction.
Narrated by the various selves within Ada and based in the author's realities, Freshwater dazzles with ferocious energy and serpentine grace, heralding the arrival of a fierce new literary voice.
Circe by Madeline Miller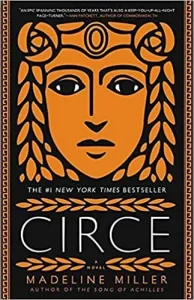 In the house of Helios, god of the sun and mightiest of the Titans, a daughter is born. But Circe is a strange child—not powerful, like her father, nor viciously alluring like her mother. Turning to the world of mortals for companionship, she discovers that she does possess power—the power of witchcraft, which can transform rivals into monsters and menace the gods themselves.
Threatened, Zeus banishes her to a deserted island, where she hones her occult craft, tames wild beasts and crosses paths with many of the most famous figures in all of mythology, including the Minotaur, Daedalus and his doomed son Icarus, the murderous Medea, and, of course, wily Odysseus.
But there is danger, too, for a woman who stands alone, and Circe unwittingly draws the wrath of both men and gods, ultimately finding herself pitted against one of the most terrifying and vengeful of the Olympians. To protect what she loves most, Circe must summon all her strength and choose, once and for all, whether she belongs with the gods she is born from, or the mortals she has come to love.
Bottled Good by Sophie van Llewyn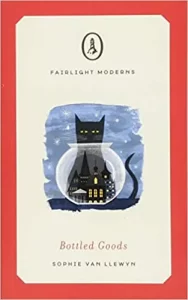 When Alina's brother-in-law defects to the West, she and her husband become persons of interest to the secret services, causing both of their careers to come grinding to a halt.
As the strain takes its toll on their marriage, Alina turns to her aunt for help – the wife of a communist leader and a secret practitioner of the old folk ways.
Set in 1970s communist Romania, this novella-in-flash draws upon magic realism to weave a tale of everyday troubles, that can't be put down.
An American Marriage by Tayari Jones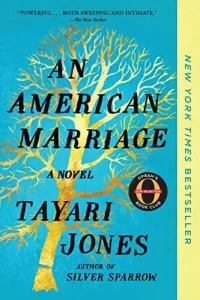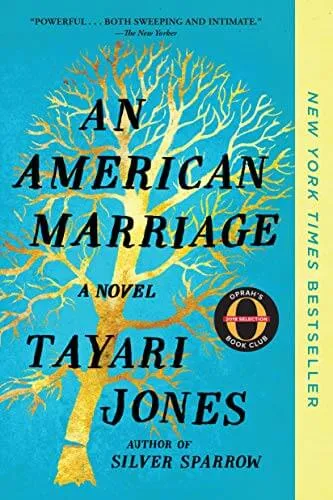 Newlyweds Celestial and Roy are the embodiment of both the American Dream and the New South. He is a young executive, and she is an artist on the brink of an exciting career. But as they settle into the routine of their life together, they are ripped apart by circumstances neither could have imagined. In this deft exploration of love, loyalty, race, justice, and both Black masculinity and Black womanhood in 21st century America, Jones achieves that most-elusive of all literary goals: the Great American Novel.'
Normal People by Sally Rooney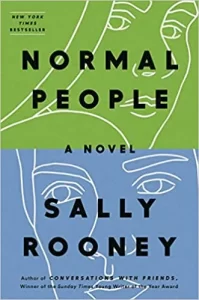 At school Connell and Marianne pretend not to know each other. He's popular and well-adjusted, star of the school soccer team while she is lonely, proud, and intensely private. But when Connell comes to pick his mother up from her housekeeping job at Marianne's house, a strange and indelible connection grows between the two teenagers—one they are determined to conceal.
A year later, they're both studying at Trinity College in Dublin. Marianne has found her feet in a new social world while Connell hangs at the sidelines, shy and uncertain. Throughout their years in college, Marianne and Connell circle one another, straying toward other people and possibilities but always magnetically, irresistibly drawn back together. Then, as she veers into self-destruction and he begins to search for meaning elsewhere, each must confront how far they are willing to go to save the other.
Sally Rooney brings her brilliant psychological acuity and perfectly spare prose to a story that explores the subtleties of class, the electricity of first love, and the complex entanglements of family and friendship.
Number One Chinese Restaurant by Lillian Li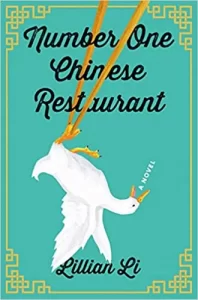 The popular Beijing Duck House in Rockville, Maryland has been serving devoted regulars for decades, but behind the staff's professional smiles simmer tensions, heartaches and grudges from decades of bustling restaurant life.
Owner Jimmy Han has ambitions for a new high-end fusion place, hoping to eclipse his late father's homely establishment. Jimmy's older brother, Johnny, is more concerned with restoring the dignity of the family name than his faltering relationship with his own teenage daughter, Annie. Nan and Ah-Jack, longtime Duck House employees, yearn to turn their thirty-year friendship into something more, while Nan's son, Pat, struggles to stay out of trouble. When disaster strikes and Pat and Annie find themselves in a dangerous game that means tragedy for the Duck House, their families must finally confront the conflicts and loyalties simmering beneath the red and gold lanterns.
Ordinary People by Diana Evans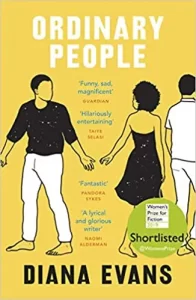 South London, 2008. Two couples find themselves at a moment of reckoning, on the brink of acceptance or revolution. Melissa has a new baby and doesn't want to let it change her but, in the crooked walls of a narrow Victorian terrace, she begins to disappear. Michael, growing daily more accustomed to his commute, still loves Melissa but can't quite get close enough to her to stay faithful. Meanwhile out in the suburbs, Stephanie is happy with Damian and their three children, but the death of Damian's father has thrown him into crisis – or is it something, or someone, else? Are they all just in the wrong place? Are any of them prepared to take the leap?
Set against the backdrop of Barack Obama's historic election victory, Ordinary People is an intimate, immersive study of identity and parenthood, sex and grief, friendship and aging, and the fragile architecture of love. With its distinctive prose and irresistible soundtrack, it is the story of our lives, and those moments that threaten to unravel us.
Praise Songs for the Butterflies by Bernice L. McFadden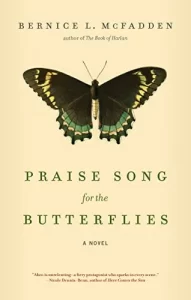 Abeo Kata lives a comfortable, happy life in West Africa as the privileged nine-year-old daughter of a government employee and stay-at-home mother. But when the Katas' idyllic lifestyle takes a turn for the worse, Abeo's father, following his mother's advice, places her in a religious shrine, hoping that the sacrifice of his daughter will serve as religious atonement for the crimes of his ancestors. Unspeakable acts befall Abeo for the fifteen years she is enslaved within the shrine. When she is finally rescued, broken and battered, she must struggle to overcome her past, endure the revelation of family secrets, and learn to trust and love again.
In the tradition of Chris Cleave's Little Bee, Praise Song for the Butterflies is a contemporary story that offers an educational, eye-opening account of the practice of ritual servitude in West Africa. Spanning decades and two continents, Praise Song for the Butterflies will break and heal your heart.
Remembered by Yvonne Battle-Felton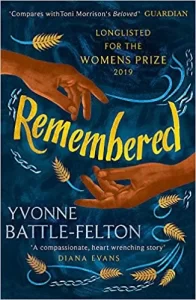 It is 1910 and Philadelphia is burning. For Spring, there is nothing worse than sitting up half the night with her dead sister and her dying son, reliving a past she would rather not remember in order to prepare for a future she cannot face. Edward, Spring's son, lies in a hospital bed. He has been charged with committing a crime on the streets of Philadelphia. But is he guilty? The evidence — a black man driving a streetcar into a store window – could lead to his death. Surrounded by ghosts and the wounded, Spring, an emancipated slave, is forced to rewrite her story in order to face the prospect of a future without her child. With the help of her dead sister, newspaper clippings and reconstructed memories, she shatters the silences that have governed her life in order to lead Edward home.
Swan Song by Kelleigh Greenberg-Jephcott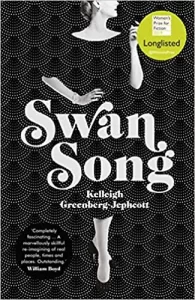 Over countless martini-soaked Manhattan lunches, they shared their deepest secrets and greatest fears. On exclusive yachts sailing the Mediterranean, on private jets streaming towards Jamaica, on Yucatán beaches in secluded bays, they gossiped about sex, power, money, love and fame. They never imagined he would betray them so absolutely.
In the autumn of 1975, after two decades of intimate friendships, Truman Capote detonated a literary grenade, forever rupturing the elite circle he'd worked so hard to infiltrate. Why did he do it, knowing what he stood to lose? Was it to punish them? To make them pay for their manners, money and celebrated names? Or did he simply refuse to believe that they could ever stop loving him? Whatever the motive, one thing remains indisputable: nine years after achieving wild success with In Cold Blood, Capote committed an act of professional and social suicide with his most lethal of weapons . . . Words.
A dazzling debut about the line between gossip and slander, self-creation and self-preservation, SWAN SONG is the tragic story of the literary icon of his age and the beautiful, wealthy, vulnerable women he called his Swans.
The Pisces by Melissa Broder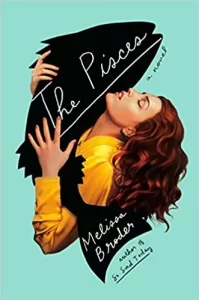 Lucy has been writing her dissertation about Sappho for thirteen years when she and Jamie break up. After she hits rock bottom in Phoenix, her Los Angeles-based sister insists Lucy housesit for the summer—her only tasks caring for a beloved diabetic dog and trying to learn to care for herself. Annika's home is a gorgeous glass cube atop Venice Beach, but Lucy can find no peace from her misery and anxiety—not in her love addiction group therapy meetings, not in frequent Tinder meetups, not in Dominic the foxhound's easy affection, not in ruminating on the ancient Greeks. Yet everything changes when Lucy becomes entranced by an eerily attractive swimmer one night while sitting alone on the beach rocks.
Whip-smart, neurotically funny, sexy, and above all, fearless, The Pisces is built on a premise both sirenic and incredibly real—what happens when you think love will save you but are afraid it might also kill you.
The Silence of the Girls by Pat Barker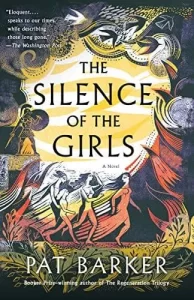 The ancient city of Troy has withstood a decade under siege of the powerful Greek army, which continues to wage bloody war over a stolen woman—Helen. In the Greek camp, another woman—Briseis—watches and waits for the war's outcome. She was queen of one of Troy's neighboring kingdoms, until Achilles, Greece's greatest warrior, sacked her city and murdered her husband and brothers. Briseis becomes Achilles's concubine, a prize of battle, and must adjust quickly in order to survive a radically different life, as one of the many conquered women who serve the Greek army.
When Agamemnon, the brutal political leader of the Greek forces, demands Briseis for himself, she finds herself caught between the two most powerful of the Greeks. Achilles refuses to fight in protest, and the Greeks begin to lose ground to their Trojan opponents. Keenly observant and coolly unflinching about the daily horrors of war, Briseis finds herself in an unprecedented position, able to observe the two men driving the Greek army in what will become their final confrontation, deciding the fate not only of Briseis's people but also of the ancient world at large.
Briseis is just one among thousands of women living behind the scenes in this war—the slaves and prostitutes, the nurses, the women who lay out the dead—all of them erased by history. With breathtaking historical detail and luminous prose, Pat Barker brings the teeming world of the Greek camp to vivid life. She offers nuanced, complex portraits of characters and stories familiar from mythology, which, seen from Briseis's perspective, are rife with newfound revelations. Barker's latest builds on her decades-long study of war and its impact on individual lives—and it is nothing short of magnificent.