Hello and happy Monday!
Today I want to talk to you about the best adult books releases in 2022.
It's the first day of April, and I'm so excited about this! I will never stop saying how much I love spring. I feel better and I have more time to do many things that I struggle to do in winter.
One of the things that I love most in the world is reading. Having a bit more time during the day means that I can read a bit more. My favorite times of the day to read are in the evening, and in the weekends before lunch. I just take one or two hours relaxing and forgetting about the world outside.
This April a lot of interesting books are finally coming out. Some of them are just so popular that everybody is talking about them. The Princess and The Fangirl, for example, has been featured on Booktube channels like Jesse The Reader's or PolandBananaBooks. I want to share them with you to inspire your next reading for this month.
I hope you'll enjoy this selection, looking forward to hear your opinion!
Have fun!
Maggie
1. The Princess and The Fangirl by Ashley Poston
The Prince and the Pauper gets a modern makeover in this adorable, witty, and heartwarming young adult novel set in the Geekerella universe by national bestselling author Ashley Poston.
Imogen Lovelace is an ordinary fangirl on an impossible mission: save her favorite character, Princess Amara, from being killed off from her favorite franchise, Starfield. The problem is, Jessica Stone—the actress who plays Princess Amara—wants nothing more than to leave the intense scrutiny of the fandom behind. If this year's ExcelsiCon isn't her last, she'll consider her career derailed.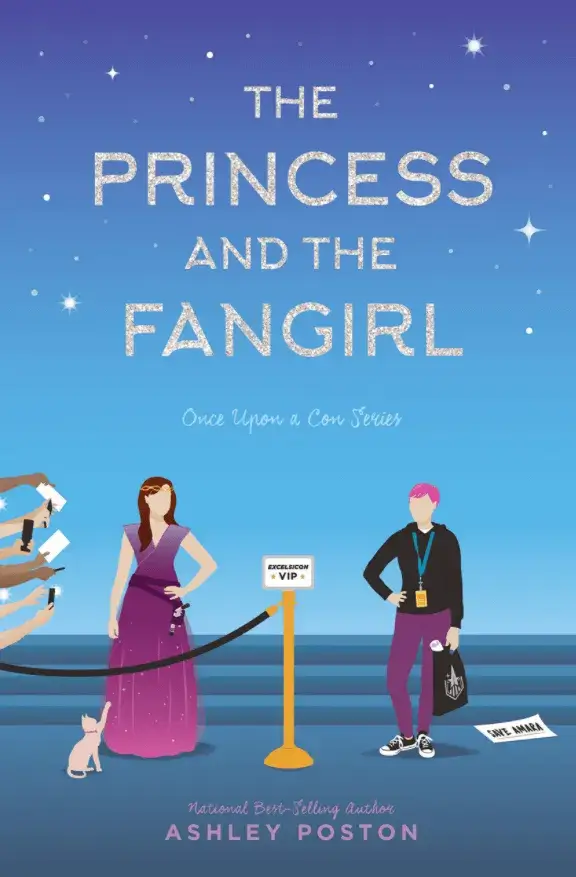 Genre: Contemporary Young Adult
Expected publication: April 2nd 2019 by Quirk Books
Check on Amazon
When a case of mistaken identity throws look-a-likes Imogen and Jess together, they quickly become enemies. But when the script for the Starfield sequel leaks, and all signs point to Jess, she and Imogen must trade places to find the person responsible. That's easier said than done when the girls step into each other's shoes and discover new romantic possibilities, as well as the other side of intense fandom. As these "princesses" race to find the script-leaker, they must rescue themselves from their own expectations, and redefine what it means to live happily ever after.
2. Wicked Saints by Emily A. Duncan
A girl who can speak to gods must save her people without destroying herself. A prince in danger must decide who to trust. A boy with a monstrous secret waits in the wings.
Together, they must assassinate the king and stop the war.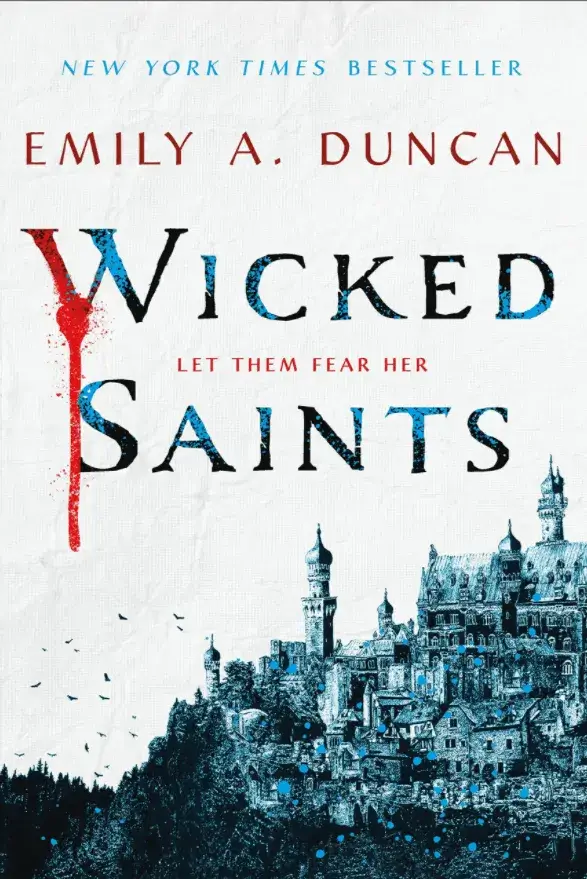 Genre: Fantasy Young Adult
Expected publication: April 2nd by Wednesday Books
Check on Amazon
In a centuries-long war where beauty and brutality meet, their three paths entwine in a shadowy world of spilled blood and mysterious saints, where a forbidden romance threatens to tip the scales between dark and light. Wicked Saints is the thrilling start to Emily A. Duncan's devastatingly Gothic Something Dark and Holy trilogy.
3. The Moment of Lift by Melinda Gates
A debut from Forbes' third most powerful woman in the world, Melinda Gates, a timely and necessary call to action for women's empowerment.
For the last twenty years, Melinda Gates has been on a mission. Her goal, as co-chair of the Bill & Melinda Gates Foundation, has been to find solutions for people with the most urgent needs, wherever they live. Throughout this journey, one thing has become increasingly clear to her: If you want to lift a society up, invest in women.
In this candid and inspiring book, Gates traces her awakening to the link between women's empowerment and the health of societies. She shows some of the tremendous opportunities that exist right now to "turbo-charge" change. And she provides simple and effective ways each one of us can make a difference.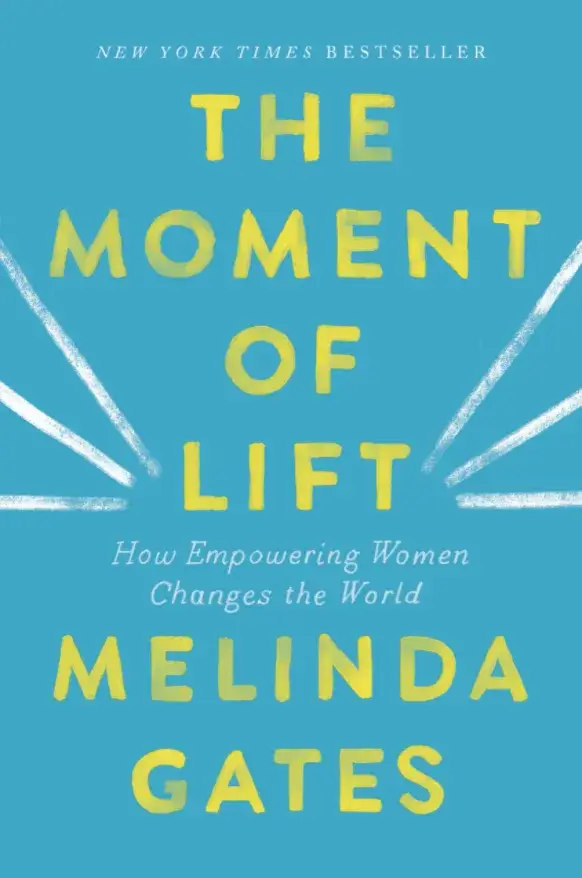 Genre: Feminism Nonfiction
Expected publication: April 23rd by Flatiron Books
Check on Amazon
Convinced that all women should be free to decide whether and when to have children, Gates took her first step onto the global stage to make a stand for family planning. That step launched her into further efforts: to ensure women everywhere have access to every kind of job; to encourage men around the globe to share equally in the burdens of household work, advocate for paid family leave for everyone, eliminate gender bias in all its forms.
Throughout, Gates introduces us to her heroes in the movement towards equality, offers startling data, shares moving conversations she's had with women from all over the world—and shows how we can all get involved.
A personal statement of passionate conviction, this book tells of Gates' journey from a partner working behind the scenes to one of the world's foremost advocates for women, driven by the belief that no one should be excluded, all lives have equal value, and gender equity is the lever that lifts everything.
 4. Cage of Souls by Adrian Tchaikovsky
The Sun is bloated, diseased, dying perhaps. Beneath its baneful light, Shadrapur, last of all cities, harbors fewer than 100,000 human souls. Built on the ruins of countless civilizations, surviving on the debris of its long-dead progenitors, Shadrapur is a museum, a midden, an asylum, a prison on a world that is ever more alien to humanity.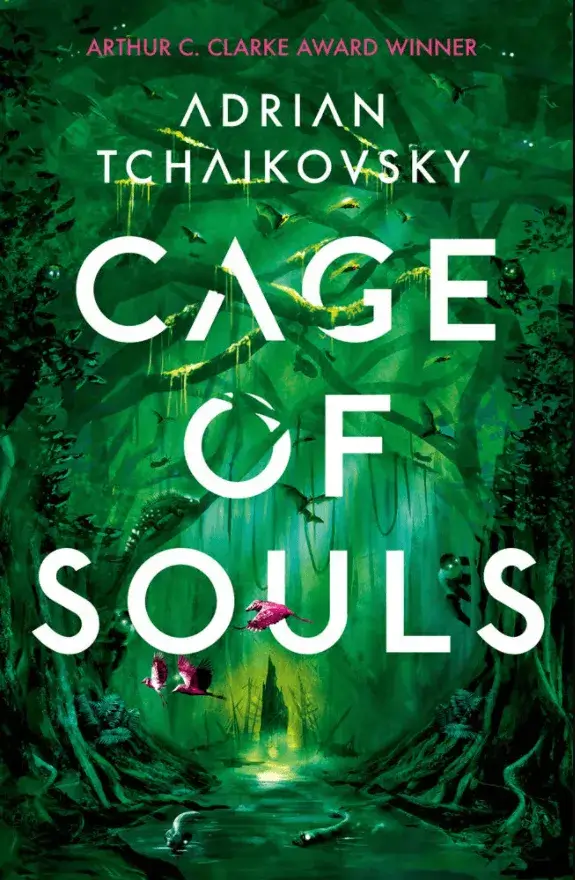 Genre: Science Fiction
Expected publication: April 4th by Head of Zeus
Check on Amazon
Bearing witness to the desperate struggle for existence between life old and new, is Stefan Advani, rebel, outlaw, prisoner, survivor. This is his testament, an account of the journey that took him into the blazing desolation of the western deserts; that transported him east down the river and imprisoned him in verdant hell of the jungle's darkest heart; that led him deep into the labyrinths and caverns of the underworld. He will treat monsters, madmen, mutants. The question is, which one of them will inherit this Earth?
5. Girls on The Verge by Sharon Biggs Waller
A powerful, timely coming-of-age story about a young woman from Texas who goes on a road trip with two friends to get an abortion, from award-winning author Sharon Biggs Waller.
Camille couldn't be having a better summer. But on the very night she learns she got into a prestigious theater program, she also finds out she's pregnant. She definitely can't tell her parents. And her best friend, Bea, doesn't agree with the decision Camille has made.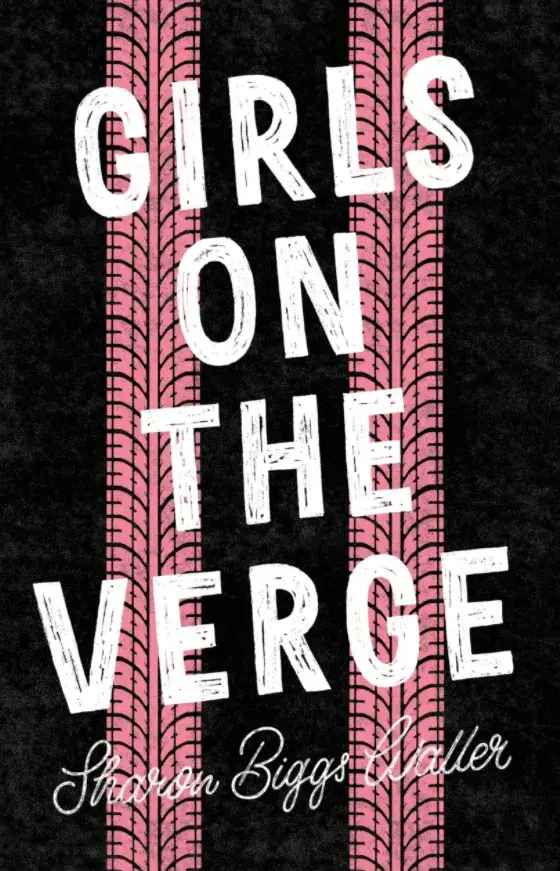 Genre: Contemporary Young Adult
Expected publication: April 9th by Simon & Schuster
Check on Amazon
Camille is forced to try to solve her problem alone . . . and the system is very much working against her. At her most vulnerable, Camille reaches out to Annabelle Ponsonby, a girl she only barely knows from the theater. Happily, Annabelle agrees to drive her wherever she needs to go. And in a last-minute change of heart, Bea decides to come with.
Girls on the Verge is an incredibly timely novel about a woman's right to choose. Sharon Biggs Waller brings to life a narrative that has to continue to fight for its right to be told, and honored.
6. The Unbound Empire by Melissa Caruso
The final volume of the Gemmell Morningstar Award-shortlisted Swords and Fire fantasy trilogy, in which political scion Amalia and her bound fire warlock Zaira must save the Empire from a ruthless, magical enemy. Perfect for fans of Tamora Pierce, The Queen of the Tearling, and Uprooted.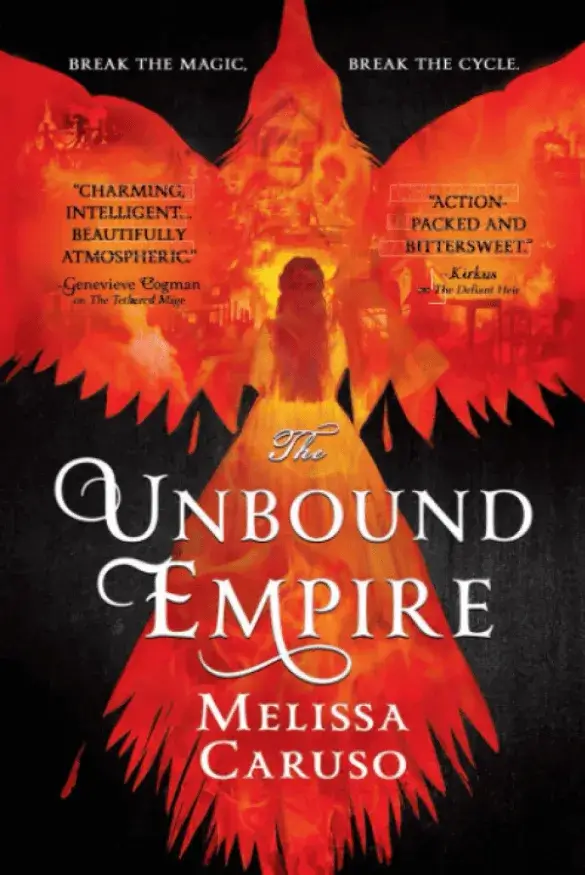 Genre: Fantasy Young Adult
Expected publication: April 25th by Orbit
Check on Amazon
While winter snows keep the Witch Lord Ruven's invading armies at bay, Lady Amalia Cornaro and the fire warlock Zaira attempt to change the fate of mages in the Raverran Empire forever, earning the enmity of those in power who will do anything to keep all magic under tight imperial control. But in the season of the Serene City's great masquerade, Ruven executes a devastating surprise strike at the heart of the Empire – and at everything Amalia holds most dear.
To stand a chance of defeating Ruven, Amalia and Zaira must face their worst nightmares, expose their deepest secrets, and unleash Zaira's most devastating fire.
7. Women Talking by Miriam Toews
One evening, eight Mennonite women climb into a hay loft to conduct a secret meeting. For the past two years, each of these women, and more than a hundred other girls in their colony, has been repeatedly violated in the night by demons coming to punish them for their sins. Now that the women have learned they were in fact drugged and attacked by a group of men from their own community, they are determined to protect themselves and their daughters from future harm.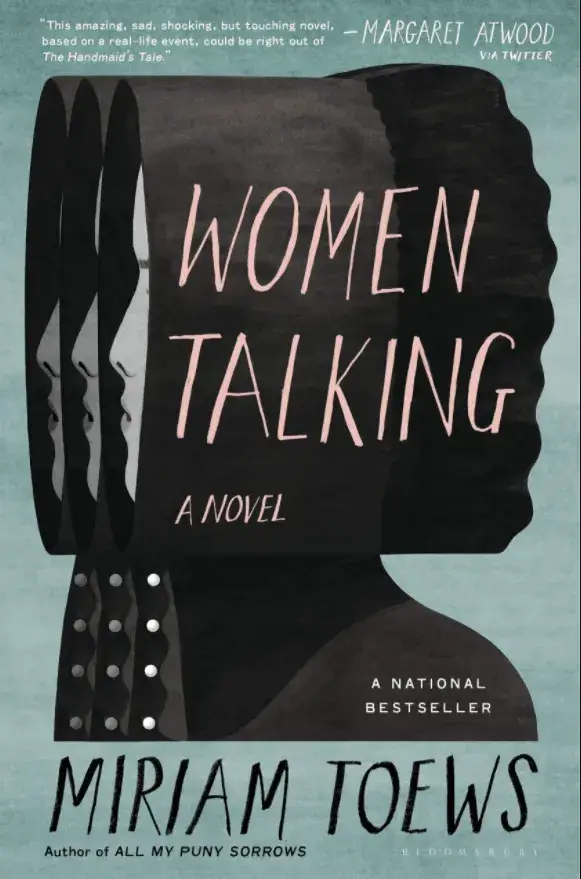 Genre: Feminist Fiction
Expected publication: April 2nd by Bloomsbury Publishing
Check on Amazon
While the men of the colony are off in the city, attempting to raise enough money to bail out the rapists and bring them home, these women—all illiterate, without any knowledge of the world outside their community and unable even to speak the language of the country they live in—have very little time to make a choice: Should they stay in the only world they've ever known or should they dare to escape?
Based on real events and told through the "minutes" of the women's all-female symposium, Toews's masterful novel uses wry, politically engaged humor to relate this tale of women claiming their own power to decide.
8. Boy Swallows Universe by Trent Dalton
An utterly wonderful debut novel of love, crime, magic, fate and a boy's coming of age, set in 1980s Australia and infused with the originality, charm, pathos, and heart of Extremely Loud and Incredibly Close and The Curious Incident of the Dog in the Night-Time.
The mind can take you anywhere you want to go
Eli Bell's life is complicated. His father is lost, his mother is in jail, and his stepdad is a heroin dealer. The most steadfast adult in Eli's life is Slim—a notorious felon and national record-holder for successful prison escapes—who watches over Eli and August, his silent genius of an older brother.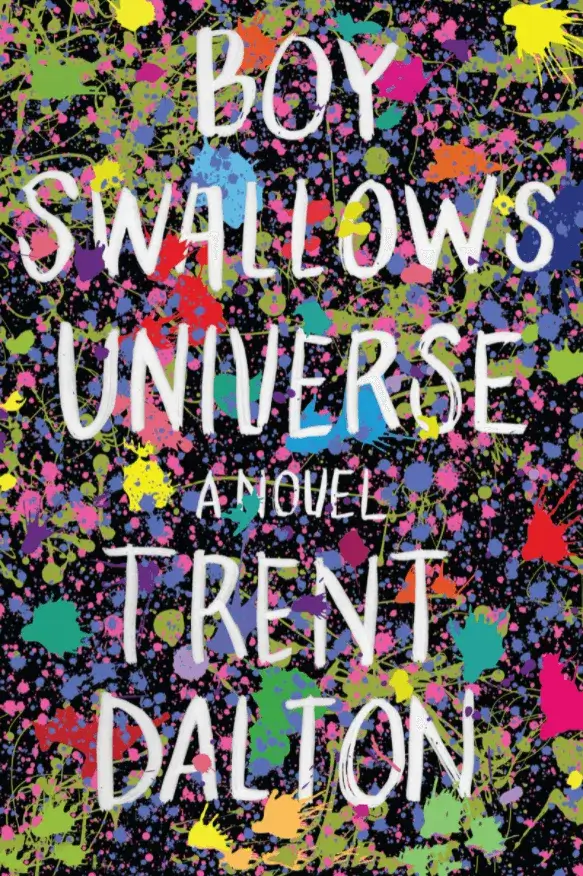 Genre: Contemporary Fiction
Expected publication: April 2nd 2019 by Harper
Check on Amazon
Exiled far from the rest of the world in Darra, a seedy suburb populated by Polish and Vietnamese refugees, this twelve-year-old boy with an old soul and an adult mind is just trying to follow his heart, learn what it takes to be a good man, and train for a glamorous career in journalism. Life, however, insists on throwing obstacles in Eli's path—most notably Tytus Broz, Brisbane's legendary drug dealer.
But the real trouble lies ahead. Eli is about to fall in love, face off against truly bad guys, and fight to save his mother from a certain doom—all before starting high school.
A story of brotherhood, true love, family, and the most unlikely of friendships, Boy Swallows Universe is the tale of an adolescent boy on the cusp of discovering the man he will be. Powerful and kinetic, Trent Dalton's debut is sure to be one of the most heartbreaking, joyous and exhilarating novels you will experience.
9. Normal People by Sally Rooney
A wondrous and wise coming-of-age love story from the celebrated author of Conversations with Friends
At school Connell and Marianne pretend not to know each other. He's popular and well-adjusted, star of the school football team, while she is lonely, proud and intensely private. But when Connell comes to pick his mother up from her job at Marianne's house, a strange and indelible connection grows between the two teenagers—one they are determined to conceal.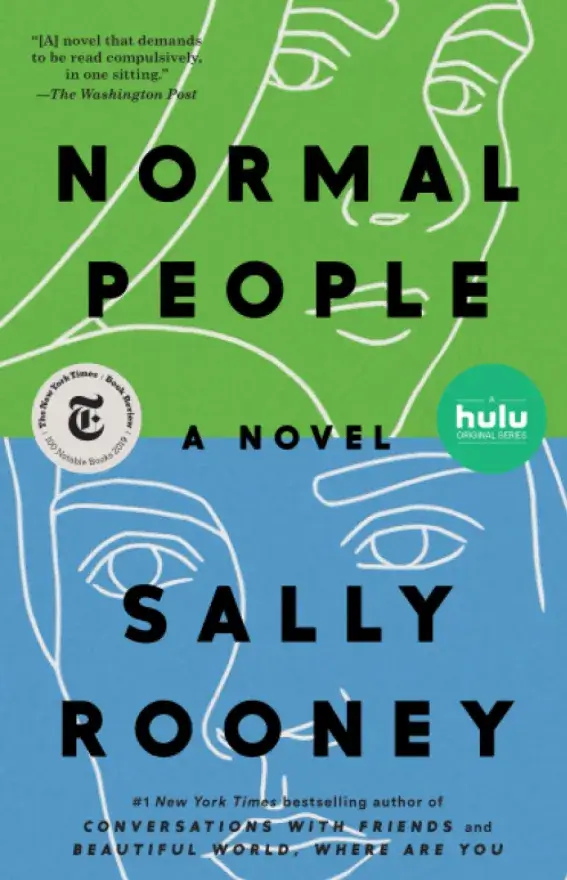 Genre: Contemporary Fiction
Expected publication: April 16th 2019 by Hogarth
Check on Amazon
A year later, they're both studying at Trinity College in Dublin. Marianne has found her feet in a new social world while Connell hangs at the sidelines, shy and uncertain. Throughout their years at university, Marianne and Connell circle one another, straying toward other people and possibilities but always magnetically, irresistibly drawn back together. And as she veers into self-destruction and he begins to search for meaning elsewhere, each must confront how far they are willing to go to save the other.
Sally Rooney brings her brilliant psychological acuity and perfectly spare prose to a story that explores the subtleties of class, the electricity of first love, and the complex entanglements of family and friendship.
10. When We Left Cuba by Chanel Cleeton
The Cuban Revolution took everything from sugar heiress Beatriz Perez–her family, her people, her country. Recruited by the CIA to infiltrate Fidel Castro's inner circle and pulled into the dangerous world of espionage, Beatriz is consumed by her quest for revenge and her desire to reclaim the life she lost.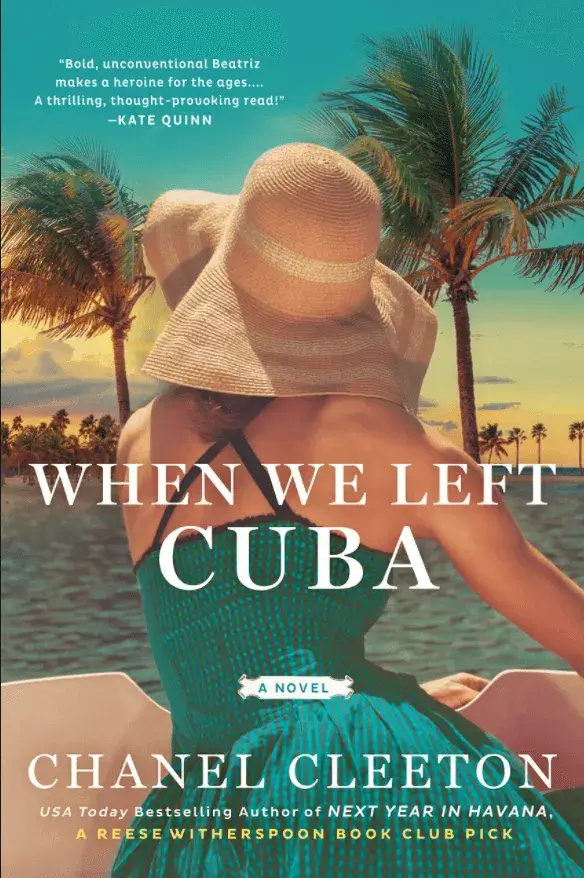 Genre: Historical Fiction
Expected publication: April 9th 2019 by Berkley Books
Check on Amazon
As the Cold War swells like a hurricane over the shores of the Florida Strait, Beatriz is caught between the clash of Cuban American politics and the perils of a forbidden affair with a powerful man driven by ambitions of his own. When the ever-changing tides of history threaten everything she has fought for, she must make a choice between her past and future–but the wrong move could cost Beatriz everything–not just the island she loves, but also the man who has stolen her heart.
11. Miracle Creek by Angie Kim
In the small town of Miracle Creek, Virginia, Young and Pak Yoo run an experimental medical treatment device known as the Miracle Submarine—a pressurized oxygen chamber that patients enter for therapeutic "dives" with the hopes of curing issues like autism or infertility. But when the Miracle Submarine mysteriously explodes, killing two people, a dramatic murder trial upends the Yoos' small community.
Who or what caused the explosion? Was it the mother of one of the patients, who claimed to be sick that day but was smoking down by the creek? Or was it Young and Pak themselves, hoping to cash in on a big insurance payment and send their daughter to college? The ensuing trial uncovers unimaginable secrets from that night—trysts in the woods, mysterious notes, child-abuse charges—as well as tense rivalries and alliances among a group of people driven to extraordinary degrees of desperation and sacrifice.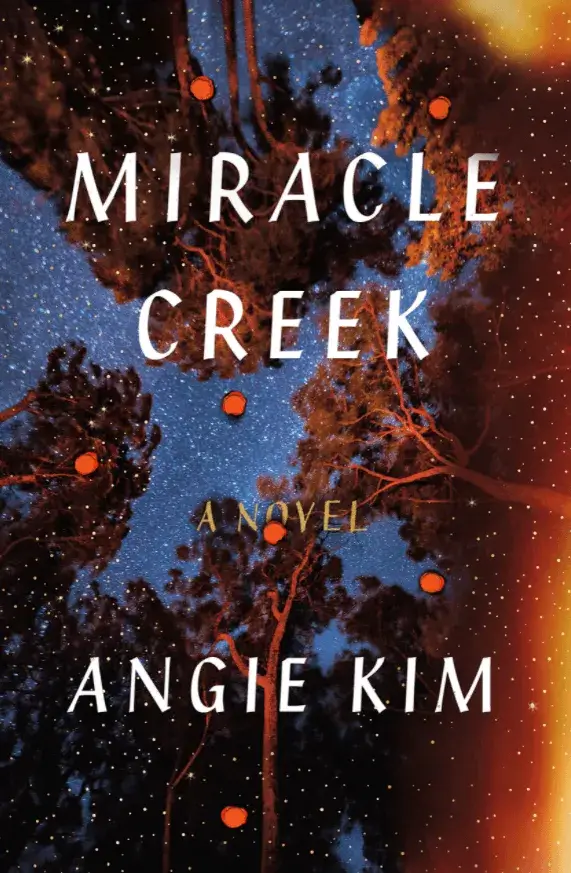 Genre: Mystery Fiction
Expected publication: April 16th 2019 by Sarah Crichton Books / Farrar, Straus & Giroux
Check on Amazon
Angie Kim's Miracle Creek is a thoroughly contemporary take on the courtroom drama, drawing on the author's own life as a Korean immigrant, former trial lawyer, and mother of a real-life "submarine" patient. An addictive debut novel for fans of Liane Moriarty and Celeste Ng, Miracle Creek is both a twisty page-turner and a deeply moving story about the way inconsequential lies and secrets can add up—with tragic consequences.
12. The Red Scrolls of Magic by Cassandra Clare & Wesley Chu
From #1 New York Times bestseller Cassandra Clare and Wesley Chu comes the first book in a new trilogy featuring the centuries-old High Warlock Magnus Bane and Alec Lightwood after they survive the Mortal War.
Magnus Bane, a centuries old High Warlock, has taken possession of one of the great relics of the supernatural world, a powerful spell book of dark magic known as The Book of the White and there are many who want to claim it for themselves.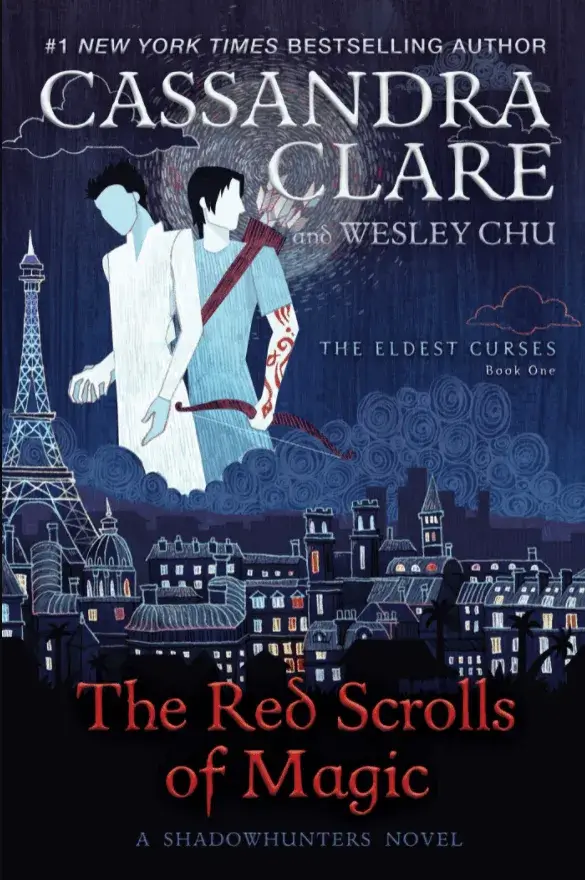 Genre: Fantasy Young Adult
Expected publication: April 9th 2019 by Margaret K. McElderry Books
Check on Amazon
After the Mortal War where the part-human and part-angel Shadowhunters teamed with the part human-demon Downworlders to fight against the incursion of an army of demons, Magnus and his new lover, the mortal Alec Lightwood celebrate their survival and victory by escaping the supernatural battlefield of New York City by touring the world, but the world won't leave them alone.
First adult novel set within #1 New York Times bestselling author Cassandra Clare's Shadowhunter series, The Lost Book of the White, written with award-winning science fiction author Wesley Chu, is a fantasy thriller that will give new readers a great way to enter the Shadowhunters world and give the millions of readers across the globe answers they've been looking for in this start of The Eldest Curses trilogy.