Hello everyone!
Today I want to present you with a selection of the most interesting YA books of 2019. A couple of them were already in the list of some of the most anticipated books of 2019 that I had already talked about in another post, or the most popular young adult sagas.
Let me know in the comments what you think of this selection, and if you've already read any of them.
Enjoy!
Maggie
1. On the Come Up by Angie Thomas
This is the highly anticipated second novel by Angie Thomas, the author of the #1 New York Times bestselling, award-winning The Hate you Give.
Sixteen-year-old Bri wants to be one of the greatest rappers of all time. Or at least win her first battle. As the daughter of an underground hip hop legend who died right before he hit big, Bri's got massive shoes to fill.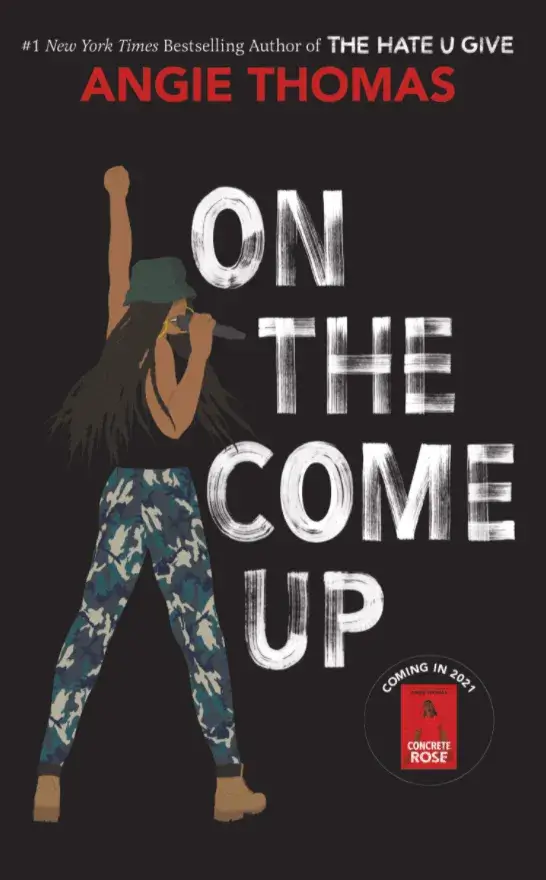 But it's hard to get your come up when you're labeled a hoodlum at school, and your fridge at home is empty after your mom loses her job. So Bri pours her anger and frustration into her first song, which goes viral…for all the wrong reasons.
Bri soon finds herself at the center of a controversy, portrayed by the media as more menace than MC. But with an eviction notice staring her family down, Bri doesn't just want to make it—she has to. Even if it means becoming the very thing the public has made her out to be.
Insightful, unflinching, and full of heart, On the Come Up is an ode to hip hop from one of the most influential literary voices of a generation. It is the story of fighting for your dreams, even as the odds are stacked against you; and about how, especially for young black people, freedom of speech isn't always free.
2. King of Scars by Leigh Bardugo
In this instant No.1 New York Times bestseller: Face your demons…or feed them.
Nikolai Lantsov has always had a gift for the impossible. No one knows what he endured in his country's bloody civil war―and he intends to keep it that way. Now, as enemies gather at his weakened borders, the young king must find a way to refill Ravka's coffers, forge new alliances, and stop a rising threat to the once-great Grisha Army.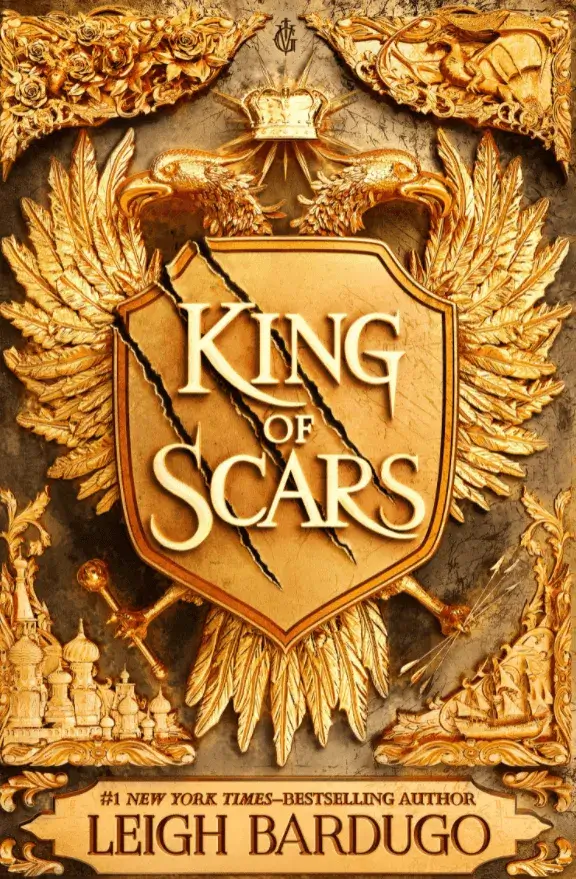 Yet with every day a dark magic within him grows stronger, threatening to destroy all he has built. With the help of a young monk and a legendary Grisha Squaller, Nikolai will journey to the places in Ravka where the deepest magic survives to vanquish the terrible legacy inside him. He will risk everything to save his country and himself. But some secrets aren't meant to stay buried―and some wounds aren't meant to heal.
Enter the Grishaverse with King of Scars, from No.1 New York Times-bestselling author Leigh Bardugo.
The Grishaverse will be coming to Netflix soon with Shadow and Bone, an original series!
3. The Gilded Wolves by Roshani Chokshi
From New York Times bestselling author Roshani Chokshi comes The Gilded Wolves, a novel set in Paris during a time of extraordinary change–one that is full of mystery, decadence, and dangerous desires.
It's 1889. The city is on the cusp of industry and power, and the Exposition Universelle has breathed new life into the streets and dredged up ancient secrets. Here, no one keeps tabs on dark truths better than treasure-hunter and wealthy hotelier Séverin Montagnet-Alarie. When the elite, ever-powerful Order of Babel coerces him to help them on a mission, Séverin is offered a treasure that he never imagined: his true inheritance.
To hunt down the ancient artifact the Order seeks, Séverin calls upon a band of unlikely experts: An engineer with a debt to pay. A historian banished from his home. A dancer with a sinister past. And a brother in arms if not blood.
Together, they will join Séverin as he explores the dark, glittering heart of Paris. What they find might change the course of history–but only if they can stay alive.
4. The Tyrant's Tomb (The Trials of Apollo #4) by Rick Riordan
It's not easy being Apollo, especially when you've been turned into a human and banished from Olympus. On his path to restoring five ancient oracles and reclaiming his godly powers, Apollo (aka Lester Papadopoulos) has faced both triumphs and tragedies. Now his journey takes him to Camp Jupiter in the San Francisco Bay Area, where the Roman demigods are preparing for a desperate last stand against the evil Triumvirate of Roman emperors. Hazel, Reyna, Frank, Tyson, Ella, and many other old friends will need Apollo's aid to survive the onslaught. Unfortunately, the answer to their salvation lies in the forgotten tomb of a Roman ruler . . . someone even worse than the emperors Apollo has already faced.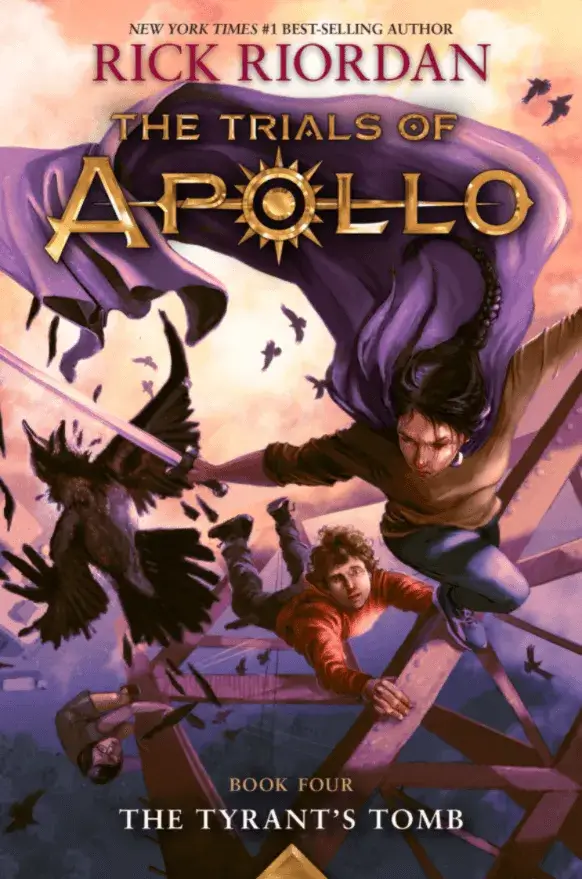 5. Chain of Gold by Cassandra Clare
From #1 New York Times and USA, TODAY bestselling author Cassandra Clare comes the first novel in a brand-new trilogy where evil hides in plain sight and the only thing more dangerous than fighting demons is falling in love. Chain of Gold is a Shadowhunters novel.
Cordelia Carstairs is a Shadowhunter, a warrior trained since childhood to battle demons. When her father is accused of a terrible crime, she and her brother travel to Edwardian London in hopes of preventing the family's ruin. Cordelia's mother wants to marry her off, but Cordelia is determined to be a hero rather than a bride. Soon Cordelia encounters childhood friends James and Lucie Herondale and is drawn into their world of glittering ballrooms, secret assignations, and supernatural salons, where vampires and warlocks mingle with mermaids and magicians. All the while, she must hide her secret love for James, who is sworn to marry someone else.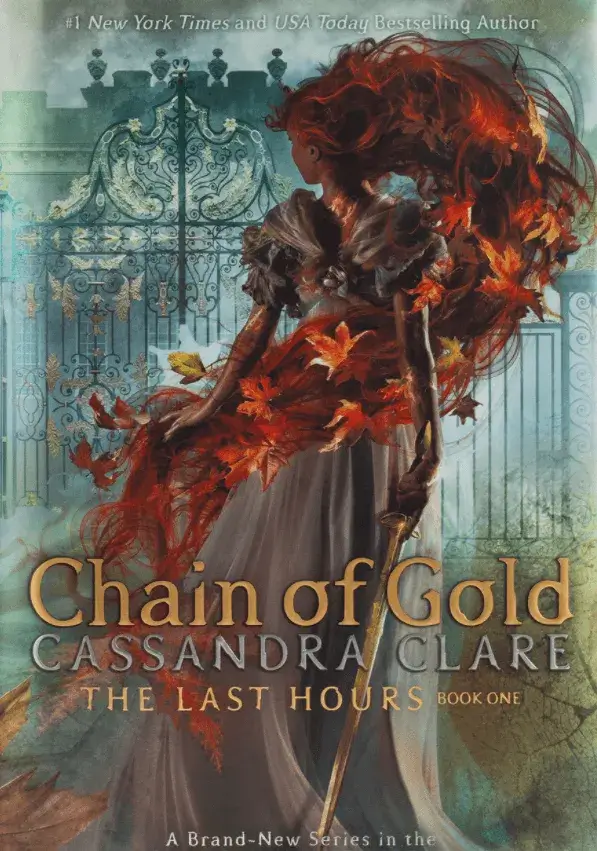 But Cordelia's new life is blown apart when a shocking series of demon attacks devastate London. These monsters are nothing like those Shadowhunters have fought before—these demons walk in daylight, strike down the unwary with incurable poison, and seem impossible to kill. London is immediately quarantined. Trapped in the city, Cordelia and her friends discover that their own connection to an dark legacy has gifted them with incredible powers—and force a brutal choice that will reveal the true cruel price of being a hero.
6. The Wicked King by Holly Black
The enchanting and bloodthirsty sequel to the New York Times bestselling novel The Cruel Prince.
After the jaw-dropping revelation that Oak is the heir to Faerie, Jude must keep her younger brother safe. To do so, she has bound the wicked king, Cardan, to her, and made herself the power behind the throne. Navigating the constantly shifting political alliances of Faerie would be difficult enough if Cardan were easy to control. But he does everything in his power to humiliate and undermine her even as his fascination with her remains undiminished.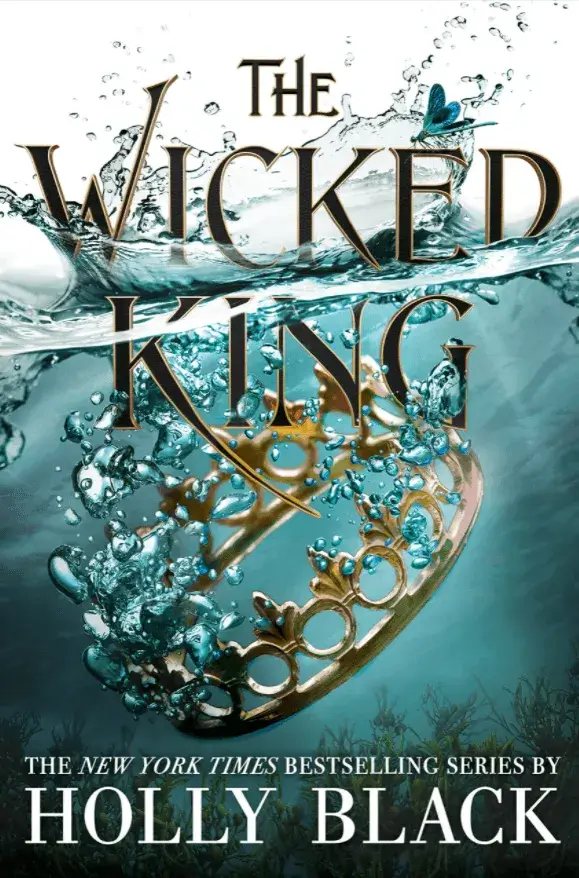 When it becomes all too clear that someone close to Jude means to betray her, threatening her own life and the lives of everyone she loves, Jude must uncover the traitor and fight her own complicated feelings for Cardan to maintain control as a mortal in a Faerie world.
7. Only a Breath Apart by Katie McGarry
Bestselling author Katie McGarry's trademark wrong-side-of-the-tracks romance is given a new twist in the gritty YA contemporary novel, Only a Breath Apart.
They say your destiny is carved in stone. But some destinies are meant to be broken.
The only curse Jesse Lachlin believes in is his grandmother's will: in order to inherit his family farm he must win the approval of his childhood best friend, the girl he froze out his freshman year.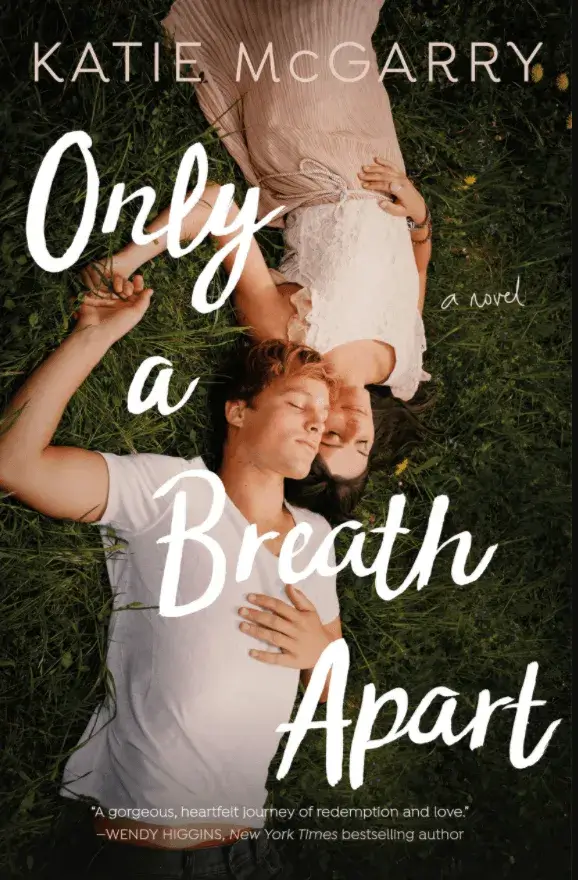 A fortuneteller tells Scarlett she's psychic, but what is real is Scarlett's father's controlling attitude and the dark secrets at home. She may be able to escape, but only if she can rely on the one boy who broke her heart.
Each midnight meeting pushes Jesse and Scarlett to confront their secrets and their feelings, but as love blooms, the curse rears its ugly head…
8. Someday We Will Fly by Rachel DeWoskin
From the author of Blind, a heart-wrenching coming-of-age story set during World War II in Shanghai, one of the only places Jews without visas could find refuge.
Warsaw, Poland. The year is 1940 and Lillia is fifteen when her mother, Alenka, disappears and her father flees with Lillia and her younger sister, Naomi, to Shanghai, one of the few places that will accept Jews without visas. There they struggle to make a life; they have no money, there is little work, no decent place to live, a culture that doesn't understand them. And always the worry about Alenka. How will she find them? Is she still alive?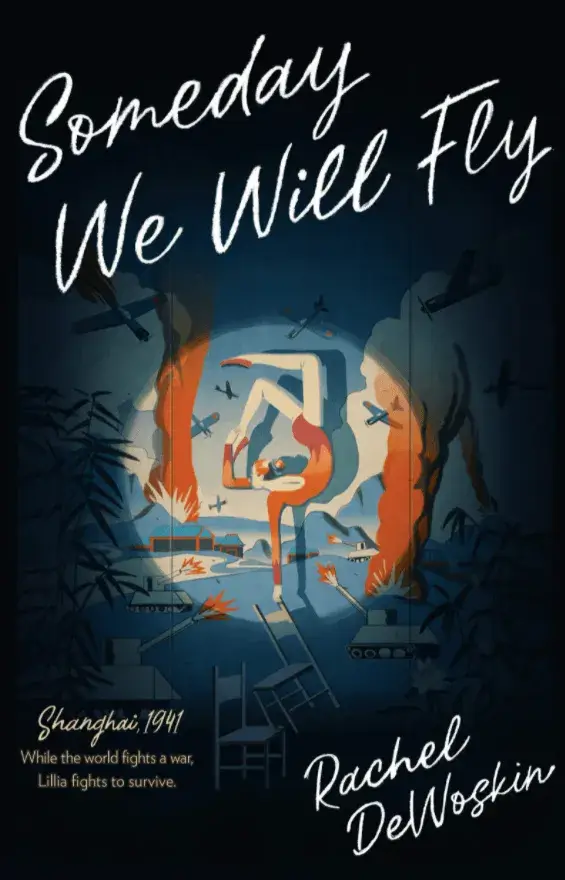 Meanwhile, Lillia is growing up, trying to care for Naomi, whose development is frighteningly slow, in part from malnourishment. Lillia finds an outlet for her artistic talent by making puppets, remembering the happy days in Warsaw when her family was circus performers. She attends school sporadically, makes friends with Wei, a Chinese boy, and finds work as a performer at a "gentlemen's club" without her father's knowledge.
But meanwhile the conflict grows more intense as the Americans declare war and the Japanese force the Americans in Shanghai into camps. More bombing, more death. Can they survive, caught in the crossfire?
9. Again, but Better by Christine Riccio
From one of the most followed booktubers today, comes Again, But Better, a story about second chances, discovering yourself, and being brave enough to try again.
Shane has been doing college all wrong. Pre-med, stellar grades, and happy parents…sounds ideal — but Shane's made zero friends, goes home every weekend, and romance…what's that?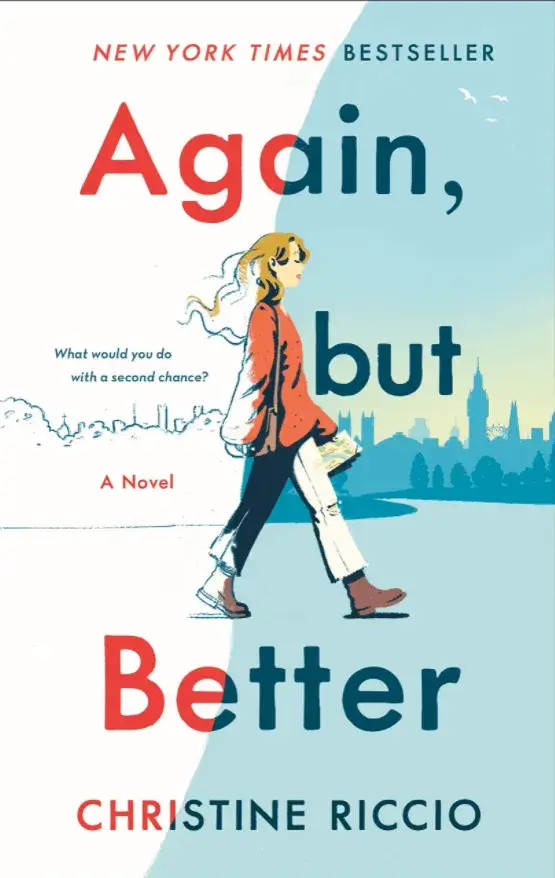 Her life has been dorm, dining hall, class, repeat. Time's a ticking, and she needs a change — there's nothing like moving to a new country to really mix things up. Shane signs up for a semester abroad in London. She's going to right all her college mistakes: make friends, pursue boys, and find adventure!
Easier said than done. She is soon faced with the complicated realities of living outside her bubble, and when self-doubt sneaks in, her new life starts to fall apart.
Shane comes to find that, with the right amount of courage and determination one can conquer anything. Throw in some fate and a touch of magic – the possibilities are endless.
10. Dragon Pearl by Yoon Ha Lee
Rick Riordan Presents Yoon Ha Lee's space opera about thirteen-year-old Min, who comes from a long line of fox spirits. But you'd never know it by looking at her. To keep the family safe, Min's mother insists that none of them use any fox-magic, such as Charm or shape-shifting. They must appear human at all times.
Min feels hemmed in by the household rules and resents the endless chores, the cousins who crowd her, and the aunties who judge her. She would like nothing more than to escape Jinju, her neglected, dust-ridden, and impoverished planet. She's counting the days until she can follow her older brother, Jun, into the Space Forces and see more of the Thousand Worlds.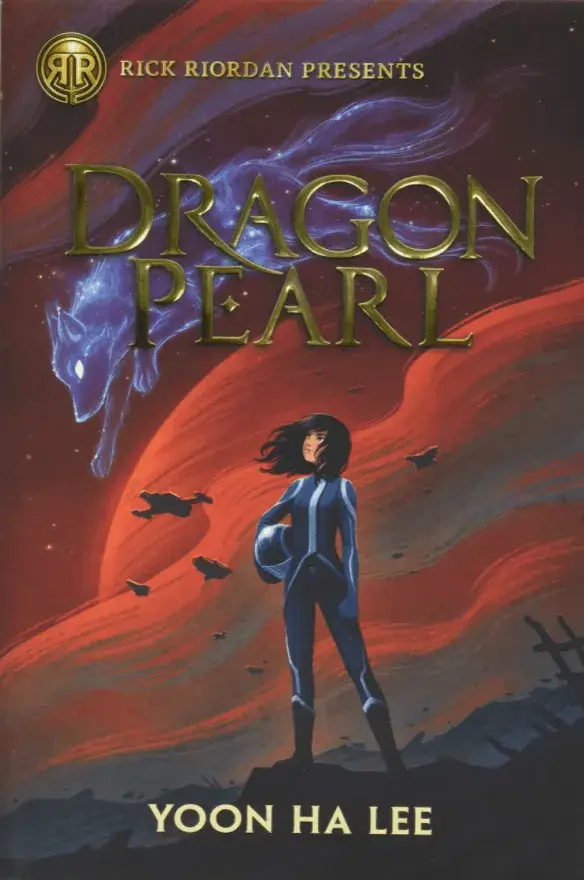 When word arrives that Jun is suspected of leaving his post to go in search of the Dragon Pearl, Min knows that something is wrong. Jun would never desert his battle cruiser, even for a mystical object rumored to have tremendous power. She decides to run away to find him and clear his name.
Min's quest will have her meeting gamblers, pirates, and vengeful ghosts. It will involve deception, lies, and sabotage. She will be forced to use more fox-magic than ever before, and to rely on all of her cleverness and bravery. The outcome may not be what she had hoped, but it has the potential to exceed her wildest dreams.
This sci-fi adventure with the underpinnings of Korean mythology will transport you to a world far beyond your imagination.
11. Famous in a Small Town by Emma Mills
For Sophie, small town life has never felt small. With her four best friends―loving, infuriating, and all she could ever ask for―she can weather any storm. But when Sophie's beloved Acadia High School marching band is selected to march in the upcoming Rose Parade, it's her job to get them all the way to LA. Her plan? To persuade country singer Megan Pleasant, their Midwestern town's only claim to fame, to come back to Acadia to headline a fundraising festival.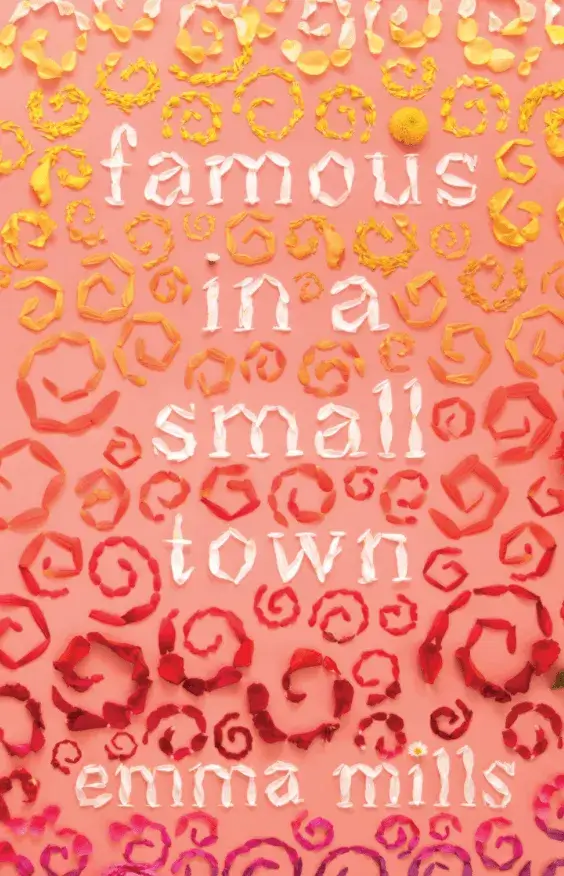 The only problem is that Megan has very publicly sworn never to return.
What ensues is a journey filled with long-kept secrets, hidden heartbreaks, and revelations that could change everything―along with a possible fifth best friend: a new guy with a magnetic smile and secrets of his own.
12. Echo North by Johanna Ruth Meyer
Echo Alkaev's safe and carefully structured world falls apart when her father leaves for the city and mysteriously disappears. Believing he is lost forever, Echo is shocked to find him half-frozen in the winter forest six months later, guarded by a strange talking wolf―the same creature who attacked her as a child. The wolf presents Echo with an ultimatum: if she lives with him for one year, he will ensure her father makes it home safely. But there is more to the wolf than Echo realizes.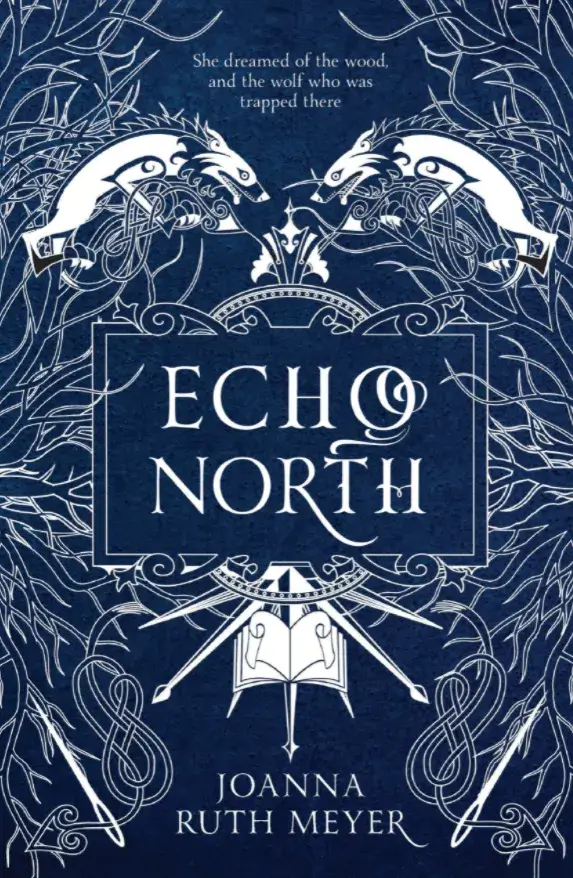 In his enchanted house beneath a mountain, each room must be sewn together to keep the home from unraveling, and something new and dark and strange lies behind every door. When centuries-old secrets unfold, Echo discovers a magical library full of books- turned-mirrors, and a young man named Hal who is trapped inside of them. As the year ticks by, the rooms begin to disappear and Echo must solve the mystery of the wolf's enchantment before her time is up otherwise Echo, the wolf, and Hal will be lost forever.
13. Black Enough by Ibi Zoboi
Edited by National Book Award finalist Ibi Zoboi, and featuring some of the most acclaimed bestselling Black authors writing for teens today—Black Enough is an essential collection of captivating stories about what it's like to be young and Black in America.
Black is…sisters navigating their relationship at summer camp in Portland, Oregon, as written by Renée Watson.
Black is…three friends walking back from the community pool talking about nothing and everything, in a story by Jason Reynolds.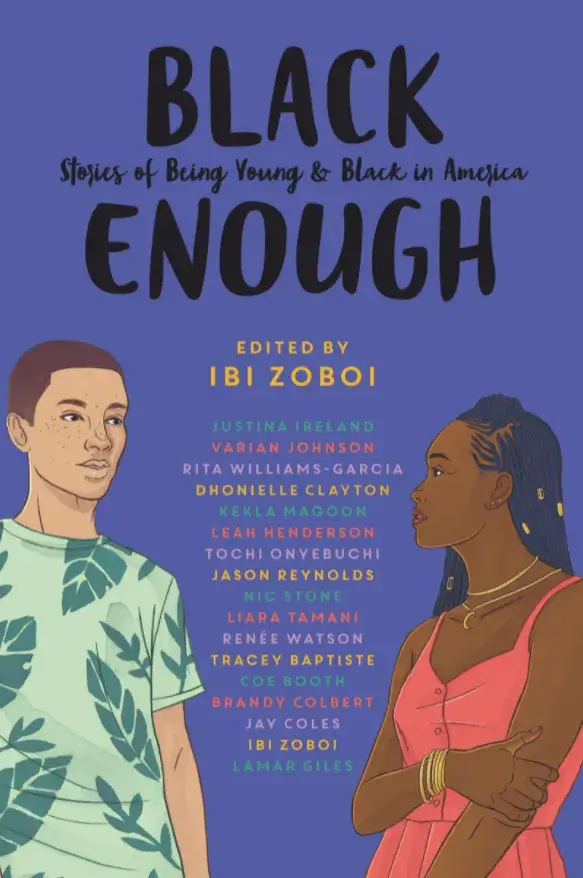 Black is…Nic Stone's high-class beauty dating a boy her momma would never approve of.
Black is…two girls kissing in Justina Ireland's story set in Maryland.
Black is urban and rural, wealthy and poor, mixed race, immigrants, and more—because there are countless ways to be Black enough.
14. Coral by Sara Ella
Multiple award-winning young adult author Sara Ella reimagines The Little Mermaid in a powerful and unexpected way.
Sixteen-year-old mermaid Coral has always been different, standing out from her stoic sisters in a society where blending in is key. Worse yet, she fears she has been afflicted with the dreaded Disease. Said to be carried by humans, the Disease imposes emotions on its victims, causing them to commit unspeakable acts. The growing illness inside her, while terrifying, fascinates her very core. Where others see danger, Coral sees life. Could it be the colorless merfolk who are truly ill?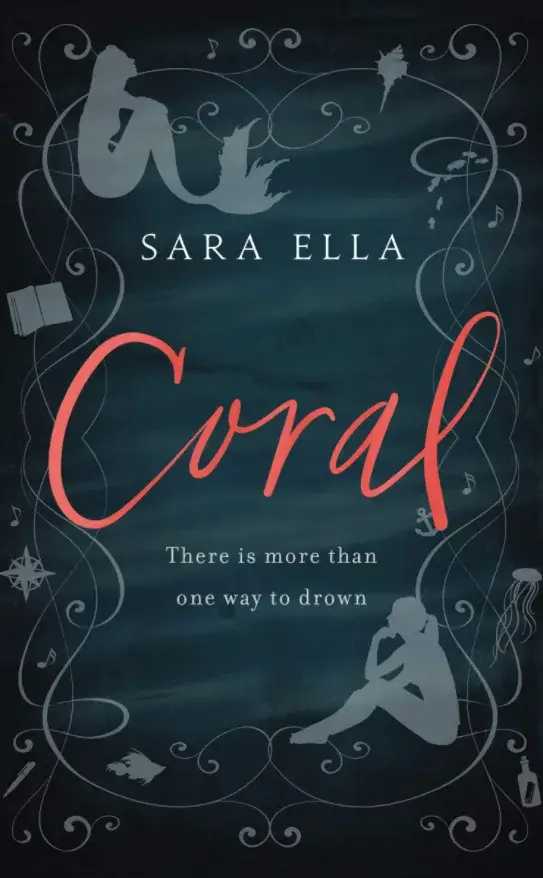 Above the sea, seventeen-year-old Brooke Jordan has nothing left to give. A homeless girl abandoned and forgotten, the only thing Brooke can rely on is the ocean. Her aching feet find refuge within the cool and comforting waves, while her broken heart grows harder with each passing day. When Brooke's and Coral's worlds collide, everything alters in an instant. From learning to stand alone, to discovering the strength it takes to rely on another, the girls find that living requires taking that first painful breath. Each must make sacrifices, and when it comes to finding true love? Let's just say the boys in their lives must learn to swim if they're ever going to survive the storms.
Battling the odds against them, the girls will do whatever it takes to survive. But what must end for love and life to finally begin?
Taking a new twist on Hans Christian Andersen's beloved fairy tale, this modern-day story explores mental health from several perspectives, questioning what it means to be human in a world where humanity often seems lost.
15. Circle of Shadows by Evelyn Skye
A thrilling new fantasy series full of magic and betrayal—from Evelyn Skye, New York Timesbestselling author of the Crown's Game series.
Sora can move as silently as a ghost and hurl throwing stars with lethal accuracy. Her gemina, Daemon, can win any physical fight blindfolded and with an arm tied around his back. They are apprentice warriors of the Society of Taigas—marked by the gods to be trained in magic and the fighting arts to protect the kingdom of Kichona.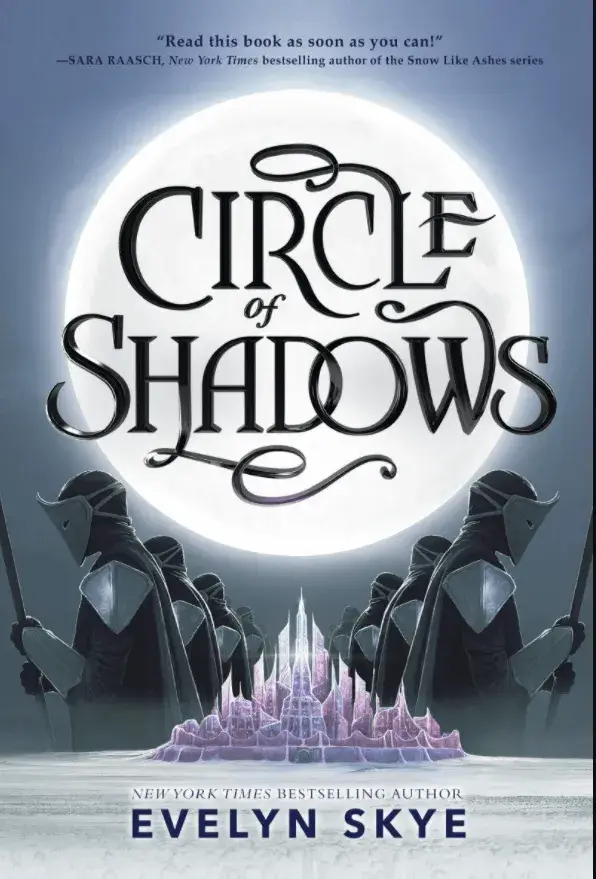 As their graduation approaches, Sora and Daemon look forward to proving themselves worthy of belonging in the elite group—but in a kingdom free of violence since the Blood Rift Rebellion many years ago, it's been difficult to make their mark.
So when Sora and Daemon encounter a strange camp of mysterious soldiers while on a standard scouting mission, they decide the only thing to do to help their kingdom is to infiltrate the group. Taking this risk will change Sora's life forever—and lead her on a mission of deception that may fool everyone she's ever loved.