May is one of the craziest months for publishers! In my previous post, Most Anticipated New Releases of  2022, I had selected a handful of new books released in May, but then I realized that there are so many more I want to talk about, and I have decided to create a new selection. This is the second post of all the best new release books in 2022.
There are so many books coming out in May that I have decided to create a third post about it. Stay tuned, in the next few days I will publish part 3. If you want, you can subscribe to the blog to keep up to date with the latest updates and be notified of the future posts.
Let me know what you think of the selection. I have chosen books rated 4+ on Goodreads, or books that I had heard about because they've been read as ARC from other bloggers, bookstagrammers or booktubers.
Now I want to hear from you: are you planning to read any of them? What are your most anticipated books for this month?
Let me know, and enjoy your readings!
Maggie
New Release Books of 2022
1. The Wise and The Wicked by Rebecca Podos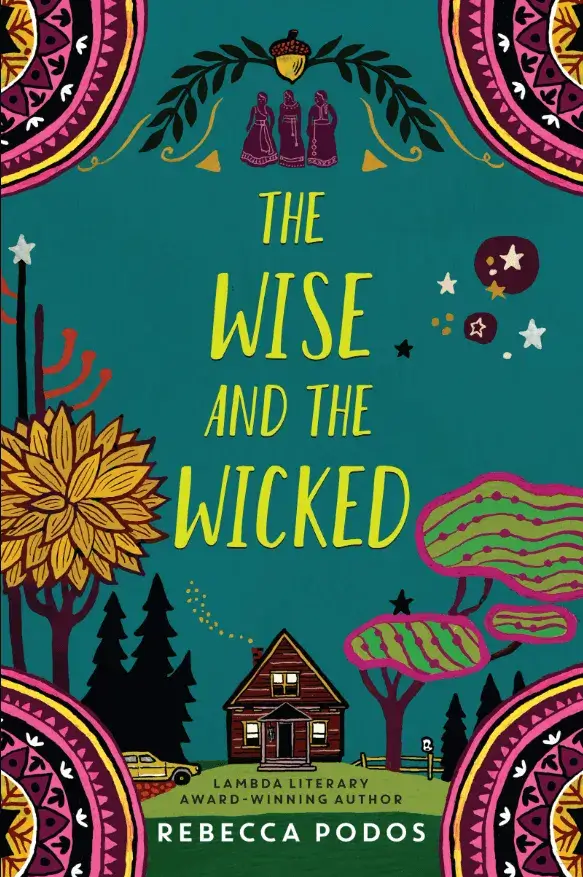 Genre: Fantasy Young Adult
Publication date: May 28, 2019
Check on Amazon
Ruby Chernyavsky has been told the stories since she was a child: The women in her family, once possessed of great magical abilities to remake lives and stave off death itself, were forced to flee their Russian home for America in order to escape the fearful men who sought to destroy them. Such has it always been, Ruby's been told, for powerful women. Today, these stories seem no more real to Ruby than folktales, except for the smallest bit of power left in their blood: when each of them comes of age, she will have a vision of who she will be when she dies—a destiny as inescapable as it is inevitable. Ruby is no exception, and neither is her mother, although she ran from her fate years ago, abandoning Ruby and her sisters. It's a fool's errand, because they all know the truth: there is no escaping one's Time.
2. Nocturna by Maya Motayne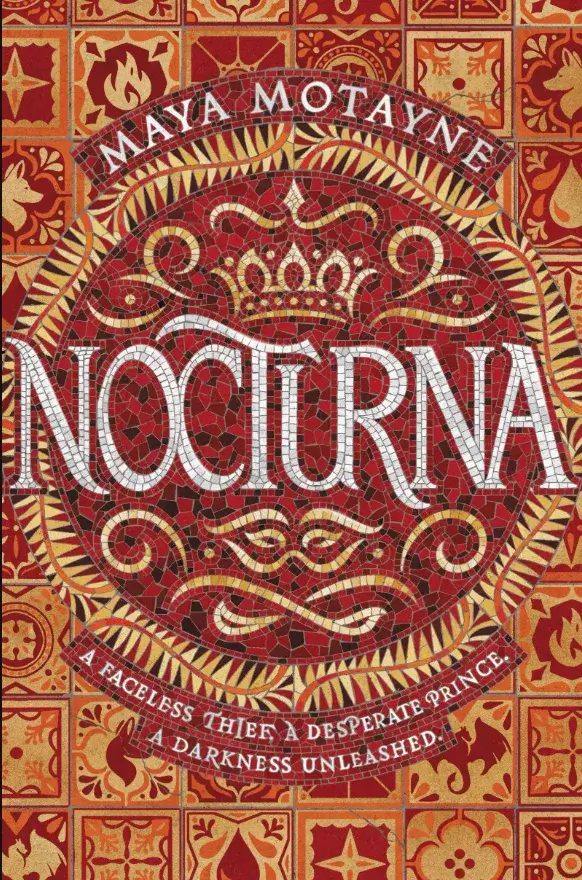 Genre: Fantasy Young Adult
Publication date: May 7, 2019
Check on Amazon
Set in a Latinx-inspired world, a face-changing thief and a risk-taking prince must team up to defeat a powerful evil they accidentally unleashed.
To Finn Voy, magic is two things: a knife to hold under the chin of anyone who crosses her…and a disguise she shrugs on as easily as others pull on cloaks.
As a talented faceshifter, it's been years since Finn has seen her own face, and that's exactly how she likes it. But when Finn gets caught by a powerful mobster, she's forced into an impossible mission: steal a legendary treasure from Castallan's royal palace or be stripped of her magic forever.
3. Other Words for Home by Jasmine Warga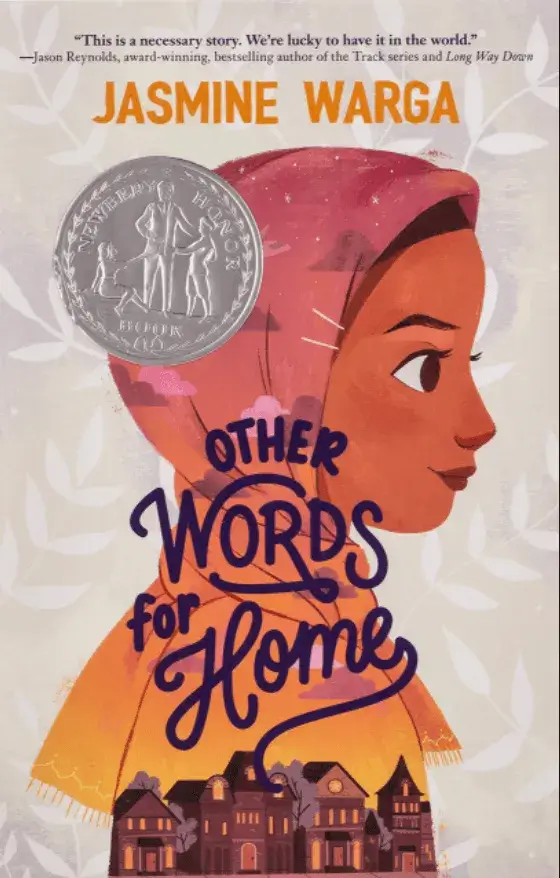 Genre: Childrens Contemporary
Publication date: May 28, 2019
Check on Amazon
Jude never thought she'd be leaving her beloved older brother and father behind, all the way across the ocean in Syria. But when things in her hometown start becoming volatile, Jude and her mother are sent to live in Cincinnati with relatives.
At first, everything in America seems too fast and too loud. The American movies that Jude has always loved haven't quite prepared her for starting school in the US—and her new label of "Middle Eastern," an identity she's never known before. But this life also brings unexpected surprises—there are new friends, a whole new family, and a school musical that Jude might just try out for. Maybe America, too, is a place where Jude can be seen as she really is.
4. The Mars Room by Rachel Kushner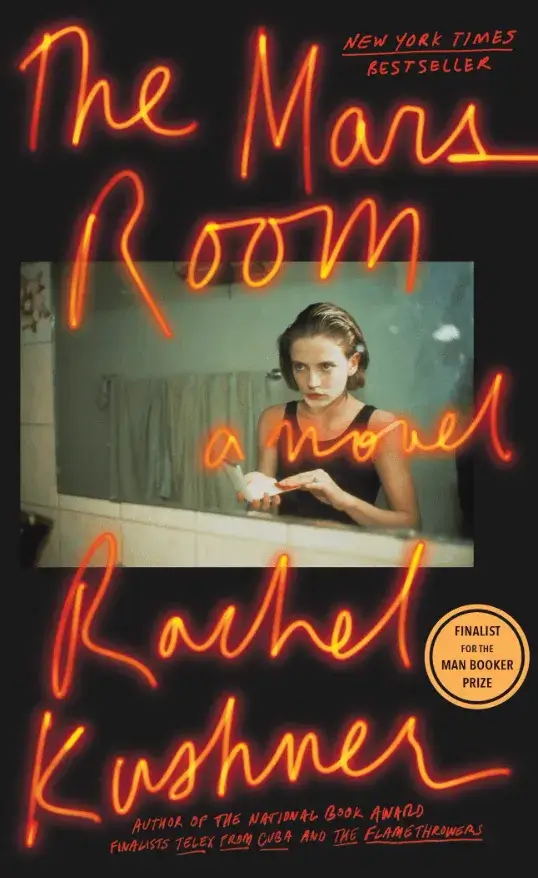 Genre: Contemporary Fiction
Publication date: May 7, 2019
Check on Amazon
It's 2003 and Romy Hall, named after a German actress, is at the start of two consecutive life sentences at Stanville Women's Correctional Facility, deep in California's Central Valley. Outside is the world from which she has been severed: her young son, Jackson, and the San Francisco of her youth. Inside is a new reality: thousands of women hustling for the bare essentials needed to survive; the bluffing and pageantry and casual acts of violence by guards and prisoners alike; and the deadpan absurdities of institutional living, portrayed with great humor and precision.
5. These Witches Don't Burn by Isabel Sterling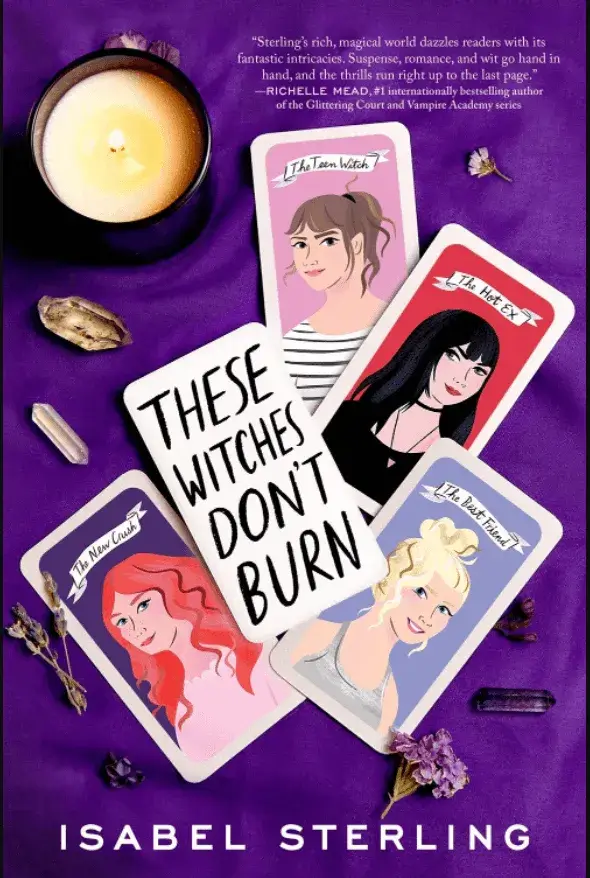 Genre: Fantasy Young Adult
Publication date: May 28, 2019
Check on Amazon
Hannah's a witch, but not the kind you're thinking of. She's the real deal, an Elemental with the power to control fire, earth, water, and air. But even though she lives in Salem, Massachusetts, her magic is a secret she has to keep to herself. If she's ever caught using it in front of a Reg (read: non-witch), she could lose it. For good. So, Hannah spends most of her time avoiding her ex-girlfriend (and fellow Elemental Witch) Veronica, hanging out with her best friend, and working at the Fly by Night Cauldron selling candles and crystals to tourists, goths, and local Wiccans.
6. Hope and Other Punchlines by Julie Buxbaum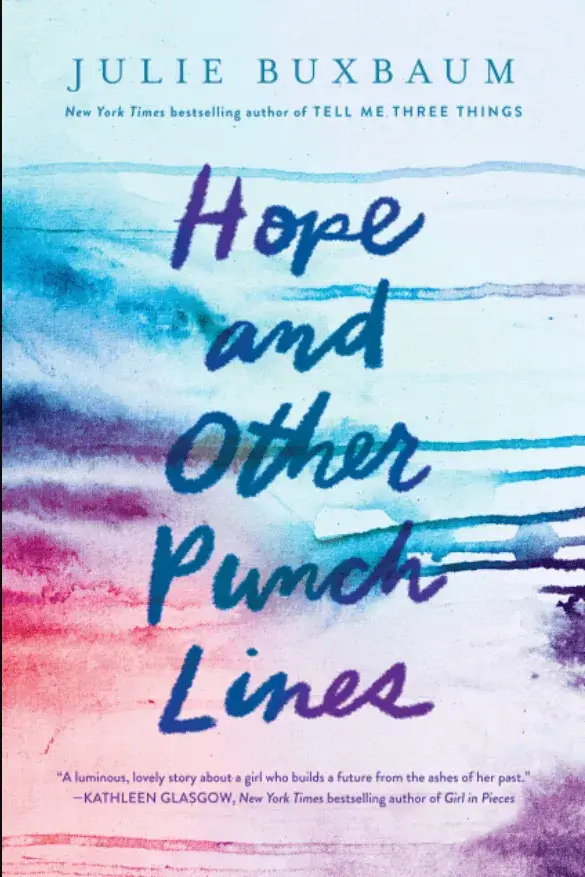 Genre: Contemporary Young Adult
Publication date: May 7, 2019
Check on Amazon
Sometimes looking to the past helps you find your future.
Abbi Hope Goldstein is like every other teenager, with a few smallish exceptions: her famous alter ego, Baby Hope, is the subject of internet memes, she has asthma, and sometimes people spontaneously burst into tears when they recognize her. Abbi has lived almost her entire life in the shadow of the terrorist attacks of September 11. On that fateful day, she was captured in what became an iconic photograph: in the picture, Abbi (aka "Baby Hope") wears a birthday crown and grasps a red balloon; just behind her, the South Tower of the World Trade Center is collapsing.
7. Sunset Beach by Mary Kay Andrews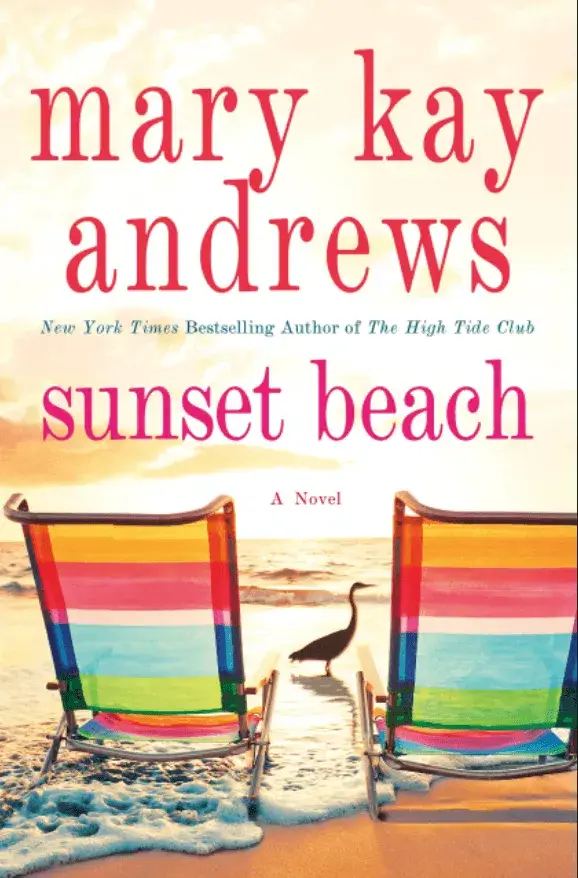 Genre: Women's Fiction
Publication date: May 7, 2019
Check on Amazon
Pull up a lounge chair and have a cocktail at Sunset Beach – it comes with a twist.
Drue Campbell's life is adrift. Out of a job and down on her luck, life doesn't seem to be getting any better when her estranged father, Brice Campbell, a flamboyant personal injury attorney, shows up at her mother's funeral after a twenty-year absence. Worse, he's remarried – to Drue's eighth grade frenemy, Wendy, now his office manager. And they're offering her a job.
8. There's Something About Sweetie by Sandhya Menon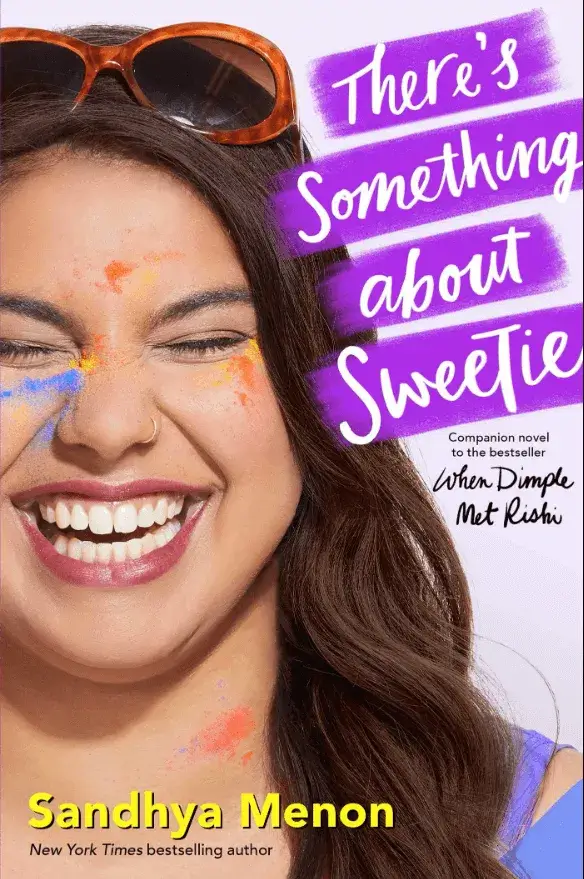 Genre: Contemporary Young Adult
Publication date: May 14, 2019
Check on Amazon
Ashish Patel didn't know love could be so…sucky. After he's dumped by his ex-girlfriend, his mojo goes AWOL. Even worse, his parents are annoyingly, smugly confident they could find him a better match. So, in a moment of weakness, Ash challenges them to set him up.
The Patels insist that Ashish date an Indian-American girl—under contract. Per subclause 1(a), he'll be taking his date on "fun" excursions like visiting the Hindu temple and his eccentric Gita Auntie. Kill him now. How is this ever going to work?
Sweetie Nair is many things: a formidable track athlete who can outrun most people in California, a loyal friend, a shower-singing champion. Oh, and she's also fat. To Sweetie's traditional parents, this last detail is the kiss of death.
Sweetie loves her parents, but she's so tired of being told she's lacking because she's fat. She decides it's time to kick off the Sassy Sweetie Project, where she'll show the world (and herself) what she's really made of.
9. Kingsbane by Claire Legrand

Genre: Fantasy Young Adult
Publication date: May 21, 2019
Check on Amazon
In this sequel to the instant New York Times bestseller Furyborn, two queens, separated by a thousand years, connected by secrets and lies, must continue their fight amid deadly plots and unthinkable betrayals that will test their strength—and their hearts.
Rielle Dardenne has been anointed Sun Queen, but her trials are far from over. The Gate keeping the angels at bay is falling. To repair it, Rielle must collect the seven hidden castings of the saints. Meanwhile, to help her prince and love Audric protect Celdaria, Rielle must spy on the angel Corien—but his promises of freedom and power may prove too tempting to resist.
10. The Printed Letter Bookshop by Katherine Reay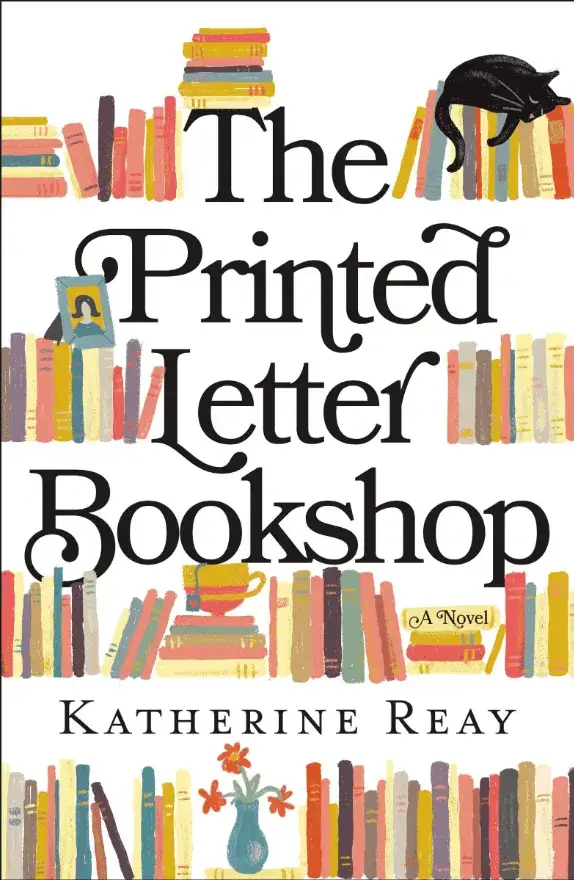 Genre: Contemporary Fiction
Publication date: May 14, 2019
Check on Amazon
Love, friendship, and family find a home at the Printed Letter Bookshop
One of Madeline Cullen's happiest childhood memories is of working with her Aunt Maddie in the quaint and cozy Printed Letter Bookshop. But by the time Madeline inherits the shop nearly twenty years later, family troubles and her own bitter losses have hardened Madeline's heart toward her once-treasured aunt—and the now struggling bookshop left in her care.
11. Girl Gone Viral by Arvin Ahmadi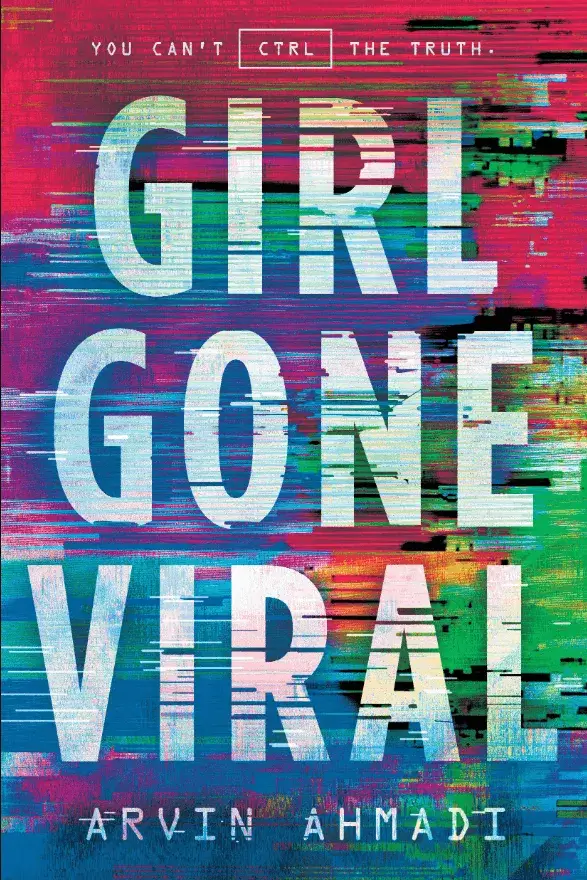 Genre: Science Fiction Young Adult
Publication date: May 21, 2019
Check on Amazon
For seventeen-year-old Opal Hopper, code is magic. She builds entire worlds from scratch: Mars craters, shimmering lakes, any virtual experience her heart desires.
But she can't code her dad back into her life. When he disappeared after her tenth birthday, leaving only a cryptic note, Opal tried desperately to find him. And when he never turned up, she enrolled at a boarding school for technical prodigies and tried to forget.
12. How Not to Die Alone by Richard Roper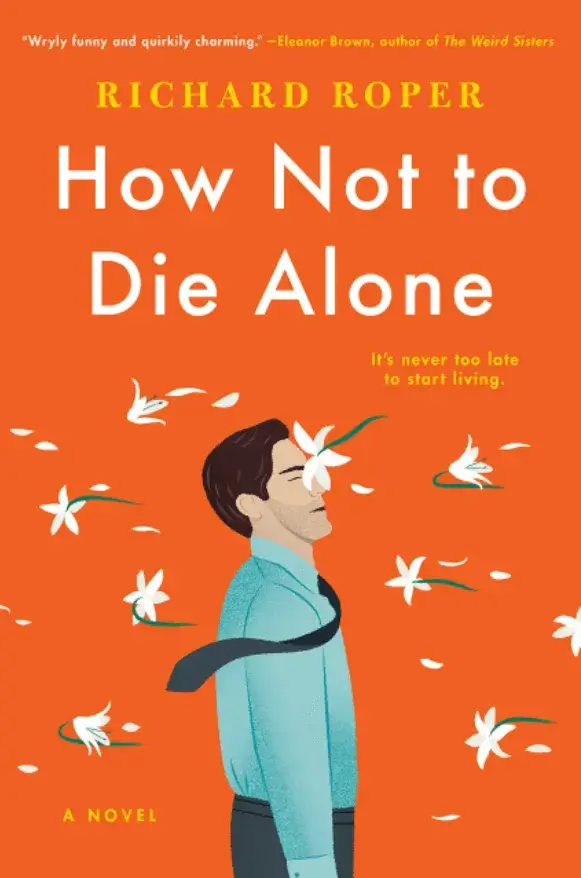 Genre: Contemporary Fiction
Publication date: May 28, 2019
Check on Amazon
A darkly funny and life-affirming debut novel for readers of Eleanor Oliphant Is Completely Fine the story of one man who is offered a second chance at life and love when he develops an unexpected friendship–if he can expose the white lie he told years ago that grew into so much more.
Andrew's day-to-day is a little grim, searching for next of kin for those who die alone. Thankfully, he has a loving family waiting for him when he gets home, to help wash the day's cares away. At least, that's what his coworkers believe.
13. The Flatshare by Beth O' Leary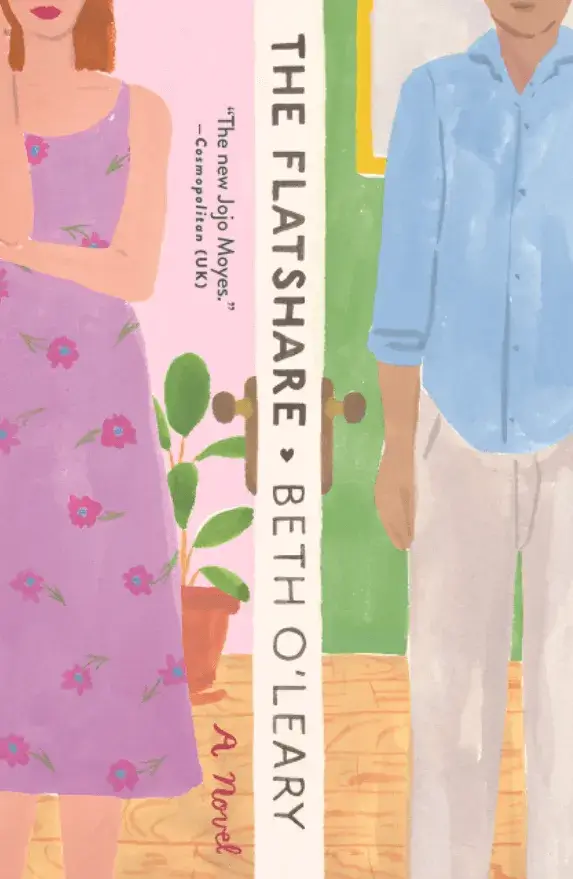 Genre: Contemporary Romance
Publication date:
Check on Amazon
Tiffy and Leon share an apartment. Tiffy and Leon have never met.
After a bad breakup, Tiffy Moore needs a place to live. Fast. And cheap. But the apartments in her budget have her wondering if astonishingly colored mold on the walls counts as art.
Desperation makes her open-minded, so she answers an ad for a flatshare. Leon, a night shift worker, will take the apartment during the day, and Tiffy can have it nights and weekends. He'll only ever be there when she's at the office. In fact, they'll never even have to meet.
14. The Seven or Eight Deaths of Stella Fortuna by Juliet Grames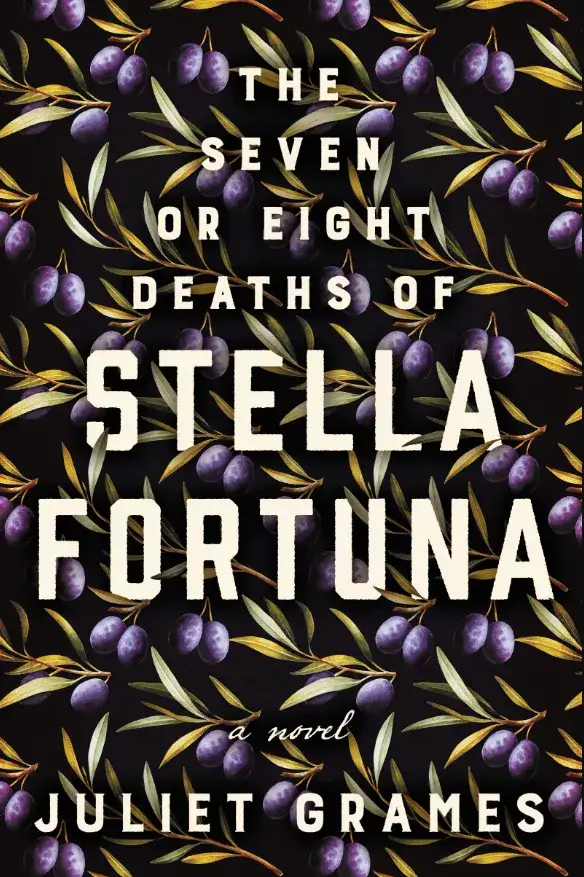 Genre: Historical Fiction
Publication date: May 7, 2019
Check on Amazon
For Stella Fortuna, death has always been a part of life. Stella's childhood is full of strange, life-threatening incidents—moments where ordinary situations like cooking eggplant or feeding the pigs inexplicably take lethal turns. Even Stella's own mother is convinced that her daughter is cursed or haunted.
In her rugged Italian village, Stella is considered an oddity—beautiful and smart, insolent and cold. Stella uses her peculiar toughness to protect her slower, plainer baby sister Tina from life's harshest realities. But she also provokes the ire of her father Antonio: a man who demands subservience from women and whose greatest gift to his family is his absence.
15. Stepsister by Jennifer Donnelly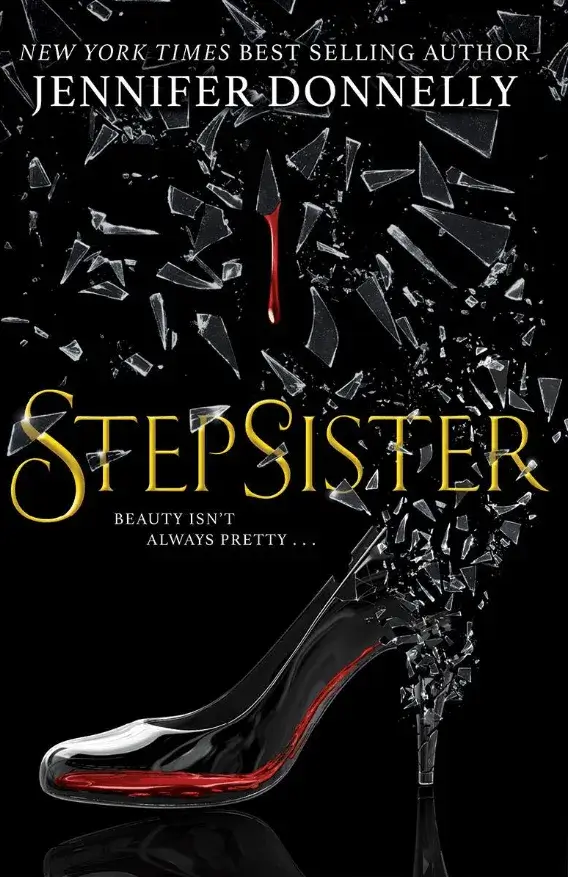 Genre: Fantasy Retelling Young Adult
Publication date: May 14, 2019
Check on Amazon
Isabelle should be blissfully happy – she's about to win the handsome prince. Except Isabelle isn't the beautiful girl who lost the glass slipper and captured the prince's heart. She's the ugly stepsister who's cut off her toes to fit into Cinderella's shoe … which is now filling with blood.
When the prince discovers Isabelle's deception, she is turned away in shame. It's no more than she deserves: she is a plain girl in a world that values beauty; a feisty girl in a world that wants her to be pliant.
16. Dark Shores by Danielle L. Jensen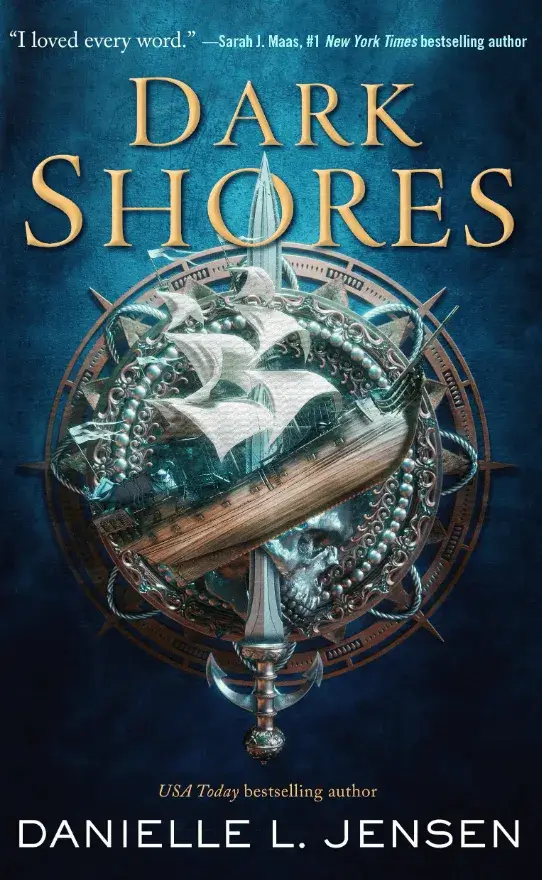 Genre: Pirate Fantasy Young Adult
Publication date: May 7, 2019
Check on Amazon
High seas adventure, blackmail, and meddling gods meet in Dark Shores, the first novel in a new YA fantasy series.
In a world divided by meddlesome gods and treacherous oceans, only the Maarin possess the knowledge to cross the Endless Seas. But they have one mandate: East must never meet West.
17. The Kingdom by Jess Rothenberg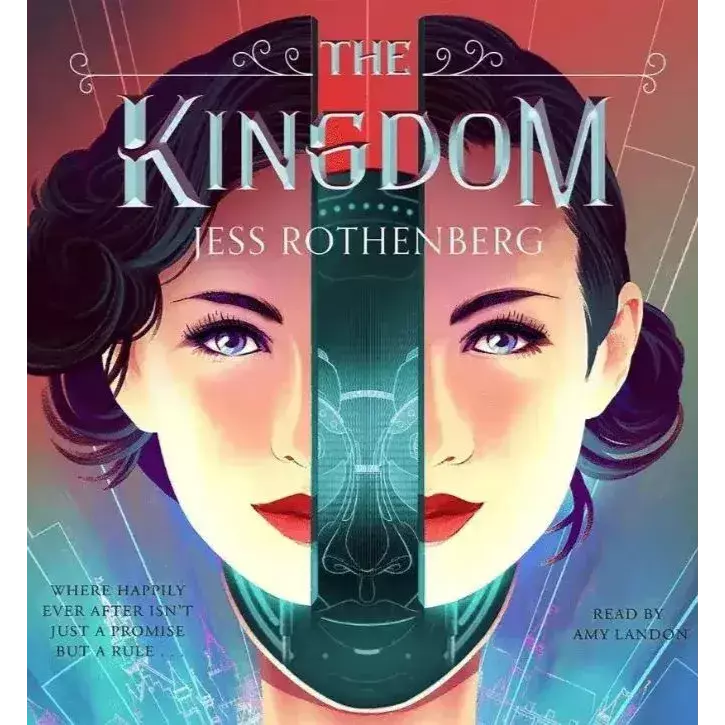 Genre: Science Fiction Young Adult
Publication date: May 28, 2019
Check on Amazon
Welcome to the Kingdom… where 'Happily Ever After' isn't just a promise, but a rule.
Glimmering like a jewel behind its gateway, The Kingdom(TM) is an immersive fantasy theme park where guests soar on virtual dragons, castles loom like giants, and bioengineered species–formerly extinct–roam free.
Ana is one of seven Fantasists, beautiful "princesses" engineered to make dreams come true. When she meets park employee Owen, Ana begins to experience emotions beyond her programming including, for the first time… love.
18. I Love You So Mochi by Sarah Kuhn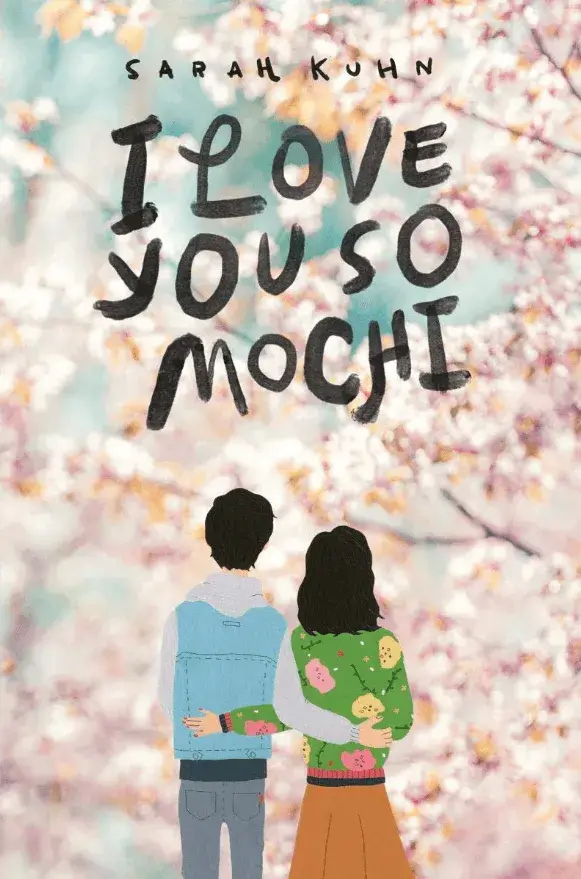 Genre: Contemporary Romance Young Adult
Publication date: May 28, 2019
Check on Amazon
Kimi Nakamura loves a good fashion statement. She's obsessed with transforming everyday ephemera into Kimi Originals: bold outfits that make her and her friends feel brave, fabulous, and like the Ultimate versions of themselves. But her mother sees this as a distraction from working on her portfolio paintings for the prestigious fine art academy where she's been accepted for college. So when a surprise letter comes in the mail from Kimi's estranged grandparents, inviting her to Kyoto for spring break, she seizes the opportunity to get away from the disaster of her life.
19. How It Feels to Float by Helena Fox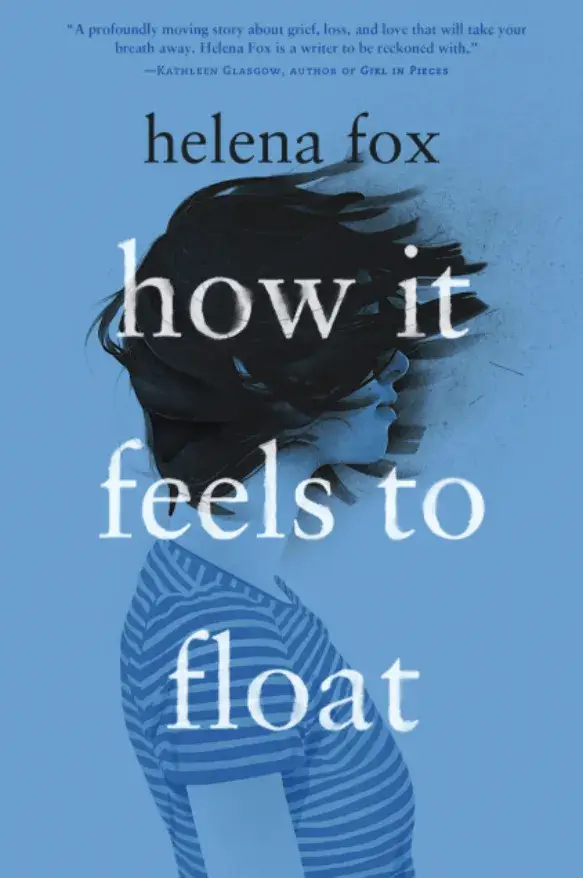 Genre: Contemporary Young Adult on Mental Health
Publication date: May 7, 2019
Check on Amazon
Biz knows how to float. She has her people, her posse, her mom and the twins. She has Grace. And she has her dad, who tells her about the little kid she was, who loves her so hard, and who shouldn't be here but is. So Biz doesn't tell anyone anything. Not about her dark, runaway thoughts, not about kissing Grace or noticing Jasper, the new boy. And she doesn't tell anyone about her dad. Because her dad died when she was six. And Biz knows how to float, right there on the surface–normal okay regular fine.
20. Mistress of the Ritz by Melanie Benjamin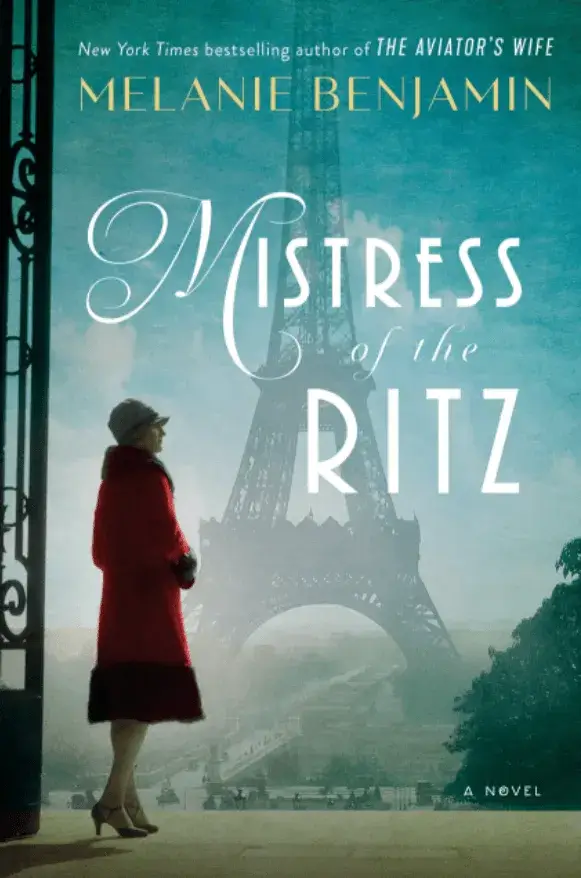 Genre: Historical Fiction
Publication date: May 21, 2019
Check on Amazon
A captivating novel based on the story of the extraordinary real-life American woman who secretly worked for the French Resistance during World War II–while playing hostess to the invading Germans at the iconic Hotel Ritz in Paris–from the New York Times bestselling author of The Aviator's Wife and The Swans of Fifth Avenue.
Nothing bad can happen at the Ritz; inside its gilded walls every woman looks beautiful, every man appears witty. Favored guests like Ernest Hemingway, F. Scott Fitzgerald, Coco Chanel, and the Duke and Duchess of Windsor walk through its famous doors to be welcomed and pampered by Blanche Auzello and her husband, Claude, the hotel's director. The Auzellos are the mistress and master of the Ritz, allowing the glamour and glitz to take their minds off their troubled marriage, and off the secrets that they keep from their guests–and each other.