Happy Summer, everyone! Welcome to the new monthly releases list. In this two-part post, you will find all the best book releases for the year 2022.
I don't know about your side of the world, but here in Italy it doesn't seem like summer at all. I was expecting a hot, sunny and warm summer, and instead we're getting autumn all over again.
I am a very optimistic person, and I always look at the bright side of things. You know what is the best thing in the world to do when it rains? You know the answer: READING!
One of the best things about books, is that every excuse is good to read them. Whether it's rainy or sunny it doesn't really matter: it's always the right time to read and there will never be enough books on my bookshelf.
Here we are with the new book releases of June 2019. Because there are so many books coming out this month, I will divide them in two different posts. In the first post (this one) there will be all the books coming out in the first part of the month, and in the next one I will list the new books released in the second part of 2022.
Which one is your most anticipated book for this month? Is there anything you're dying to read? I think City of Girls by Elizabeth Gilbert and Ghost of The Shadow Market by Cassandra Clare are two of the most anticipated books in June and I can't wait!
Let me know in the comments which one you'll definitely add to your TBR.
Enjoy the summer!
Maggie
1. Thin Air by Lisa Gray
Private investigator Jessica Shaw is used to getting anonymous tips. But after receiving a photo of a three-year-old kidnapped from Los Angeles twenty-five years ago, Jessica is stunned to recognize the little girl as herself.
Eager for answers, Jessica heads to LA's dark underbelly. When she learns that her biological mother was killed the night she was abducted, Jessica's determined to solve a case the police have forgotten. Meanwhile, veteran LAPD detective Jason Pryce is in the midst of a gruesome investigation into a murdered college student moonlighting as a prostitute. A chance encounter leads to them crossing paths, but Jessica soon realizes that Pryce is hiding something about her father's checkered history and her mother's death.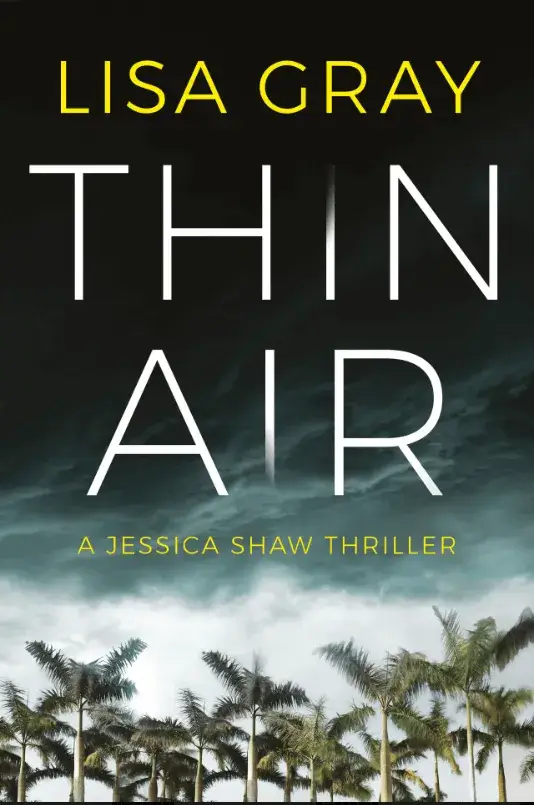 Genre: Mystery
Publication date: June 1, 2019
She investigates missing persons—now she is one.
To solve her mother's murder and her own disappearance, Jessica must dig into the past and find the secrets buried there. But the air gets thinner as she crawls closer to the truth, and it's getting harder and harder to breathe
2. I'll Never Tell by Catherine McKenzie
Deeply buried secrets make for a disturbing family reunion in bestselling author Catherine McKenzie's tantalizing novel of psychological suspense, named one of the Hottest Books of Summer by Goodreads.
What happened to Amanda Holmes?
Twenty years ago, she was found bludgeoned in a rowboat at the MacAllister family's Camp Macaw. No one was ever charged with the crime.
Now, after their parents' sudden deaths, the MacAllister siblings return to camp to read the will and decide what to do with the prime real estate the camp occupies. Ryan needs to sell. Margaux hasn't made up her mind. Mary believes in leaving well enough alone. Kate and Liddie—the twins—have opposing views. And Sean Booth, the groundskeeper, just hopes he still has a home when all is said and done.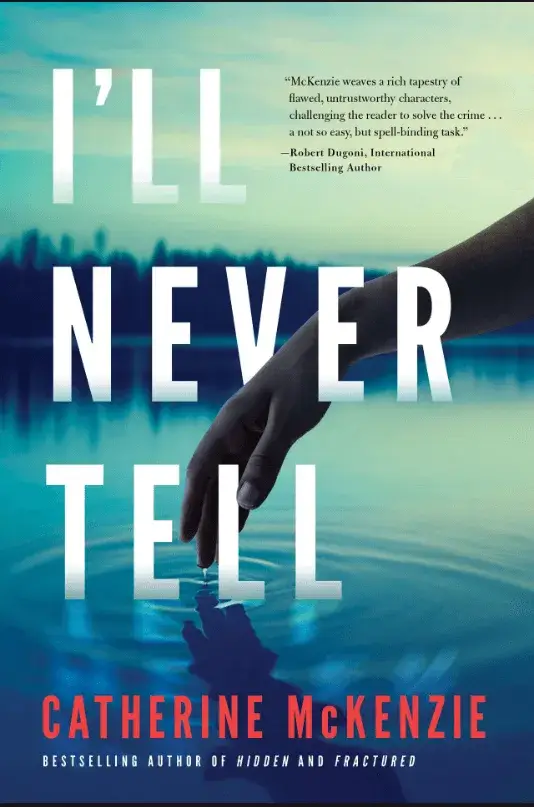 Genre: Mystery/Thriller
Publication date: June 1, 2019
But it's more complicated than a simple vote. The will stipulates that until they unravel the mystery of what happened to Amanda, they can't settle the estate. Anyone of them could have done it, and each one is holding a piece of the puzzle. Will they work together to finally discover the truth, or will their secrets finally tear the family apart?
3. One Small Sacrifice by Hilary Davidson
An apparent suicide. A mysterious disappearance. Did one man get away with murder—twice?
NYPD detective Sheryn Sterling has had her eye on Alex Traynor ever since his friend Cori fell to her death under suspicious circumstances a year ago. Cori's death was ruled a suicide, but Sheryn thinks Alex—a wartime photojournalist suffering from PTSD—got away with murder.
When Alex's fiancée, Emily, a talented and beloved local doctor, suddenly goes missing, Sheryn suspects that Alex is again at the center of a sticky case. Sheryn dislikes loose ends, and Cori's death had way too many of them.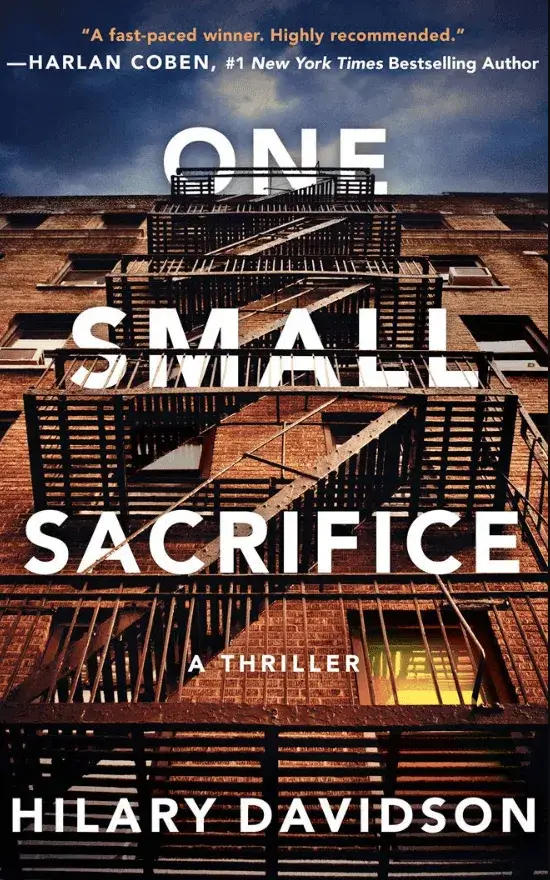 Genre: Mystery/Thriller
Publication date: June 1, 2019
But as Sheryn starts pulling at the threads in this web, her whole theory unravels. Everyone involved remembers the night Cori died differently—and the truth about her death could be the key to solving Emily's disappearance.
 June 4, 2019
1. Ghosts of the Shadow Market by Cassandra Clare
From New York Times and USA TODAY bestselling author Cassandra Clare comes an exciting new short story collection that follows Jem Carstairs as he travels through the many Shadow Markets around the world. Ghosts of the Shadow Market is a Shadowhunters novel.
The Shadow Market is a meeting point for faeries, werewolves, warlocks, and vampires. There, the Downworlders buy and sell magical objects, make dark bargains, and whisper secrets they do not want the Nephilim to know. Through two centuries, however, there has been a frequent visitor to the Shadow Market from the City of Bones, the very heart of the Shadowhunters' world. As a Silent Brother, Brother Zachariah is a sworn keeper of the laws and lore of the Nephilim. But once he was a Shadowhunter called Jem Carstairs, and his love, then and always, is the warlock Tessa Gray. And Jem is searching through the Shadow Markets, in many different cities over long years, for a relic from his past.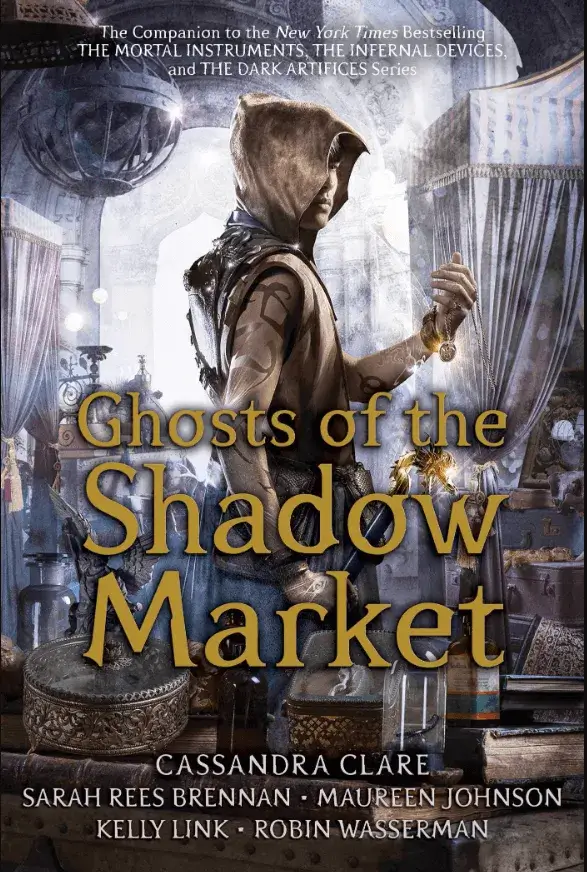 Genre: Fantasy Young Adult
Publication date: June 4, 2019
Follow Jem and see, against the backdrop of the Shadow Market's dark dealings and festival, Anna Lightwood's doomed romance, Matthew Fairchild's great sin, and Tessa Gray as she is plunged into a world war. Valentine Morgenstern buys a soul at the Market and a young Jace Wayland's soul finds safe harbor. In the Market is hidden a lost heir and a beloved ghost, and no one can save you once you have traded away your heart. Not even Brother Zachariah.
2. City of Girls by Elizabeth Gilbert
Named a Most Anticipated Book of 2019 by Oprah.com, Real Simple, Buzzfeed, Cosmopolitan, GoodReads, PureWow, Vulture, The Millions and more.
Beloved author Elizabeth Gilbert returns to fiction with a unique love story set in the New York City theater world during the 1940s. Told from the perspective of an older woman as she looks back on her youth with both pleasure and regret (but mostly pleasure), City of Girls explores themes of female sexuality and promiscuity, as well as the idiosyncrasies of true love.
Genre: Historical Fiction
Publication date: June 4, 2019
In 1940, nineteen-year-old Vivian Morris has just been kicked out of Vassar College, owing to her lackluster freshman-year performance. Her affluent parents send her to Manhattan to live with her Aunt Peg, who owns a flamboyant, crumbling midtown theater called the Lily Playhouse. There Vivian is introduced to an entire cosmos of unconventional and charismatic characters, from the fun-chasing showgirls to a sexy male actor, a grand-dame actress, a lady-killer writer, and no-nonsense stage manager. But when Vivian makes a personal mistake that results in his mysterious professional scandal, it turns her new world upside down in ways that it will take her years to fully understand. Ultimately, though, it leads her to a new understanding of the kind of life she craves – and the kind of freedom it takes to pursue it. It will also lead to the love of her life, a love that stands out from all the rest.
Now eighty-nine years old and telling her story at last, Vivian recalls how the events of those years altered the course of her life – and the gusto and autonomy with which she approached it. "At some point in a woman's life, she just gets tired of being ashamed all the time," she muses. "After that, she is free to become whoever she truly is." Written with a powerful wisdom about human desire and connection, City of Girls is a love story like no other.
3. Mostly Dead Things by Kristen Arnett
A Most Anticipated Book of 2019 at Esquire, The Week, BuzzFeed, NYLON, Bustle, HuffPost, The Boston Globe, and more.
One morning, Jessa-Lynn Morton walks into the family taxidermy shop to find that her father has committed suicide, right there on one of the metal tables. Shocked and grieving, Jessa steps up to manage the failing business, while the rest of the Morton family crumbles. Her mother starts sneaking into the shop to make aggressively lewd art with the taxidermied animals. Her brother Milo withdraws, struggling to function. And Brynn, Milo's wife―and the only person Jessa's ever been in love with―walks out without a word. As Jessa seeks out less-than-legal ways of generating income, her mother's art escalates―picture a figure of her dead husband and a stuffed buffalo in an uncomfortably sexual pose―and the Mortons reach a tipping point. For the first time, Jessa has no choice but to learn who these people truly are, and ultimately how she fits alongside them.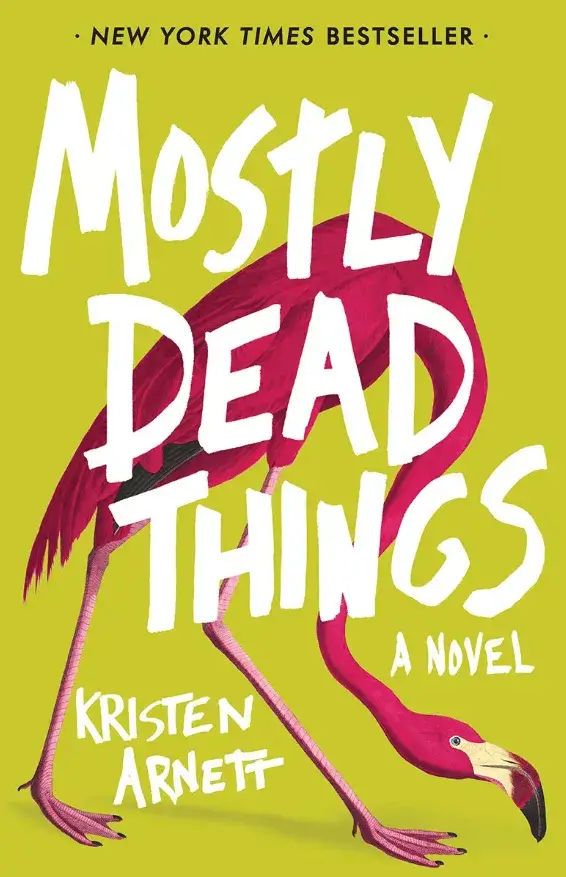 Genre: Contemporary Fiction
Publication date: June 4, 2019
Kristen Arnett's debut novel is a darkly funny, heart-wrenching, and eccentric look at loss and love.
4. Valencia and Valentine by Suzy Krause
For readers of Eleanor Oliphant Is Completely Fine, debut author Suzy Krause delivers a quirky, colorful story about love, loss, second chances, and what it means to truly live.
Valencia, a timid debt collector with crippling OCD, is afraid of many things, but the two that scare her most are flying and turning thirty-five. To confront those fears, Valencia's therapist suggests that she fly somewhere—anywhere—before her upcoming birthday. And as Valencia begins a telephone romance with a man from New York, she suddenly has a destination in mind. There's only one problem—he might not actually exist.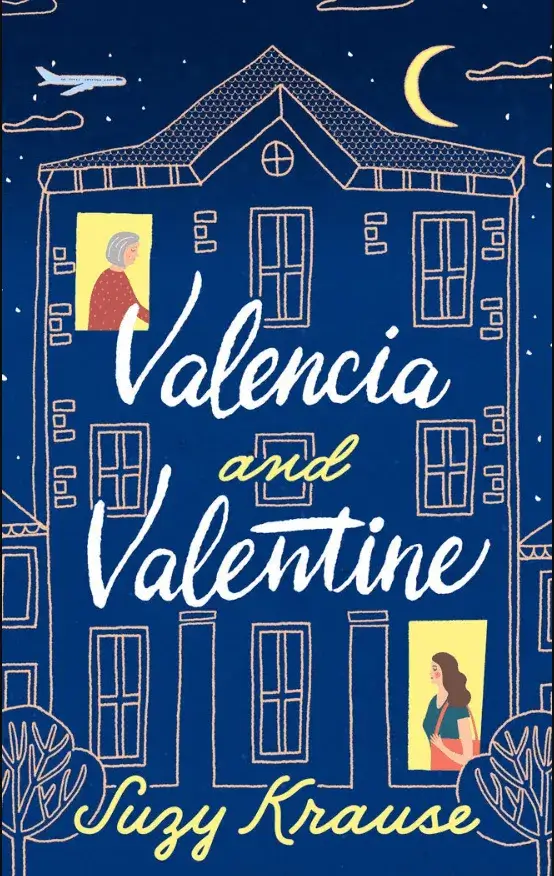 Genre: Contemporary Fiction
Publication date: June 4, 2019
Mrs. Valentine is an eccentric old woman desperate for company, be it from neighbors, telemarketers, or even the funeral director (when you're her age, you go to a lot of funerals). So she's thrilled when the new cleaning girl provides a listening ear for her life's story—a tale of storybook love and incredible adventures around the world with her husband before his mysterious and sudden disappearance.
The stories of Valencia and Mrs. Valentine may at first appear to have nothing in common… but then again, nothing in life is as straightforward as it seems.
5. Sorcery of Thorns by Margaret Rogerson
From the New York Times bestselling author of An Enchantment of Ravens comes an imaginative fantasy about an apprentice at a magical library who must battle a powerful sorcerer to save her kingdom.
All sorcerers are evil. Elisabeth has known that as long as she has known anything. Raised as a foundling in one of Austermeer's Great Libraries, Elisabeth has grown up among the tools of sorcery—magical grimoires that whisper on shelves and rattle beneath iron chains. If provoked, they transform into grotesque monsters of ink and leather. She hopes to become a warden, charged with protecting the kingdom from their power.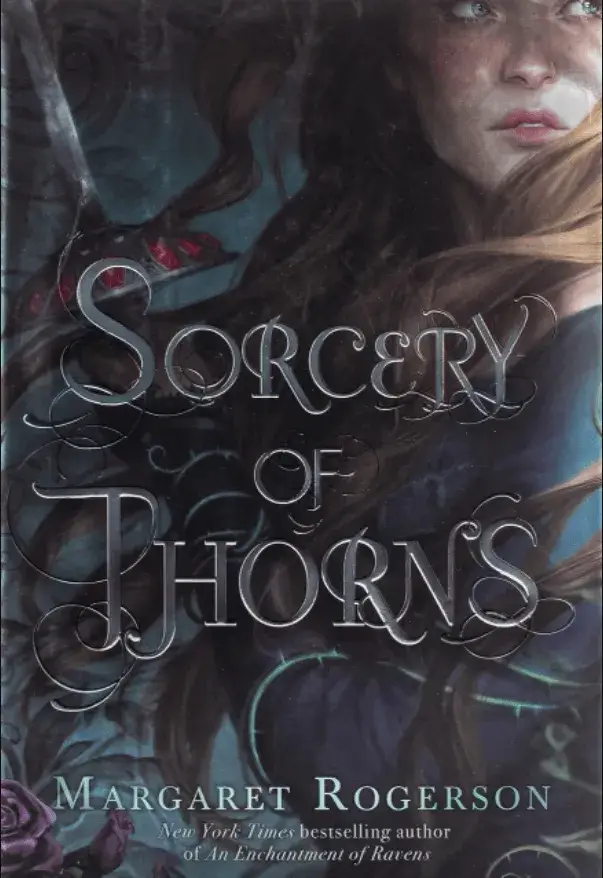 Genre: Fantasy Young Adult
Publication date: June 4, 2019
Then an act of sabotage releases the library's most dangerous grimoire. Elisabeth's desperate intervention implicates her in the crime, and she is torn from her home to face justice in the capital. With no one to turn to but her sworn enemy, the sorcerer Nathaniel Thorn, and his mysterious demonic servant, she finds herself entangled in a centuries-old conspiracy. Not only could the Great Libraries go up in flames, but the world along with them.
As her alliance with Nathaniel grows stronger, Elisabeth starts to question everything she's been taught—about sorcerers, about the libraries she loves, even about herself. For Elisabeth has a power she has never guessed, and a future she could never have imagined.
6. Ayesha at Last by Uzma Jalaluddin
A modern-day Muslim Pride and Prejudice for a new generation of love.
Ayesha Shamsi has a lot going on. Her dreams of being a poet have been set aside for a teaching job so she can pay off her debts to her wealthy uncle. She lives with her boisterous Muslim family and is always being reminded that her flighty younger cousin, Hafsa, is close to rejecting her one hundredth marriage proposal. Though Ayesha is lonely, she doesn't want an arranged marriage. Then she meets Khalid, who is just as smart and handsome as he is conservative and judgmental. She is irritatingly attracted to someone who looks down on her choices and who dresses like he belongs in the seventh century.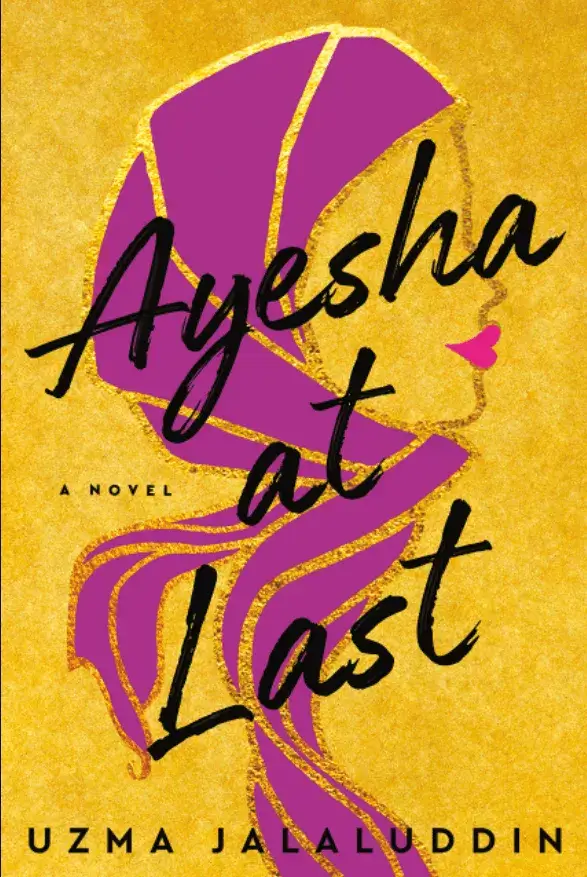 Genre: Contemporary Romance
Publication date: June 4, 2019
When a surprise engagement is announced between Khalid and Hafsa, Ayesha is torn between how she feels about the straightforward Khalid and the unsettling new gossip she hears about his family. Looking into the rumors, she finds she has to deal with not only what she discovers about Khalid, but also the truth she realizes about herself.
7. The Outsider by Stephen King
Evil has many faces…maybe even yours in this #1 New York Times bestseller from master storyteller Stephen King.
An eleven-year-old boy's violated corpse is discovered in a town park. Eyewitnesses and fingerprints point unmistakably to one of Flint City's most popular citizens—Terry Maitland, Little League coach, English teacher, husband, and father of two girls. Detective Ralph Anderson, whose son Maitland once coached, orders a quick and very public arrest. Maitland has an alibi, but Anderson and the district attorney soon have DNA evidence to go with the fingerprints and witnesses. Their case seems ironclad.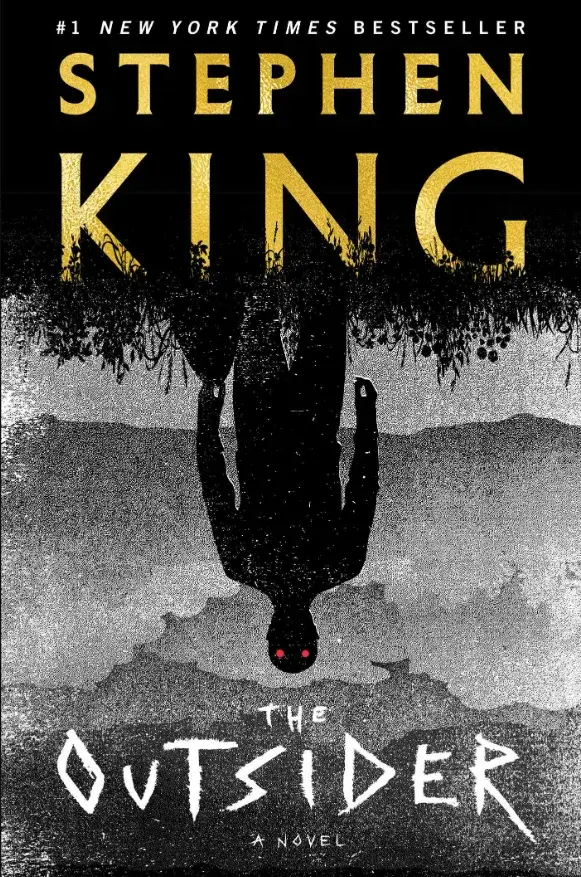 Genre: Horror/Thriller
Publication date: June 4, 2019
As the investigation expands and horrifying details begin to emerge, King's story kicks into high gear, generating strong tension and almost unbearable suspense. Terry Maitland seems like a nice guy, but is he wearing another face? When the answer comes, it will shock you as only Stephen King can.
8. The Summer Country by Lauren Willig
A brilliant, multigenerational saga in the tradition of THE THORN BIRDS and NORTH AND SOUTH, New York Times bestselling historical novelist Lauren Willig delivers her biggest, boldest, and most ambitious novel yet—a sweeping Victorian epic of lost love, lies, jealousy, and rebellion set in colonial Barbados.
Barbados, 1854: Emily Dawson has always been the poor cousin in a prosperous English merchant clan– merely a vicar's daughter, and a reform-minded vicar's daughter, at that. Everyone knows that the family's lucrative shipping business will go to her cousin, Adam, one day.  But when her grandfather dies, Emily receives an unexpected inheritance: Peverills, a sugar plantation in Barbados—a plantation her grandfather never told anyone he owned.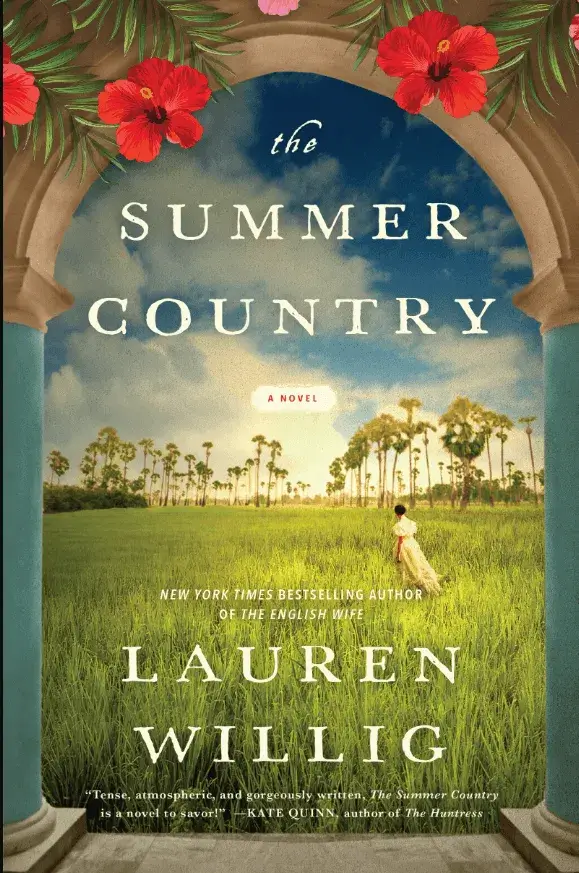 Genre: Historical Fiction
Publication date: June 4, 2019
When Emily accompanies her cousin and his new wife to Barbados, she finds Peverills a burnt-out shell, reduced to ruins in 1816, when a rising of enslaved people sent the island up in flames. Rumors swirl around the derelict plantation; people whisper of ghosts.
Why would her practical-minded grandfather leave her a property in ruins? Why are the neighboring plantation owners, the Davenants, so eager to acquire Peverills? The answer lies in the past— a tangled history of lies, greed, clandestine love, heartbreaking betrayal, and a bold bid for freedom.
9. The Great Believers by Rebecca Makkai
A dazzling new novel of friendship and redemption in the face of tragedy and loss set in 1980s Chicago and contemporary Paris
In 1985, Yale Tishman, the development director for an art gallery in Chicago, is about to pull off an amazing coup, bringing in an extraordinary collection of 1920s paintings as a gift to the gallery. Yet as his career begins to flourish, the carnage of the AIDS epidemic grows around him. One by one, his friends are dying and after his friend Nico's funeral, the virus circles closer and closer to Yale himself. Soon the only person he has left is Fiona, Nico's little sister.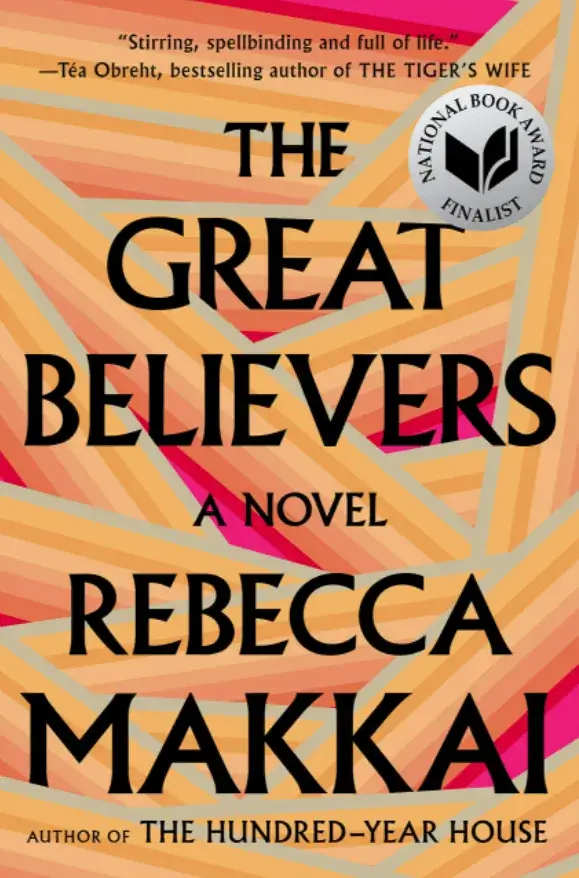 Genre: Historical Fiction
Publication date: June 4, 2019
Thirty years later, Fiona is in Paris tracking down her estranged daughter who disappeared into a cult. While staying with an old friend, a famous photographer who documented the Chicago crisis, she finds herself finally grappling with the devastating ways AIDS affected her life and her relationship with her daughter. The two intertwining stories take us through the heartbreak of the eighties and the chaos of the modern world, as both Yale and Fiona struggle to find goodness in the midst of disaster.
The Great Believers has become a critically acclaimed, indelible piece of literature; it was selected as one of New York Times Best 10 Books of the Year, a Washington Post Notable Book, a Buzzfeed Book of the Year, a Skimm Reads pick, and a pick for the New York Public Library's Best Books of the year.
10. Fall, or Dodge in Hell by Neal Stephenson
The #1 New York Times bestselling author of Seveneves, Anathem, Reamde, and Cryptonomicon returns with a wildly inventive and entertaining science fiction thriller—Paradise Lost by way of Philip K. Dick—that unfolds in the near future, in parallel worlds.
In his youth, Richard "Dodge" Forthrast founded Corporation 9592, a gaming company that made him a multibillionaire. Now in his middle years, Dodge appreciates his comfortable, unencumbered life, managing his myriad business interests, and spending time with his beloved niece Zula and her young daughter, Sophia.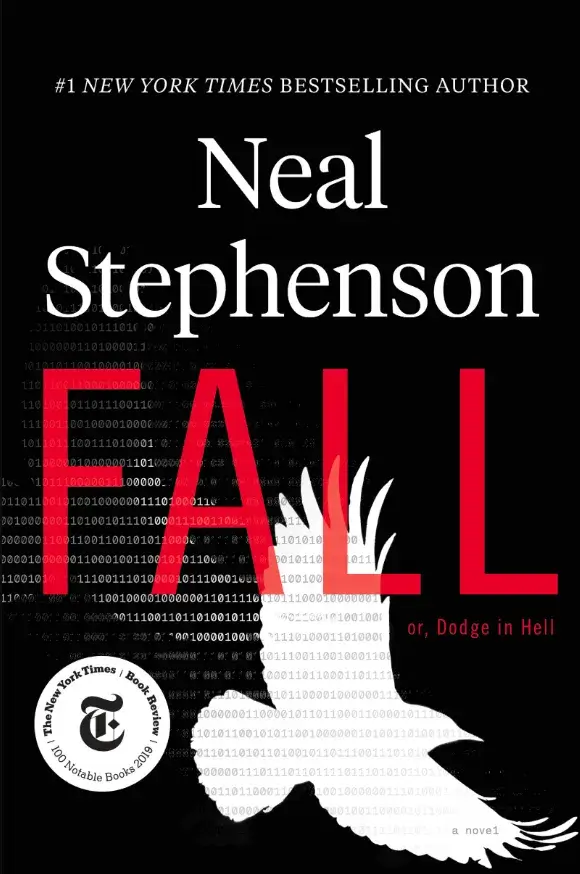 Genre: Science Fiction
Publication date: June 4, 2019
One beautiful autumn day, while he undergoes a routine medical procedure, something goes irrevocably wrong. Dodge is pronounced brain dead and put on life support, leaving his stunned family and close friends with difficult decisions. Long ago, when a much younger Dodge drew up his will, he directed that his body be given to a cryonics company now owned by enigmatic tech entrepreneur Elmo Shepherd. Legally bound to follow the directive despite their misgivings, Dodge's family has his brain scanned and its data structures uploaded and stored in the cloud, until it can eventually be revived.
In the coming years, technology allows Dodge's brain to be turned back on. It is an achievement that is nothing less than the disruption of death itself. An eternal afterlife—the Bitworld—is created, in which humans continue to exist as digital souls.
But this brave new immortal world is not the Utopia it might first seem.
11. Calypso by David Sedaris
David Sedaris returns with his most deeply personal and darkly hilarious book.
If you've ever laughed your way through David Sedaris's cheerfully misanthropic stories, you might think you know what you're getting with Calypso. You'd be wrong.
When he buys a beach house on the Carolina coast, Sedaris envisions long, relaxing vacations spent playing board games and lounging in the sun with those he loves most. And life at the Sea Section, as he names the vacation home, is exactly as idyllic as he imagined, except for one tiny, vexing realization: it's impossible to take a vacation from yourself.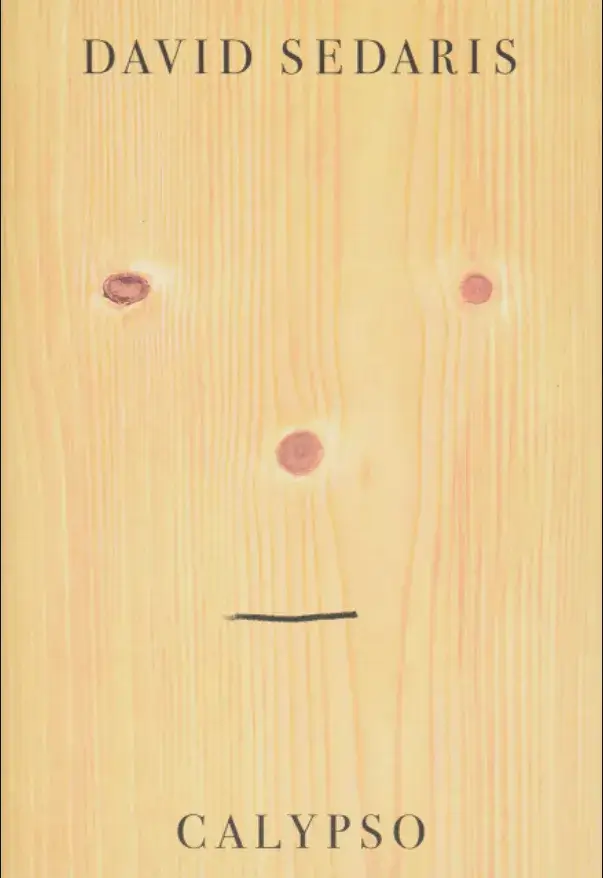 Genre: Nonfiction Humor
Publication date: June 4, 2019
With Calypso, Sedaris sets his formidable powers of observation toward middle age and mortality. Make no mistake: these stories are very, very funny–it's a book that can make you laugh 'til you snort, the way only family can. Sedaris's powers of observation have never been sharper, and his ability to shock readers into laughter unparalleled. But much of the comedy here is born out of that vertiginous moment when your own body betrays you and you realize that the story of your life is made up of more past than future.
This is beach reading for people who detest beaches, required reading for those who loathe small talk and love a good tumor joke. Calypso is simultaneously Sedaris's darkest and warmest book yet–and it just might be his very best.
12. Naturally Tan by Tan France
In this heartfelt, funny, and touching memoir, one of the stars of Netflix's Emmy Award-winning smash-hit Queer Eye reveals how an Englishman raised in a traditionally religious home became a fashion icon―and the first openly gay, South Asian man on television―simply by being Naturally Tan.
Before he became famous as one of the Fab Five makeover experts, Tan France was the youngest child in his family, growing up in South Yorkshire, England. As a member of one of the very few South Asian, Muslim families living in the predominantly white community, he was routinely bullied for both his culture and his skin color.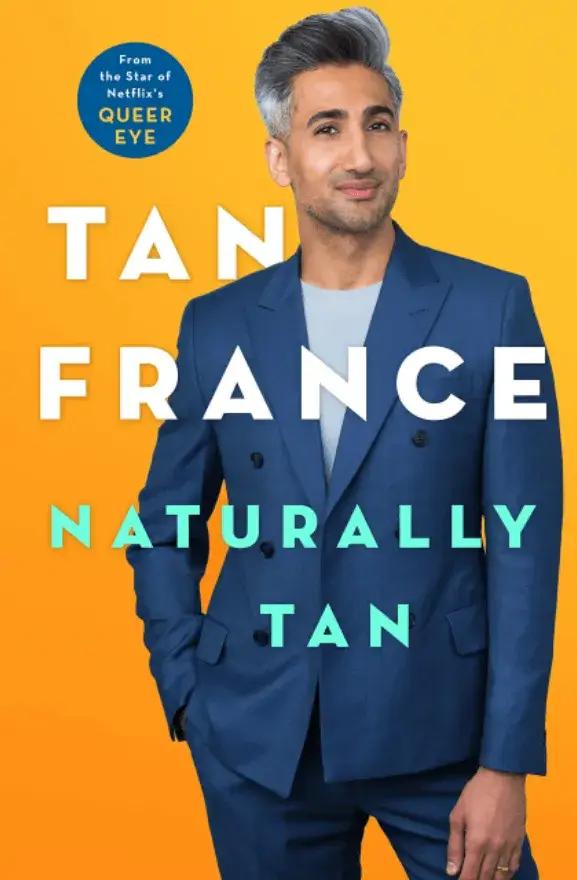 Genre: Nonfiction Autobiography
Publication date: June 4, 2019
Knowing he was gay from an early age, Tan harbored that secret to avoid further racial harassment and potentially cause a rift between him and his family. It was a secret he would keep from them until finally coming out at the age of 34―happily married to Rob, a Mormon cowboy from Salt Lake City.
With his trademark wit, humor, and radical compassion, Tan shares his journey and the lessons he's learned along the way about being a successful businessman, a devoted spouse, and self-acceptance. From navigating the gay community to finding the love of his life, to creating popular ladies' clothing lines for Kingdom & State and Rachel Parcell, Inc. to joining Antoni Porowski, Karamo Brown, Bobby Berk, and Jonathan Van Ness on Queer Eye as positive, representative celebrity role models for LGBTQ people, Tan followed his own path to develop his signature style and embrace life on his own terms.
Full of his candid observations about US and UK cultural differences, social media behavior, celebrity encounters, behind-the-scenes realities of reality TV, and―of course―fashion tips, Tan gives his unique perspective on the happiness to be found in being yourself.
13. Montauk by Nicola Harrison
An epic and cinematic novel by debut author Nicola Harrison, Montauk captures the glamour and extravagance of a summer by the sea with the story of a woman torn between the life she chose and the life she desires.
For three months, this humble fishing village will serve as the playground for New York City's wealthy elite. Beatrice Bordeaux was looking forward to a summer of reigniting the passion between her and her husband, Harry. Instead, tasked with furthering his investment interest in Montauk as a resort destination, she learns she'll be spending twelve weeks sequestered with the high society wives at The Montauk Manor—a two-hundred room seaside hotel—while Harry pursues other interests in the city.
College educated, but raised a modest country girl in Pennsylvania, Bea has never felt fully comfortable among these privileged women, whose days are devoted not to their children but to leisure activities and charities that seemingly benefit no one but themselves. She longs to be a mother herself, as well as a loving wife, but after five years of marriage, she remains childless while Harry is increasingly remote and distracted. Despite lavish parties at the Manor and the Yacht Club, Bea is lost and lonely and befriends the manor's laundress whose work ethic and family life stir memories of who she once was.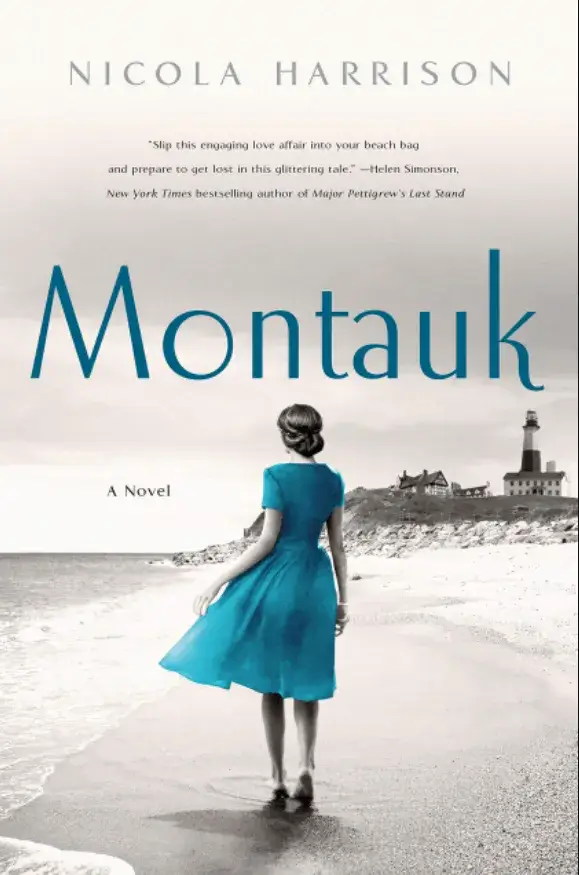 Genre: Historical Fiction
Publication date: June 4, 2019
As she drifts further from the society women and their preoccupations and closer toward Montauk's natural beauty and community spirit, Bea finds herself drawn to a man nothing like her husband –stoic, plain spoken and enigmatic. Inspiring a strength and courage she had almost forgotten, his presence forces her to face a haunting tragedy of her past and question her future.
Desperate to embrace moments of happiness, no matter how fleeting, she soon discovers that such moments may be all she has when fates conspire to tear her world apart
14. The Beholder by Anna Bright
Lush landscapes, dazzling romance, and captivating intrigue await in this stunning alternate historical YA debut—perfect for fans of The Selection or Caraval.
Selah has waited her whole life for a happily ever after. As the only daughter of the leader of Potomac, she knows her duty is to find the perfect match.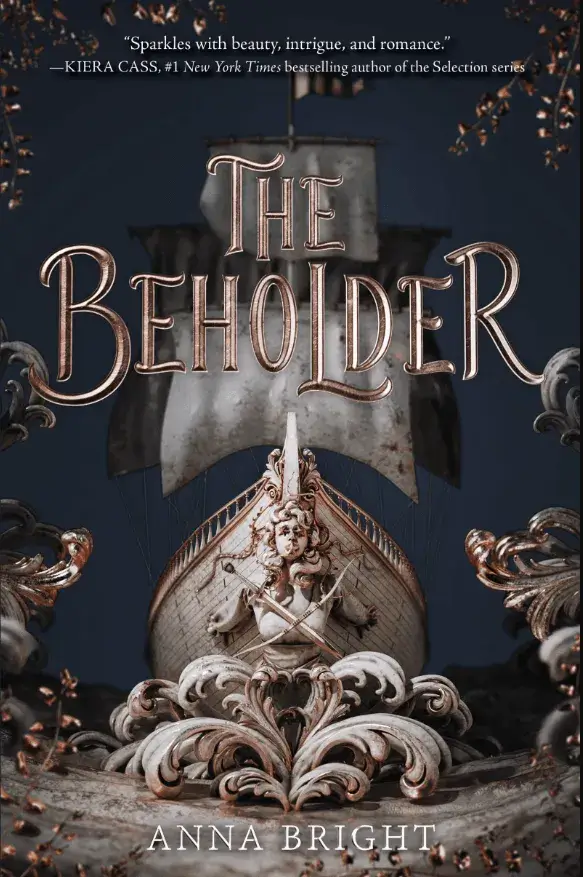 Genre: Fantasy Young Adult
Publication date: June 4, 2019
But after an excruciatingly public rejection, Selah's stepmother suggests an unthinkable solution: Selah must set sail across the Atlantic to visit a series of potential suitors—and if she doesn't come home engaged, she shouldn't come home at all.
From the gardens of England to the fjords of Norge, Selah's quest will be the journey of a lifetime. But her stepmother's schemes aren't the only secrets hiding belowdecks…and the stakes of her voyage may be higher than any happy ending
15. The Friends We Keep by Jane Green
The Friends We Keep is the heartwarming and unforgettable new novel from Jane Green, the New York Times bestselling author of The Sunshine Sisters and The Beach House.
Evvie, Maggie, and Topher have known one another since college. Their friendship was something they swore would last forever. Now years have passed, the friends have drifted apart, and they never found the lives they wanted—the lives they dreamed of when they were young and everything seemed possible.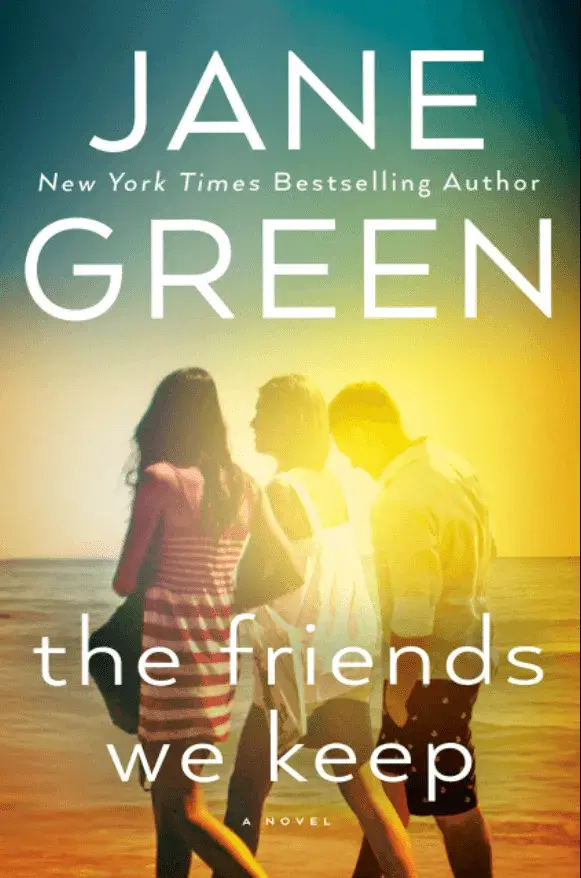 Genre: Contemporary Women's Fiction
Publication date: June 4, 2019
Evvie starved herself to become a supermodel but derailed her career by sleeping with a married man. Maggie married Ben, the boy she fell in love with in college, never imagining the heartbreak his drinking would cause. Topher became a successful actor, but the shame of a childhood secret shut him off from real intimacy.
By their thirtieth reunion, these old friends have lost touch with one another and with the people they dreamed of becoming. Together again, they have a second chance at happiness…until a dark secret is revealed that changes everything.
The Friends We Keep is about how despite disappointments we've had or mistakes we've made, it's never too late to find a place to call home.
16. I Wanna Be Where You Are by Kristina Forest
A debut young adult rom-com about an African American ballerina who finds love on the road to an audition.
When Chloe Pierce's mom forbids her to apply for a spot at the dance conservatory of her dreams, she devises a secret plan to drive two hundred miles to the nearest audition. But Chloe hits her first speed bump when her annoying neighbor Eli insists upon hitching a ride, threatening to tell Chloe's mom if she leaves him and his smelly dog, Geezer, behind. So now Chloe's chasing her ballet dreams down the east coast―two unwanted (but kinda cute) passengers in her car, butterflies in her stomach, and a really dope playlist on repeat.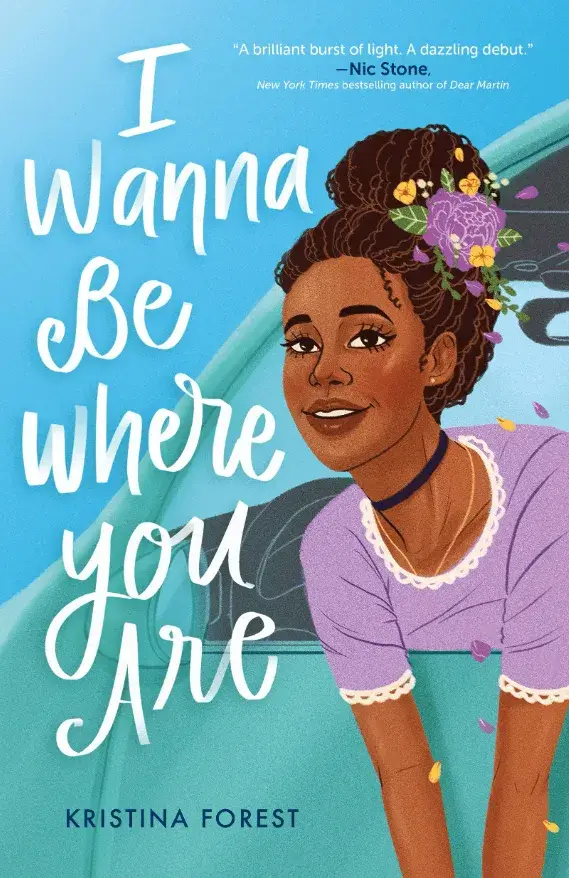 Genre: Contemporary Young Adult
Publication date: June 4, 2019
Filled with roadside hijinks, heart-stirring romance, and a few broken rules, Kristina Forest's I Wanna Be Where You Are is a YA debut perfect for fans of Jenny Han and Sandhya Menon.
17. If It Makes You Happy by Claire Kann
Claire Kann's If It Makes You Happy is a coming-of-age novel about a young girl learning to embrace her cultural and sexuality identity.
Winnie is living her best fat girl life and is on her way to the best place on earth. No, not Disneyland–her Granny's diner, Goldeen's, in the small town of Misty Haven. While there, she works in her fabulous 50's inspired uniform, twirling around the diner floor and earning an obscene amount of tips. With her family and ungirlfriend at her side, she has everything she needs for one last perfect summer before starting college in the fall… until she becomes Misty Haven's Summer Queen in a highly anticipated matchmaking tradition that she wants absolutely nothing to do with.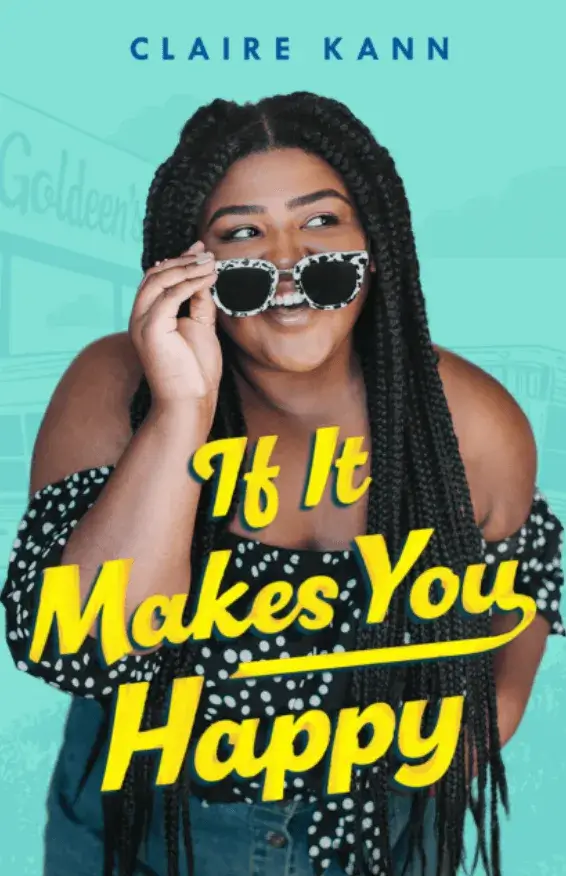 Genre: Contemporary Young Adult
Publication date: June 4, 2019
Newly crowned, Winnie is forced to take center stage in photoshoots and a never-ending list of community royal engagements. Almost immediately, she discovers that she's deathly afraid of it all: the spotlight, the obligations, and the way her Merry Haven Summer King, wears his heart, humor, and honesty on his sleeve.
Stripped of Goldeen's protective bubble, to salvage her summer Winnie must conquer her fears, defy expectations, and be the best Winnie she knows she can be―regardless of what anyone else thinks of her.
18. Magic For Liars by Sarah Gailey
Sharp, mainstream fantasy meets compelling thrills of investigative noir in Magic for Liars, a fantasy debut by rising star Sarah Gailey.
Ivy Gamble was born without magic and never wanted it.
Ivy Gamble is perfectly happy with her life – or at least, she's perfectly fine. She doesn't in any way wish she was like Tabitha, her estranged, gifted twin sister.
Genre: Mystery Fantasy
Publication date: June 4, 2019
Ivy Gamble is a liar.
When a gruesome murder is discovered at The Osthorne Academy of Young Mages, where her estranged twin sister teaches Theoretical Magic, reluctant detective Ivy Gamble is pulled into the world of untold power and dangerous secrets. She will have to find a murderer and reclaim her sister―without losing herself.
19. The Rest of The Story by Sarah Dessen
From #1 New York Times bestselling author Sarah Dessen comes a big-hearted, sweeping novel about a girl who reconnects with a part of her family she hasn't seen since she was a little girl—and falls in love, all over the course of a magical summer.
Emma Saylor doesn't remember a lot about her mother, who died when Emma was twelve. But she does remember the stories her mom told her about the big lake that went on forever, with cold, clear water and mossy trees at the edges.
Now it's just Emma and her dad, and life is good, if a little predictable… until Emma is unexpectedly sent to spend the summer with her mother's family that she hasn't seen since she was a little girl.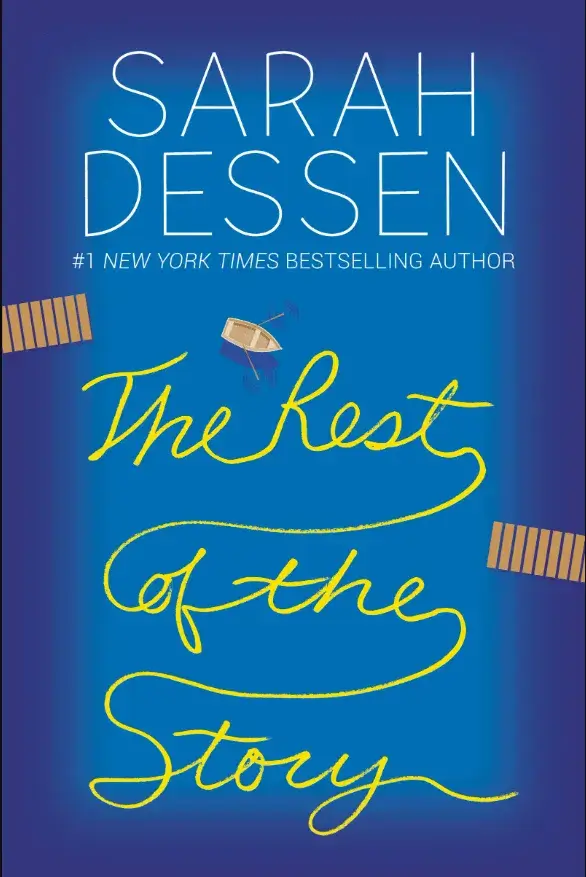 Genre: Contemporary Young Adult
Publication date: June 4, 2019
When Emma arrives at North Lake, she realizes there are actually two very different communities there. Her mother grew up in working class North Lake, while her dad spent summers in the wealthier Lake North resort. The more time Emma spends there, the more it starts to feel like she is also divided into two people. To her father, she is Emma. But to her new family, she is Saylor, the name her mother always called her.
Then there's Roo, the boy who was her very best friend when she was little. Roo holds the key to her family's history, and slowly, he helps her put the pieces together about her past. It's hard not to get caught up in the magic of North Lake—and Saylor finds herself falling under Roo's spell as well.
For Saylor, it's like a whole new world is opening up to her. But when it's time to go back home, which side of her—Emma or Saylor—will win out?
20. Fruit of the Drunken Tree by Ingrid Rojas Contreras
A mesmerizing debut set in Colombia at the height Pablo Escobar's violent reign about a sheltered young girl and a teenage maid who strike an unlikely friendship that threatens to undo them both.
Seven-year-old Chula and her older sister Cassandra enjoy carefree lives thanks to their gated community in Bogotá, but the threat of kidnappings, car bombs, and assassinations hover just outside the neighborhood walls, where the godlike drug lord Pablo Escobar continues to elude authorities and capture the attention of the nation.
When their mother hires Petrona, a live-in-maid from the city's guerrilla-occupied slum, Chula makes it her mission to understand Petrona's mysterious ways. But Petrona's unusual behavior belies more than shyness. She is a young woman crumbling under the burden of providing for her family as the rip tide of first love pulls her in the opposite direction. As both girls' families scramble to maintain stability amidst the rapidly escalating conflict, Petrona and Chula find themselves entangled in a web of secrecy that will force them both to choose between sacrifice and betrayal.
Genre: Historical Fiction
Publication date: June 4, 2019
Inspired by the author's own life, and told through the alternating perspectives of the willful Chula and the achingly hopeful Petrona, Fruit of the Drunken Tree contrasts two very different, but inextricably linked coming-of-age stories.
In lush prose, Rojas Contreras has written a powerful testament to the impossible choices women are often forced to make in the face of violence and the unexpected connections that can blossom out of desperation.
21. The Summer We Lost Her by Tish Cohen
For fans of Jodi Picoult and Anna Quindlen, comes an "astonishingly profound…exquisitely written drama" (Caroline Leavitt, New York Times bestselling author of Pictures of You) about a husband and a wife, a missing child, and the complicated family secrets that can derail even the best of marriages.
It's been a busy—and expensive—few years for Matt and Elise Sorenson and their young daughter Gracie, whom they affectionately call Little Green. Matt, a Manhattan lawyer, has just been offered a partnership, and Elise's equestrian ambitions as a competitive dressage rider may finally vault her into the Olympics. But her long absences from home and endless hours of training have strained their relationships nearly to the breaking point.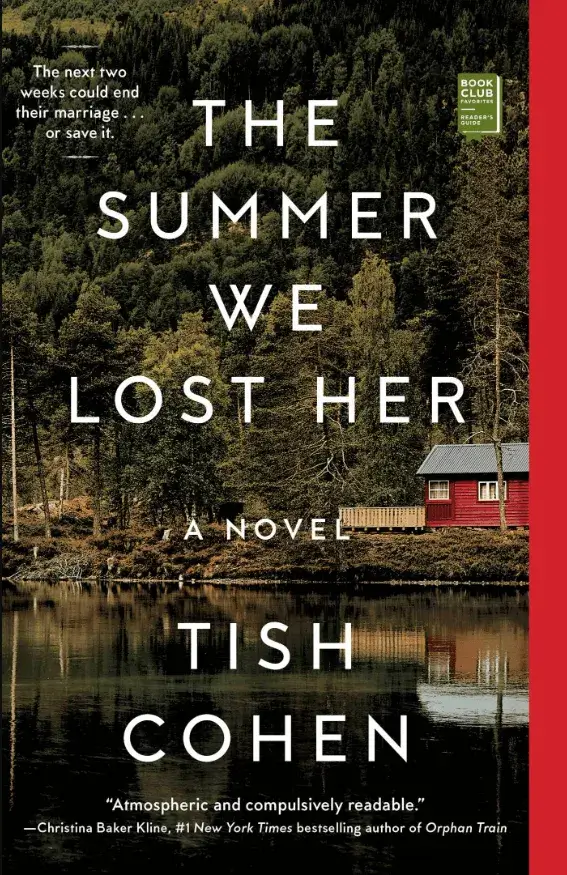 Genre: Contemporary Fiction
Publication date: June 4, 2019
Now they're up in the Adirondacks, preparing to sell the valuable lakefront cabin that's been in Matt's family for generations. Both he and Elise agree it's time to let it go. But as they navigate the memories the cabin holds—and come face to face with Matt's teenage crush, now an unnervingly attractive single mother living right next door—Gracie disappears without a trace.
Faced with the possibility that they'll never see their daughter again, Elise and Matt struggle to come to terms with what their future may bring. The fate of the family property, the history of this not-so-tiny town, and the limits of Matt and Elise's love for each other are inextricably bound up with Gracie's disappearance. Everything for the Sorenson family is about to change—the messy tangle of their past, the harrowing truth of their present, and whether or not their love will survive a parent's worst nightmare.